Welcome to Edgar Winter Online
Monthly Newsletter.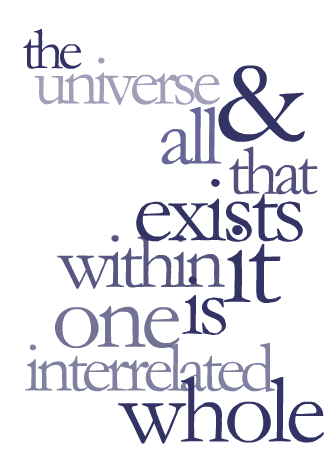 April 2018 ASTROLOGY PATTERNS!
Welcome news for you this week! Mercury will go direct again this Monday 16th April and it will be still in the sign of Aries until the New Moon of 15th May when it changes into Taurus. That new moon then in Taurus, will also see you changing your life in many uniquely different ways as Uranus goes into Taurus as well! Taurus is your values in life and to whom you wish to share your values! This new moon is at 12 noon this coming Monday so it is a perfect time for you to ask the universe what it is that you need in life and how to go about achieving it.
Mercury has been retrograding in Aries now for three weeks. Aries is the sign of initiative, fresh starts, energy and action – allowing you to integrate new plans and activate a forward-thinking approach to your life! Mercury is about to station direct (forward) again on the SAME DAY as the Aries New Moon, so the message from the universe is:-
Doors that were previously closed are now wide open.
Directions that seemed blocked now become clear.
Destinies are unfolding rapidly now.
Taurus looks easy going but never underestimate its determination to succeed.
This is the time to get fresh quality foods and purest drinking water!
Jupiter in Scorpio and Pluto in Capricorn form excellent aspects for you to focus on the practical ways to make your goals a reality. All this information is to give you cause for hope, faith and inspiration!
One more important theme of the Stars above is that Chiron is at 29 degrees Pisces moving into Aries 17th April but then will retrograde back to 29 degrees Pisces by October. Well some of us are aware that the interpretation of Chiron at this point is in line with the Fixed Star "Scheat" ! That has a reputation of having a "Mortal Wound"! Surviving that there is given the opportunity to help others. A much better understanding of "the spirit of life". My interpretation of this event in the universe is that this planet has arrived at a "Mortal Wound"!! We see this in the Middle East and the current attack by Allied Forces on the Capital Of Syria. To look at the whole devastation of Syria is an example of being "mortally wounded". Then moving that further afield we see the whole Arab , Iranian, Egyptian, middle East area in various stages of Chaos. Europe now has a major immigration crisis on its hands to deal with together with changes in 'Brexit'. The internal frustrations of Governments with USA, UK and Australia is very much on the brink of change. Some African nations are struggling for survival. The Ethnic cleansing by the Buddhist majority in Myanmar against the Rohingya seems totally crazy against their old beliefs against harming others. Asia is still troubled by North Korea and the great China expansion of new territories. The world is beginning to arrive at the great damage to our oceans by plastic rubbish. The weather patterns seem to be giving very bad droughts or extreme flooding.
The Planet we live on now is being afflicted by a "Mortal Wound"! We are about to see a major survival crisis this year but the universe is changing from the last 7-8 years of war, terror and self destruction. Various planets like Uranus changing energies and Saturn with Pluto in Capricorn begin this year to get a chance for survival as we have to face the music of what we have created over the last 50 years and we need to take Planet Earth by ambulance into hospital for a chance of recovery from its "Mortal" wound!
Give one of your best new moon wishes to our planet this next day or two, if you can......
Edgar
"The Wizard of Woombye"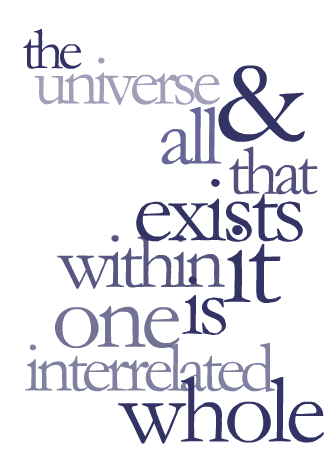 CLAIRVOYANT READINGS
Career/Relationship/Health?
Relocation to different cities and countries?
Your special taped astrological reading and forecast . .This can be done for you by
"The Wizard of Woombye" Edgar J. Winter to answer those special questions.

This reading includes a confidential tape plus printed material, especially for you, covering all aspects of your situation and status in life. Perhaps touching on your soul purpose!
Search out your best timings and career areas!
Get a taped clairvoyant reading session.

PERSONAL INDIVIDUAL READING....$ AUD250. (Local Australian clients.)
Repeat updated readings as ongoing client are only $ AUD150.

RELATIONSHIP /PARTNERSHIP READINGS, INC RELOCATION ZONES $AUD360.
BUSINESS READINGS ON CAREER AND RELOCATION (Overseas clients.) $AUD500.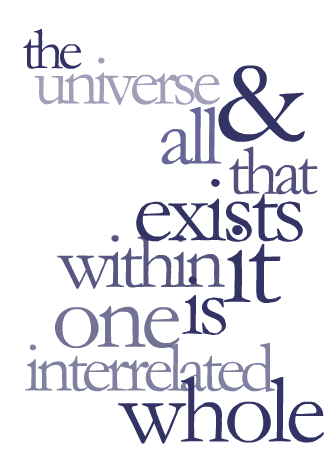 URANUS IS GETTING READY FOR THE TRANSFER FROM ARIES TO TAURUS!
Uranus is getting ready to change into the sign of Taurus!
Venus is the planetary ruler of Taurus, so this week's conjunction of Venus and Uranus is an important precursor of what's coming up for the next eight years, beginning in mid May when Uranus moves into Taurus (while the SUN is actually in Taurus!).
Here's the thing: when Venus and Uranus join forces everything lights up.
You get excited, more adventurous and daring and develop a strong pull to experience something brand NEW.
Uranus strips away anything that has outlived its purpose.
Venus governs your values – especially in love and wealth attraction.
At this juncture you are breaking away from what you may have valued for a long time, but has no place in your life anymore.
Wednesday's meeting Venus and Uranus is an invitation from the universe for total transparency in your love life, abundance attraction goals and quest for freedom.
This week you get a sneak peak into the next eight years of Uranus in Taurus.
The following 6 deep soul urges are asking for greater expression:
You are craving independence.
You feel more magnetic and want to explore your natural magnetism.
Your sensuality is enhanced.
You exult in and embrace your uniqueness.
You feel restless until you immerse yourself creatively in a project.
You insist on your divine right for total freedom.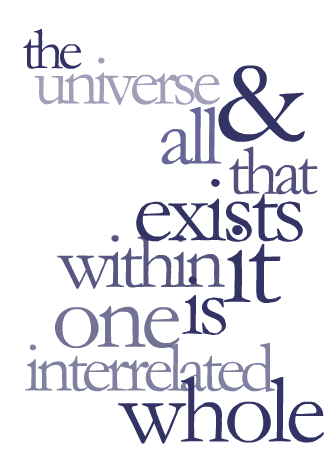 Ever wonder what your Soul Purpose is?
Have you ever wondered what life has in store for you?
Do you often wonder if you are climbing the wrong ladder or what it is you are supposed to get out of your current relationship?
Well, it's not really a mystery. Galileo and Pythagoras have known for centuries. They have passed down knowledge, which together with wisdom, has been developed continuously until this day when we are now able to present you with personalized reports that shed some light on our life plans.
You see all the highlights and the challenges are a part of our life's plan. Do you ever wonder why you go through financial hardship? Or even for how long ? Do you know what your talents are and the best career paths for you? Who would suit you best as a partner and when are you likely to meet them?
Have you ever truly felt you were Home?
Just maybe a personal reading can get this into perspective for you.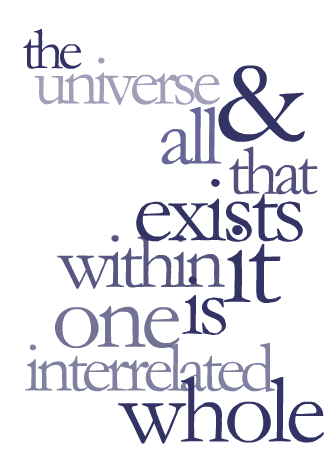 WATCH OUT FOR APRIL! KEEP STILL!
CARDINAL PLANETS LINE UP WITH OLD VERSES NEW!
Check out the line up in feisty Aries! We have the Sun, retrograde Mercury, Venus and Uranus all present in that fiery sign. The Sun is powerful, Mercury is retrograde (ouch), and Venus and unpredictable Uranus are lined up midweek on Wednesday. Meanwhile, Mars, Saturn and Pluto in Capricorn are at odds with this party going on in Aries; while watching benevolently from afar, lucky Jupiter sails along in Scorpio until mid November. Patience! Guard against short tempers and overreacting. Yeah, yeah - it's hard to keep your shirt on when you have to get something off your chest.
STAR SIGNS FOR APRIL 16th - 21st 2018


LIBRA

taurus


scorpio

gemini


sagittarius

cancer


capricorn

LEO


Aquarius

VIRGO


Pisces





Top

STAR SIGNS FOR APRIL 16th - 21st 2018


21 March - 20 April




ARIES [March 21 - 20 April]

Your sign has just had the New Moon influence which can be likened to a starter-pistol that signals your race is about to begin! Of course the change is up to you and you are feeling independent. The urge for new experiences is compelling to pursue them in a positive way. Career progress slows down now while Saturn goes retrograde.

Top

taurus


21 April - 21 May




At last with Mercury going direct all your private worries now bring a chance for awareness and improvement. There are some pent up feelings that burst through for expression, or better than that, something exciting in private opens up many doors to a new awareness. The weekend sees Pluto retrograding so there is need for reformation.

Top

gemini


22 May - 22 June




Your good psyche is working well with your usually logical perspective on things. Keep following your gut feelings and adjust to new situations each morning as changes occur. A relationship interaction requires a decision and it may require a commitment. Any commitment of course should be revised and reviewed after the end of December

Top

cancer


23 June - 22 July




Some news may not be to your liking, but at least you have to attend to the hard facts. All you really have to do is some homework and then make decisions. Good relations with others depend on reading their signals accurately and not overstepping boundaries. Your career and other outside interests should be going very well by December

Top

LEO


23 July- 22 August




LEO (July 23rd – Aug 22nd

From the 19th the Sun enters the sign of Taurus for a one month stay. This may launch a new career cycle for you and better still, it is a time to assess where you have been and where you would like to go! What is that you would really like to achieve, acquire and accomplish? The weekend sees you inspired ready to take a huge chance.

Top

VIRGO


23 August - 23 September




VIRGO (23 August – 22nd September)

From the 15th the New Moon came through the sign of Aries, and also moved direct. This is going to help your shared resources with your partner and emotional intimacy. Mid week the Taurus Moon sets your mind off on foreign adventures. The weekend has Pluto retrograding, telling you that a major reform is under way. Good inner promptings.

Top

LIBRA


24 September - 23 October




LIBRA [23 September - 22 October]

With Saturn and Pluto in retrograde motion there are restrictions and possible events relating to people in hospital or at funerals. In view of current responsibilities and pressures an unexpected event can have you envisioning an escape plan. Any temporary change would do you good. Check to see all your travel insurance coverage is adequate.

Top

scorpio


24 October - 22 November




SCORPIO [23 October - 22 November]

Now that MERCURY has gone direct this is a "go" sign for previous stalled work or health matters. A new enthusiasm now pays off for new everyday routines. Stick to stability when analyzing your career. As under Saturn retrograde there is a reserve introspective mindset. The weekend has an interesting mix of energies, some curiously intellectual!

Top

sagittarius


23 November - 21 December




SAGITTARIUS (23 November – 21 December)

Just as you think a green light comes up and your new chance comes fast, be aware that Saturn and Pluto are retrograde in the very slow 'reality' sign of Capricorn. All this points to you not very appreciative, if someone voices a forceful opinion or the taxation office does not agree with you. Any misunderstandings require realistic double checking now.

Top

capricorn


22 December - 20 January




CAPRICORN [23 December - 19 January].

The next few weeks provide you with the drive but grounded and practical in which you resonate very well. Relationships provide deep feelings and passions. Business, although still small gradually becomes prosperous. A change of direction at home is likely as partners become emotional and sensitive. Do not relay on any old wounded defences.

Top

Aquarius


21 January - 19 February




AQUARIUS [20 January - 19 February]

New ideas come boldly into consciousness at a very fast pace. There is a need to learn from the past, probably over the last seven years, as Saturn now moves retrograde, together with the reforming planet Pluto. The weekend sees discussions to fill in gaps in your life with hopes and suggestions. Be alert for danger over the weekend, so no speeding!

Top

Pisces


20 February - 20 March




PISCES [20 February - 20 March]

Now that Mercury is moving direct that is good news for you financially. Any stalled money matters start to move faster this month. Saturn in retrograde brings a social reassessment so some old friends are falling away from you now. Pleasant news regarding a surprising purchase with a technical related eccentric value. Weekend is most pleasing for you.

Top