Welcome to Edgar Winter Online
Monthly Newsletter.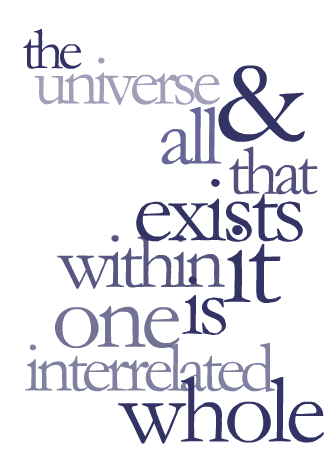 CLAIRVOYANT READINGS
Career/Relationship/Health?
Relocation to different cities and countries?
Your special taped astrological reading and forecast . .This can be done for you by
"The Wizard of Woombye" Edgar J. Winter to answer those special questions.

This reading includes a confidential tape plus printed material, especially for you, covering all aspects of your situation and status in life. Perhaps touching on your soul purpose!
Search out your best timings and career areas!
Get a taped clairvoyant reading session.

PERSONAL INDIVIDUAL READING....$ AUD250. (Local Australian clients.)
Repeat updated readings as ongoing client are only $ AUD150.

RELATIONSHIP /PARTNERSHIP READINGS, INC RELOCATION ZONES $AUD360.
BUSINESS READINGS ON CAREER AND RELOCATION (Overseas clients.) $AUD500.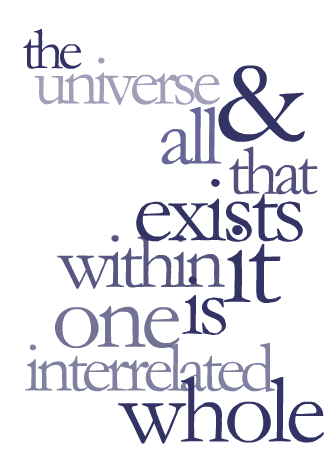 MAY 2018 ASTROLOGY PATTERNS!
Hello weekly subscribers,
We see that we have a New Moon in store for you this week on 15th May mid Evening. This New Moon is especially powerful, since Uranus will move into Taurus the SAME day! When you consider that Uranus hasn't been in the sign of Taurus since between 1934-1941, you can see that this New Moon moment is a BIG deal! Taurus makes sure we feel secure, grounded and in sync with our core soul values. Uranus is the Great Awakener, opening wide horizons – encouraging expansive freedom – introducing (often unexpectedly) a brand new experience of life... Astrologically speaking, the new moon represents the end of one cycle and the beginning of another. It's a good time to put an end to habits and behaviours that aren't serving you and to give yourself a fresh start.
The astrological symbolism of the New Moon has to do with the start of a new cycle that begins as two different principles, that of our conscious will (symbolized by the Sun), and that of our unconscious drives (symbolized by the Moon), meet together. This merging of the two principles marks the perfect time to begin things as the one will drive the other.
When the New Moon happens in the Sign of Taurus the time is ideal for growing on a solid foundation, for planting the seed for the future, for firmly setting out building your security. For example enterprising endeavours are favoured when the New Moon is in Taurus. The Sign is grounded. Firm and stolid in its calmness. Taurus is calm, peace and harmony right? Very nice, very nice, very nice……but NOT with this New Moon!! This is a perfect one for surprises at the middle east and Korea and the biggest surprise of all will be President Trump doing more strange and unexpected things. This New Moon straddles the top of his chart so expect him to crash down on everyone! The oligarchy rises again!
This New Moon coincides with the entrance of Uranus, the planet of change and de-stabilization into the Sign of Taurus. A new period of Uranus in Taurus begins as this New Moon happens. So, there goes the stability of this New Moon…Uranus is not only with one foot inside the Taurean territory, but also it receives a very tight square from Mars placed at 29°43' of the Sign of Capricorn. The exact of this aspect happens the next day after the new moon, with the two planets changing Signs simultaneously, and forming the square from 00°02′ degrees of Taurus & Aquarius!! This is first of the three successive square aspects, that the two planets will be forming, with the second one culminating on August the 2nd and the third on September the 19th. You could mark that down as the start of a major war or the overthrow of the Iranian Government! Iran was born under the sign of Taurus so it will not be the same Iran in 12 months time I can assure you of that!
How fitting is the new moon symbolism again. A cycle of three squares between Mars and Uranus, in Aquarius – Taurus respectively, begins as this New Moon happens. This electrifying square is associated with instability, impulsiveness, rushed excitement, reckless action, sudden jolted reactions, revolutionary drive, assertion that shocks, boldness and impatience, bursts of anger, accident proneness, tension and ego drive.
I also need to inform you that the day after this new moon the heavens line up on the Fixed Star called "Algol" ! This is approx 26 degrees of Taurus. In the old days this was associated with 'beheadings'! Now we usually see the change of government leaders and dictators. Also the time of the resignation of CEO`s , as which is happening in the banks and financial centres. President Trump is in the thick of this now with world leaders. It also belongs to freak accidents and bloody crimes e.g. recent W.A. mass murder/suicide. Personally I pray that Prince Harry and Meghan Markel will get through their wedding without incident. For all my readers be aware of the dangers and ask for personal protection from our universal guides.
So, there goes the calmness of this New Moon…so what's in it for you? Well your 3-4 wishes are to say to the universe..." I know people out there are dying of accidents , murder and mayhem but I want the universe to protect me! " Next is your stress factor! Look in the mirror and check out that strained look on your "a.m" face. Ask the Universe for your health , particularly on your bones, skin and teeth! Maybe take some more spinach and iron benefits' in Parsley too! Mag Phos is the Cell salt from the chemist. After concentrating on those for your protection, then slip into your material night gown and ask the universe to make you rich , very damn rich! Something to do with you worshipping the Golden Calf or Bull! Maybe you can remember what happened to it in the good old days!? Yes Malcolm Turnbull is going to make you richer by $10 per week and Bill will double that , in fact he will double everything! Chuckle. Money, petrol and Politian's are all very unstable for this year. How about a 92 year old getting back as leader again in Malaya! Malcolm Turnbull has a new Mars cycle coming up, and only once does it occur in 2 years, so this gives him grit and determination. Also Jupiter returns to his Saturn to protect him from the howling wolves. But wow! Uranus in Taurus will oppose his Scorpio Sun Sign and sit on his Rising sign so there is going to be a dramatic change in his whole personality! What could this be? Giving his resignation? Changes in his Govt?!!
Bill Shorten has his 51st Birthday this weekend on 12th May so he is having his Chiron return and most likely to be suffering some ailment that may restrict his leadership. Mars transit opposes his natal Pluto so he is going to be very aggressive at his opposition! His chart however, says he is likely to be deposed as leader of the Labour Party. He has elements of deceit and deception under a Saturn cycle mixed with Neptune.
Anyway I do suggest you all wish for fresh clean air, good quality drinking water, a quality magnesium massage, a happy partnership and solid protective teamwork against the shape shifting energies of this next week! Yes Uranus may be responsible for bringing up the very cold winds from the Antarctic so nurture yourself with hot chicken soup!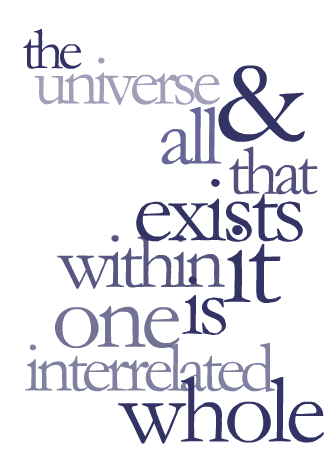 THE LATEST STAR PATTERN WITH URANUS!
Uranus in Taurus will bring economic justice to all that all may build their heart's desires. We have entered a time when the universe will support our material development through surprise gifts, connections, and orchestrations of wealth in all of its wonderful forms. Our individual developmental goals will be supported unexpectedly by the rich, generous, and serendipitous influence of Uranus in Taurus. So if you feel stretched, stressed, or exhausted in the material sense know with certainty that your goals and dreams are precious and that the time has finally come for you to be materially enabled and enriched. Generosity towards the needs of others will open you to the genius of Uranus.
WEEKLY STARS 14TH MAY TO 20TH


LIBRA

taurus


scorpio

gemini


sagittarius

cancer


capricorn

LEO


Aquarius

VIRGO


Pisces





Top

WEEKLY STARS 14TH MAY TO 20TH


21 March - 20 April




ARIES [March 21 - 20 April]

Old contentions fade away and a new vision inspires you. It will be good for you to start the week energetically and all your deserved rewards will come from sustained progress. Focus on your goals and by the week's end you will feel as if you have accomplished something. End of month the Full Moon energises travel, education and publishing.

Top

taurus


21 April - 21 May




The Full Moon this week is in the sign of Sagittarius, but on the opposite of the heavens Mercury enters the sign of Gemini, creating a see-saw imbalance. Usually this indicates various events for you will come to a climax so it will be resolved. Get ready to do some study, research and investigation. It's not a time for impulsive action, more reflection.

Top

gemini


22 May - 22 June




The Full Moon enters your opposite sign in Sagittarius at the end of this month. However, not only will it give you a high emotional time, but as the Moon and Venus are seen together in the night sky, at this time, you will recall many wonderful liaisons that have happened to you over the years. A good time to write your journal about romance!

Top

cancer


23 June - 22 July




With this week's Full Moon in Sagittarius and Mercury, the planet that rules your thoughts, entering Gemini, you have two major things with which to concern yourself. The first is psychological and the second is physical. So what does all that mean? Well it's time to balance your life and get those daily routines sorted that may need adjustment now.

Top

LEO


23 July- 22 August




LEO (July 23rd – Aug 22nd

At the Full Moon you have a fire sign in Sagittarius and an air sign with Mercury. Since you are a fire sign, this should be a week where you are up with the birds, beating the crowd, and working all the advantages! Write down the goals that you need to reach and take aim for them every morning. Your self-expression is stimulated by the Full Moon.

Top

VIRGO


23 August - 23 September




VIRGO (23 August – 22nd September)

Hopeful sensitivity's pop up at the right time this week under the Sagittarius Full Moon. Also, what occurs is that Mercury is your ruler and it enters Gemini at this time of the Full Moon. Your focus will be to seek the proper balance of high ideals and pure practicality. You have now the willingness to settle down and a clear focus to hold to your goals.

Top

LIBRA


24 September - 23 October




LIBRA [23 September - 22 October]

So it is going to be the widest of horizons this week, and the broadest thinking, unfolding many possibilities. Possibly this Full Moon enlivens any planned trip and perhaps there are lectures and courses you are to attend. It's not the greatest time for gambling, however it would still be fun to buy tickets in local raffles. Old responsibilities are now retired.

Top

scorpio


24 October - 22 November




SCORPIO [23 October - 22 November]

Venus enters Cancer around the 19th and it has a warmly satisfying experience for you this week. This is because the Full Moon is in Sagittarius enhanced by Venus and the Sun, at various times, helping financial matters. The planet Pluto, in Capricorn, also with Saturn in the same sign, restores faith and optimism on any relocation you need to make

Top

sagittarius


23 November - 21 December




SAGITTARIUS (23 November – 21 December)

What a week all you Sagittarians you are going to have as the Full Moon is in your sign to light the differences in the needs and attentions between you and others. The planet Jupiter, being in Scorpio, works wonder with Venus now in Cancer, to give you time to learn important money management. Rewards and connections are plentiful with interesting options.

Top

capricorn


22 December - 20 January




CAPRICORN [23 December - 19 January].

The Full Moon at month's end tells that you may have trouble getting your message across. Some old situations, that have been kept under wraps for far too long means there is the need to bring them to the surface. At the month's end the Moon will go into your sign, after the Full Moon in Sagittarius and so you have the freedom to further personal fiscal plans.

Top

Aquarius


21 January - 19 February




AQUARIUS [20 January - 19 February]

Enjoy the playful vibes of the May sunshine and Venus working with the Sun in the same sign of Gemini. This usually means fun recreation, children, creativity, romance, publishing and writing. All these are highlighted at the Full Moon in Sagittarius from the 29th to 30th. Conditions should be delightful around your work place or home office, as family fun permeates.

Top

Pisces


20 February - 20 March




PISCES [20 February - 20 March]

Take time to talk to your loved ones and don't forget to spend time to listen what they say. All this is peaking wonderfully well at the 29th Sagittarius Full Moon. Mercury throws you a blessing by entering Gemini and your romantic hands are led towards beautiful artwork and flowers to take home! A perfect time to be content with all your modest gains for now.

Top