Welcome to Edgar Winter Online
Monthly Newsletter.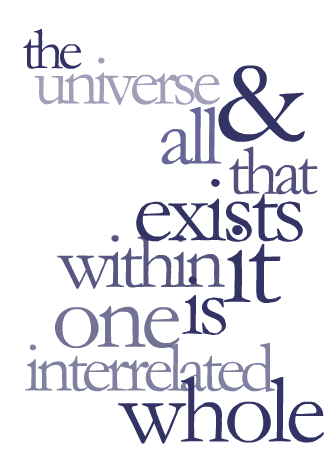 CLAIRVOYANT READINGS / MONTHLY NEWS -JULY 2018!
Career/Relationship/Health?
Relocation to different cities and countries?
Your special taped astrological reading and forecast . .
This can be done for you by "The Wizard of Woombye" Edgar J. Winter...
to answer those special questions!

This reading includes a confidential tape plus printed material, especially for you, covering all aspects of your situation and status in life. Perhaps touching on your soul purpose!
Search out your best timings and career areas!
Get a taped clairvoyant reading session.

PERSONAL INDIVIDUAL READING....$ AUD250. (Local Australian clients.)
Repeat updated readings as ongoing client are only $ AUD150.

RELATIONSHIP /PARTNERSHIP READINGS, INC RELOCATION ZONES $AUD360.
BUSINESS READINGS ON CAREER AND RELOCATION (Overseas clients.) $AUD500.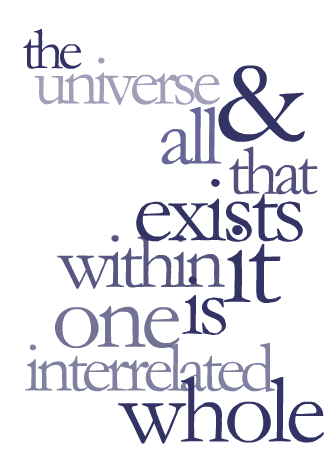 THE LATEST STAR PATTERN WITH URANUS!
Uranus in Taurus will bring economic justice to all that all may build their heart's desires. We have entered a time when the universe will support our material development through surprise gifts, connections, and orchestrations of wealth in all of its wonderful forms. Our individual developmental goals will be supported unexpectedly by the rich, generous, and serendipitous influence of Uranus in Taurus. So if you feel stretched, stressed, or exhausted in the material sense know with certainty that your goals and dreams are precious and that the time has finally come for you to be materially enabled and enriched. Generosity towards the needs of others will open you to the genius of Uranus.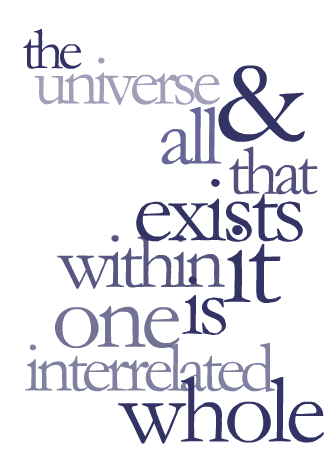 UPCOMING Special Star!
July 19, 2018 – as the setting sun closes the curtains on the day, and the darkening skies bring out a myriad of far-off suns, let the moon introduce you to a very special star. The bright star to the west tonight's first quarter moon is none other than Spica, the sole 1st-magnitude star in the constellation Virgo the Maiden.
The much brighter object to the east of the moon on July 19 is the giant planet Jupiter. Jupiter, the fifth planet outward from the sun, will remain in front of the constellation Libra until November 2018. In fact, if you aim binoculars at Jupiter, you can see Libra's alpha star – Zubenelgenubi – taking stage with Jupiter in the same binocular field. Through binoculars, you can view Zubenelgenubi as a double star – two stars in one!
The above sky chart is for North America. If you live in the Earth's Eastern Hemisphere, the moon will still appear in between Jupiter and Spica, but offset somewhat toward Jupiter. If you live in Hawaii, the moon will be offset somewhat in the direction of Jupiter. The moon on the sky chart appears larger than it does in the real sky.
But on matter where you live, the moon continually moves eastward in front of the backdrop stars of the zodiac at the rate of about one-half degree per hour. For a convenient measuring stick, the moon's angular diameter approximates one-half degree of sky. So the moon moves its own diameter eastward per hour away from Spica and in the direction of Jupiter. Look for the moon to snuggle up more closely with Jupiter tomorrow, as darkness falls on July 20.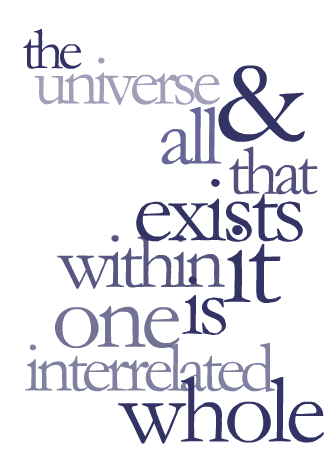 Welcome again subscribers to my weekly news.
Welcome again subscribers to my weekly news.
Chiron in Aries also slowing preparing to go retrograde on 5th July. Chiron is to do with your personal healing process. To some it will be their children issues, others their battered bodies and more with fear of their security and career. It is the time this month of more slow down, regrouping, realigning and releasing:
Mars has gradually been slowing down and 'free trade' goes south as former allies may temporarily become enemies until Mars turns direct in mid September together with Saturn. There will be weird and unexpected events then. Ruthless ambitions for power have been in the mix with various countries this year and it will come to a head with big changes in government leadership. Really big massive revolts will take place against unsympathetic politicians'. Mars is retro for 2 months from Wed 27 June till Tues 28 Aug, so be prepared for delays to your plans all through July and August, and use any delays to your advantage by reviewing and improving upon your existing plans. Most importantly, don't bust a gut trying to force something to happen under this Mars retro influence – you'll be working against the Universe! Patience is the key!
Currently June and July have seen lots of physical injuries , much caused by physical exhaustion from overwork. Skin inflammations, rashes, falls, broken bones, and dental problems are the most common ones at this time. Conflicts have arisen in big business, banks and large corporate structures like the NBN communication industry.
It's a big month for slowdowns as on top of another Mercury retrograde coming up on Thursday 26th July we have Mars, Saturn, Neptune and Pluto also Retrograde. So friends , listen to the wisdom of this...July is marking time! Think of those marching bands at the Military 'Tattoo' and they are all marking time ready for the bandmaster to signal "Quick March"!!
We need to remind ourselves that we are in a year of re-balancing, this is a '2' universal year, which calls for anything out of balance to be readjusted. The fact that all personal planets are travelling the retro route this year just reinforces the fact that our primary focus is, and will, continue to be the rectification of so much within our hearts, minds, bodies and spirits.
RETROGRADE PLANETS MEAN REVISE AND REVIEW!
Mars retrograde journey puts the focus on the physical body and clearing out all those old threads of memory, unresolved ancestral wounds and genetic 'diseases' , which have been holding us in abeyance. With Mars starting his journey in Aquarius, we know much of this trip will be a cosmic upgrade of our mental and neuralgic operating system, as Aquarius, activates the higher consciousness of the mind, re-connecting the neural pathways for an upgrade which will impact on our physical vessels.
Jupiter goes direct on Wed 11 July 2018 (10 July in Europe & the Americas) at 13 degrees Scorpio, indicating that the restraint and apparent lack of progress of recent months can now be resolved, and renewed hope and optimism emerge as things start to move forward once more. Ongoing reviews of injustice and other legal matters are likely to be brought to resolution now – in Scorpio, that's likely to be about abuses of power, especially where sex is involved, and we've seen plenty of this already with the #metoo movement, followed by Time's Up, and the massive sex scandal involving one of Britain's leading charities. At a personal level, if you have been questioning your beliefs or dealing with issues of faith or trust over the last four months, Jupiter's direct motion is now likely to bring resolution and more clarity.
Neptune has now turned retrograde which commenced 19th June at 16 degrees Pisces, softening boundaries and looking for solutions that are all-inclusive, reminding us that we all belong to one humanity. For the next five months, we have the opportunity to revisit the dreams and visions of the past seven months, and to integrate the inspirational and visionary energy of Neptune more fully into our lives. At the other end of the Neptunian spectrum, we also have the opportunity to review the ways in which illusion, self-deception and escapism (possibly even addictive patterns of behaviour) may play roles in our lives, and to turn this around so we can connect more fully with the spiritual longing of Neptune. Neptune is retrograde until Sun 25 Nov AEST when it goes direct at 13 degrees Pisces.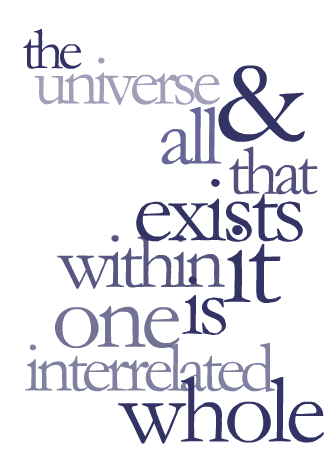 REMEMBER TO DO YOUR NEW MOON WISHES!
Take note of your wishes for the new moon next Friday 13th JULY! AS THEY ONCE SAID "BLACK FRIDAY"! GREET ALL BLACK CATS WITH A FRIENDLY WAVE AND ASK THEM TO GIVE YOU GOOD HEALTH! Wake up on SATURDAY morning with your wishes under the pillow. One wish should be for being blessed with good health and an immune system capable of defeating the virus carried by air whether of colds , flu or gastro! Over one thousand cases of Gastro now reported on the Coastal area! The second wish may be for you to travel in complete safety! You make up your 3rd wish yourself!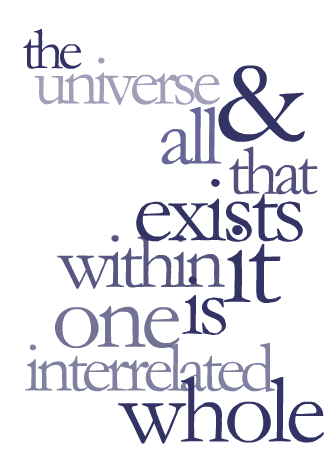 CHIRON AND PHYSICAL HEALTH!
CHIRON MOVES INTO ARIES!
In astrology, the Chiron asteroid symbolises your deepest wound, your seed of spiritual transformation, and the alchemist of your life. Whenever Chiron is active in your birth chart, it often brings about a healing of wounds that your soul has been sent to learn and grow from.All of us come into this life with wounds to heal. These wounds are carried over from our previous lifetimes, but they can also be lessons that our soul is eager to learn. Sometimes our soul will take on these wounds and lessons in order to become a teacher or a guide.
In astrology, whatever sign Chiron falls in your birth chart can often indicate or give clues as to what wounds you have come to heal in this life. No matter what sign your Chiron was in at birth, Chiron's move into Aries is going to affect everyone. Chiron moves signs very rarely, and when it does, it brings a shift in energy and leaves a lasting imprint that we will all be able to look and reflect back on once it has finished its journey.
In Pisces, Chiron, FROM 2010, has been guiding all of us to focus on healing our spiritual selves. Chiron has been asking us to awaken to our truth and to really dig deep into our psyche in order to uncover subconscious thoughts and beliefs. While in Pisces, we have all been encouraged to activate and open our spiritual selves, and to understand that there is more to this life than just what we see. Many awakenings have happened since Chiron's entrance into Pisces, and this gentle placement has helped all of us to open our minds on some level. Perhaps think back to what was happening in your own life regarding your spirituality since this time. Perhaps reflect on any subconscious thought patterns that were bought to your attention, or awakening moments that helped to inspire and heal you. By understanding this, it will allow you to gain some insight on what may unfold as Chiron enters Aries.
Chiron enters Aries on April 18th, but will hover in and out of Aries and Pisces until 2019. Even though we will start to get a taste of Aries Chiron energy during 2018, we will really begin most of the work in 2019. It may also help to pay attention to what unfolds in your life around April 18, 2018 and February 18-19, 2019. If there are any significant shifts, thoughts or feelings, this may also hold a clue as to what this energy has in store for you.
On a global level, Chiron in Aries is all about healing our ego and our sense of self. This is a time for all of us to learn how to embrace who we are and to allow our ego to work for us, not against us. This is also a time of self-realization, and coming into a new understanding of our individual uniqueness and what our purpose here on earth is. The fundamental question- Who am I? Will be explored under this energy on a whole new level.
Chiron in Aries is very physical, so our bodies may also be extra sensitive under this energy, and we may need to pay greater attention to our health. Any injuries or physical ailments may also come to the surface in order to be repaired and balanced once and for all. While Chiron in Pisces was a very gentle and patient energy, Chiron in Aries is going to be a little more aggressive and quick moving. Chiron in Pisces would have given us time to think, ponder, reflect, and dig a little deeper, whereas Chiron in Aries is all about taking care of things quickly and efficiently. We going to be encouraged to heal and resolve things swiftly and to not wallow in events that come our way.
Under the influence of Aries energy, we are going to be continually encouraged to get back up and dust ourselves off whenever we get knocked down. This energy feels like a bit of tough love that the Universe is sending our way in order to progress us further and faster. It is important to understand that healing, grief, pain and sadness, is all part of life, and all part of the experience of being human. Our souls are made of unconditional love and we will always return to this place, but here on Earth, we must allow ourselves to feel, and we must give ourselves permission to be who we are.
By the time Chiron has finished its journey in Aries in 2027, we are all going to have a greater acceptance of ourselves, and an understanding that our unique expression is important for not only finding our purpose, but for healing on both an individual and global level.
Hoping you are enjoying your kaleidoscope of Stars and general information this week…from:
"E. D. G. A. R"....
EDGAR, the Electronic Data-Gathering, Analysis, and Retrieval system, performs automated
collection, validation, indexing, acceptance, and forwarding of submissions by all good souls
and spirits, including astrologers physically incarnated currently on planet earth that are
required by "universal law to relocate earth souls to a higher calling."
STARS FOR THIS JULY


LIBRA

TAURUS


SCORPIO

GEMINI


SAGITTARIUS

CANCER


CAPRICORN

LEO


AQUARIUS

VIRGO


PISCES





Top

STARS FOR THIS JULY


JULY STAR PATTERNS!




ARIES [March 21 - 20 April]

You are well advised to take note that the second Mercury Retrograde of the year approaches you on July 26th. You need to prepare for it. If you have been considering the purchase of a computer, changeover of your car or another high ticket item, then buy before July 26th or after August 19th when Mercury turns direct. Since this occurs in the romantic area of your chart it is best that you and your partner be in agreement regarding the ways in which you communicate. Face to face is preferred, text messaging won't work! Jupiter finally turns direct again in Scorpio on July 10th. This means your will power and determination to succeed will be beneficial. On July 12th there is a Solar eclipse in the sign of Cancer and this highlights your home and family life. You could move or find the ideal neighbourhood for yourself and family. Eclipses often thrust change upon us. Expect this eclipse to sweep the familiar away from you, consider options.

Top

TAURUS


21 April - 21 May




TAURUS ( 21 APRIL- 21 MAY )

There is a crazy mix of stars in the Universe for all this month. This because of a Solar Eclipse in the sign of Cancer. This should usher in new opportunities in your communication skills and networking. Under the sign of Cancer the eclipse may give you an opportunity concerning your family or home. You might have the chance to sell your home and move elsewhere. Between July 9th and August 6th the planet Venus transits Virgo in the romance and creative energy of your chart. This will be the month then to dive into your creative endeavours. Any nice project is likely to succeed. If you are not involved in a relationship don't be surprised if you could meet somebody special during this Venus transit. On the 10th Jupiter turns direct being a bonus for you because it occurs in Scorpio and that will be in your partnership sector. New partnerships may arrive in either your professional or personal life. Meetings interrupted and delayed from July 26th.

Top

GEMINI


22 May - 22 June




GEMINI 22 MAY -22 JUNE

. It is an eclipse month and being in the sign of Cancer it occurs in your financial area and hopefully could mean a new source of income. Jupiter moving through the sign of Scorpio may provide a beneficial angle through that eclipse and so a substantial boost to your income. However, at the end of the month, a Lunar Eclipse is in Aquarius and with Mars going retrograde for the second time this year it is possible that these two events may push one of your buttons! Your initial reaction may be anger, however rather than explode at a person we strongly suggest you bite your tongue, mull things over, and say your piece when you are more calm. With Venus entering Virgo from July 9th that should result in your urge to beautify your home in some way with fresh paint, new furniture or new rugs. With Jupiter turning direct in Scorpio from the 10th, your work routine may expand beneficially.

Top

CANCER


23 June - 22 July




CANCER 23 JUNE - 22 JULY

July will see two eclipses this month, one of them in your sign, being a Solar Eclipse on July 12th. Then, at the end of the month, namely July 27th there is Lunar Eclipse in the sign of Aquarius. The Solar Eclipse in your sign should usher in new personal opportunities allowing you to use your considerable intuition and imagination in a positive, creative way. The planet Pluto indicates that there may be a confrontation with an authority figure such as a parent, boss or Government Department. It will be good that you will deal with it and recognise the opportunity that is being presented. At month's end the Lunar Eclipse may see some drama related to your partner's income, or the income of anyone with whom you share financial obligations. Obviously because of the nature of this time of the year taxes, investments and debt may also be involved.

Top

LEO


23 July- 22 August




LEO (July 23 – 22 August )

There are two eclipses this month, one that occurs mid month and the other at the end of July. Since one eclipse occurs in your secret sector of your chart, there may be a tendency for you to hear about family secrets! Just before mid month Venus enters Virgo in your financial area where it will be until August 6th. This should be a benefit to your income and you may receive a raise or a refund. Generally though, you will have money to cover some increasing costs. Jupiter turns direct in the sign of Scorpio on the 10th. Between now and November, when Jupiter moves into Sagittarius, there is an expansive nature of this planet that will impact your home and family life. There may be someone wanting to move into your home. The planet Mercury, at the end of the month, turns retrograde in Leo and then turns direct again on August 19th. Be careful about your keys to your own home and your car, as you may have to call a locksmith. Protect wallet or purse when shopping.

Top

VIRGO


23 August - 23 September




VIRGO (23 August – 22 September)

July is mostly good. You just have to watch out for the beginning of the Mercury retrograde period, which is three weeks from July 26th. What may happen nicely to you is that Mercury will have a connection to the Lunar Eclipse in Aquarius and you may hear of some wonderful friends coming back into your life. From the 9th until August 6th the loveable present-giving Venus transits your sign making this period romantic and creative. This month shows that the transits boost your self confidence and others are attracted to your charisma and magnetism! Be sure to delve into your creative endeavours during this transit as you will have an infallible sense of what works for you. On the 10th Jupiter turns direct in Scorpio, another bonus to you. Your communication skills and projects should expand now.

Top

LIBRA


24 September - 23 October




LIBRA [23 September - 22 October]

Definitely a SLOW time coming up for you at the end of this month as Mercury goes retrograde in Leo. A strange energy surrounds you at the end of the month with this retrograde as there is a Luna Eclipse in Aquarius. Now we have the opposites warring for each one to be noticed. Aquarius means your friends and associates, and the Mercury in Leo will be your partnership or romantic liaisons. A little help comes from Jupiter turning direct in Scorpio from July 10th, which is a bonus for you. Your financial picture should enjoy Jupiter's expansive note to your fiscal matters. So the retro Mercury impacts your friends and networks, Jupiter wants you to balance the books and talk to your accountant, and as Venus enters Virgo you have the desire to continue working on a creative project that demands solitude. Finally there is a Solar Eclipse, mid month to double new opportunities for your career.

Top

SCORPIO


24 October - 22 November




SCORPIO [23 October - 22 November]

July is a challenging month for you as Mercury turns retrograde, in Leo, and there are two eclipses. The first is a Solar Eclipse on July 12th in the sign of Cancer, which suits you for your home and family affairs. The planet Pluto is in opposition to this eclipse which indicates an authority figure might hold you back from your ideals because they lack the full story. The Lunar Eclipse in Aquarius at the end of the month occurs in the home and family area. This may impact you emotionally. Rather than reacting with anger it is best to let the opposition slide away from you and explore logically what has happened. You will be please to have the expansive planet Jupiter, still in your sign of Scorpio, so your insights and perceptions' are correct.

Top

SAGITTARIUS


23 November - 21 December




SAGITTARIUS (23 November – 21 December)

The Solar Eclipse mid month generally concern external events coming towards you, however, a Luna Eclipse concerns you internal worlds of emotion and intuition. Mars being in a retrograde position is conjunct the eclipse in the latter period of the month, suggesting short tempers and impatience. With the planet Venus entering into Virgo and your career area on July 9th you should be able to make good professional steps forward, right through until August 6th. If you are self employed this period should see a spike in sales and getting some ideal clients. When the planet Mercury goes retrograde from July 26th you will look back to the previous March round-up for guidelines to make the retrograde period easier to navigate. It may need to postpone any overseas travel plans that you may have been considering.

Top

CAPRICORN


22 December - 20 January




CAPRICORN [23 December - 19 January].

On July 12th the Solar Eclipse in the sign of Cancer should usher in new opportunities for your home/family life and also for business and personal partnerships. Maybe there is a new birth in the family, perhaps a new job, or maybe a new romance or business partnership. Expansive Jupiter makes a nice angle to the eclipse bringing in luck and abundance. Neptune, in the sign of Pisces, also forms a beneficial angle to the eclipse degree which suggests an element of heightened awareness of spirituality to take up these new opportunities. Anyhow your feelings are intense and transformative since Pluto is in opposition to the Cancer eclipse. At month's end the Lunar Eclipse is in Aquarius, and occurs in your financial area. Mars will closely conjunct that eclipse degree so tempers may be short! It would be good to act quickly and decisively. Energy moves outward expanding networking.

Top

AQUARIUS


21 January - 19 February




AQUARIUS [20 January - 19 February]

With the two eclipses in your charting this month you may find your living situation changes in a positive way. In terms of work you may obtain a promotion, or a new boss. Thanks to beneficial angles by the planets to the eclipses, whatever unfolds should see your creativity and spiritual beliefs involved. As Jupiter turns direct in Scorpio, after July 10th, your life must expand in some way. Before any eclipses occur Venus enters Virgo on July 9th and stays until August 6th. Avoid self criticism and strive for perfection in everything you do. From July 26th, Mercury moves retrograde in Leo, which is your opposite sign. This means you must take extra care to communicate clearly with business partners or friends. That means you follow the three "R's" – Revise, Review and Reconsider. At month's end the Lunar Eclipse, in your sign, brings a personal issue or concern up front to your awareness.

Top

PISCES


20 February - 20 March




PISCES [20 February - 20 March]

There is some share of tension and anxiety this month under two eclipses. The first being in Cancer, mid month, and the Lunar Eclipse in Aquarius in the last week. The first eclipse should bring you new opportunities in romance and in love, and being creative in everything you do for enjoyment. There may be new opportunities connected to home and family because of that eclipse occurring in the sign of Cancer. Because Neptune is friendly in its own transit to that eclipse degree, and together with Jupiter, opportunities that surface will broaden your life significantly. The Lunar Eclipse at the 27th may prompt you to look inward and take a look at why you react emotionally and get upset over certain issues. Between July 9th and August 6th Venus enters the sign of Virgo, which as you may know, is your opposite sign. This means, as it moves through your partnership area both your personal, and professional partnerships, should benefit.

Top