Welcome to Edgar Winter Online
Monthly Newsletter.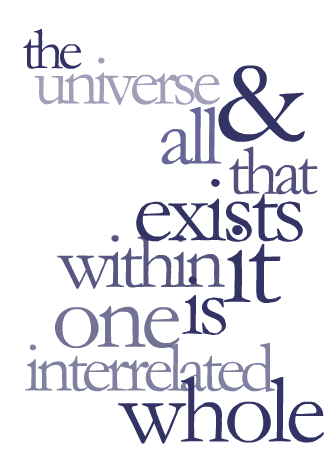 CLAIRVOYANT READINGS / MONTHLY NEWS -JANUARY 2020!
Brace yourself, because as this brand-new year begins, we are all about to experience something amazing—a Capricorn Stellium! Often an indicator of change in power, stelliums (which occur when more than four planets align in any one sign, in this case the Sun, Mercury, Venus, Jupiter, Saturn, and Pluto in self-disciplined Capricorn) can cause breakdowns and realignments, which will make you wonder where exactly you stand in this new world order.
Because Capricorn is closely associated with climbing the ladder to success (both socially and professionally), you can expect major shifts in your life and lifestyle! Luckily, your January Horoscope is the perfect tool to help you figure out your new place in the grand scheme of things. There's never been a better time to learn to navigate the system so that it works in your favour! This historic line-up of so many planets in ambitious Capricorn creates an amazing window of opportunity that will have lasting effects for months to come, so don't get stuck on the outside looking in.
I am taking orders for personal readings up to 12th Feb as I will be away on hols for 2 weeks until early March.
Take note of the fact that Capricorn energies are related in Astro health field as skin , bone, teeth so you might see many with skin inflammations, knee and hip bone replacements . As the opposite sign is Cancer and that ruler is the Moon, one can expect a few "Gut" problems as well so this is a good time for a bowel check up if you are a senior citizen. Also investigate taking quality 'probiotics'.
Mercury co-joins responsible Saturn in steady Capricorn on the 11th January, in Australia and NZ, leading to serious conversations about important (and probably long-term) plans. You don't know all there is to know, but you're ready to find out what you need to do . This is an important time to write down your goals. Mercury squares eccentric Uranus on January 18, urging you to change your daily routine and how you interact and communicate with others. What I need to suggest to you is that from the full Moon Lunar Eclipse on the 11th January to 18th January, you should be aware of your mental mind games pushing you to frustration and swearing old naughty words that you thought were under control. I do think the TV will report much road rage. Also remember we are all going through Crisis after crisis, religious scandals, celebrity sexual scandals ( a speciality of Pluto!) and distrust of banks and some insurance societies, as Saturn is our time Lord and Pluto is in there to destroy the old and rebuild a better society! It does seem that all these protests we see in many countries is the fact that this is the time of "awareness'! The shocks over our last decade are now going to have "homeostasis" the amazing powers of human adaption.
For my overseas friends and clients this Capricorn Stellium of planets has had a devastating effect on our country Australia! This Saturn /Pluto alignment occurs only once in 40 years but has never occurred in living memory in Capricorn!
Therefore the effect sees Australia ravaged by the worst bushfires from West to East coast including Kangaroo Island of South Australia! Over 1000 homes have been lost including the wipe out of coastal villages! Up to 2 dozen lives have been taken around the coastlines of this country including volunteer brave fire-fighters, which is extremely sad. A mini 'Dunkirk" has happened at a coastal resort called 'Mallacoota.' Where the Navy has deployed ships for evacuations of thousands of residents and holiday tourists!
The call to rescue has resulted in a magnificent rise of action and generosity by the citizens of Australia flooding rescue centres with food clothing and shelters! This is because Neptune now moving direct again in Pisces is working with compassion and counselling to the Moon in this Eclipse which carries through for the next 6 months! Many a month now in recovery, will be spent reviewing how to manage our infrastructure, forests and resources in a more careful way! You may wish to review what is a' Lunar Eclipse' , especially this one, and I have prepared that for you after reading your star patterns below!
My best wishes and hope is that you will be prepared to just go with the flow as it is a bumpy road ahead.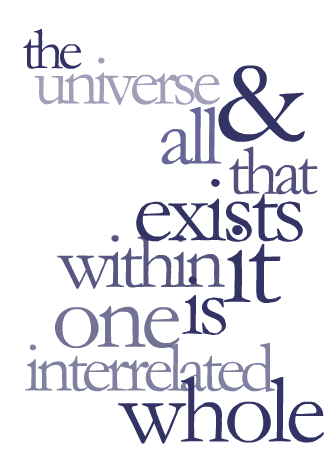 Get Inspired with your own personal reading!


Your Career

Relationships

Positive World Locations
Your special taped astrological reading and forecast . . .
This can be done for you by Edgar Winter to answer those special questions. Edgar prides himself on being ALWAYS AVAILABLE to his clients. This reading includes a confidential tape plus printed material, especially for you, covering all aspects of your situation and status in life. The taped reading is like having a personal visit.
Check out your personal safety areas and get a taped clairvoyant reading session from Edgar including past, present and future situations. Questions all answered as well. Including postage its good insurance at $250.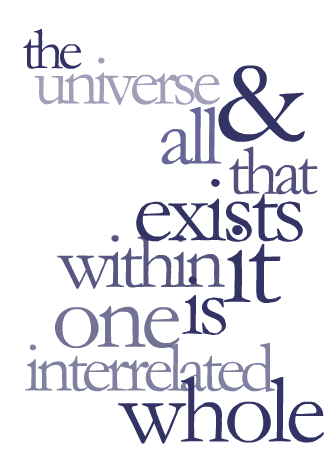 Caution in investments is advised in 2020!
Be cautious with your investments!
Just after Xmas December this year this annular Solar Eclipse occours over Saudia Arabia, India and South East Asia. It will be a partial Eclipse over Australia. It is an extremly powerful Eclipse due to a stellium of Planets in Capricorn. This influnce with Jupiter in Capricorn may trigger a stock market crash. It did this in 1929 and we have another Planet Uranus in a revisit to the years 1930-1939! Hence we also se now the rise again of pockets of Nazi propergander and anti-semitism!
In March 2020 Jupiter crosses the ecliptic from north to south and it has been observed that there is usually a market downturn! This combination of planetary activity does not bode well and caution is advised in investments!
All kinds of limits will be reached and there is a possibility of shortages of money and other goods everywhere!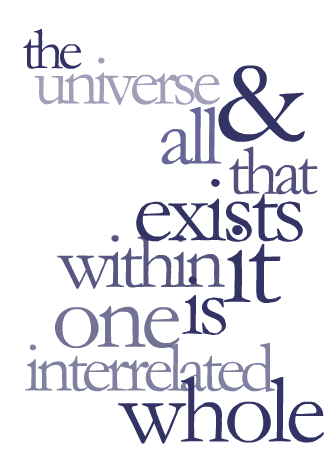 A LUNAR ECLIPSE ...WHAT IS IT?
A lunar eclipse is a celestial event when the earth blocks sunlight from directly touching the moon's surface and this in a way, creates an imperfect alignment of the three solar creations-sun, moon, and the earth.
January 10, 2020, will be one such day when sky gazers across the world will be able to sight one of the first lunar eclipses for the year, which will be penumbral. In total, there will four such lunar eclipses through the year, occurring on June 5, July 5 and November 30. The January 10 (11th in Australia) eclipse will be visible from parts of the world like Asia, Europe, Australia, and Africa.

What happens during a lunar eclipse?
During the eclipse, 90 percent of the moon's surface will be partially covered by the Earth with only the outer part of the shadow appearing. While penumbral lunar eclipses are usually a little darker, they cannot be easily distinguished from a regular full moon sighting but can be easily seen, as long as the sky is clear.
While it will make for a sight to see for sure, here is all you need to know about this magical celestial event:
Depending on the location, the timings for the moon rising and sighting may differ. The total duration of the eclipse is 4 hours, 5 minutes. It is also known as a "wolf moon eclipse" as well.
The penumbral lunar eclipse of January 2020, which will take place between the nights of January 10-11, will be completely visible to almost all Indian cities. The lunar eclipse will last from 10.37 pm to 2.42 am Indian Standard Time (IST)
Are there any precautions to keep in mind?
Whenever an eclipse appears, it comes with a lot of precautions. According to experts, it is completely safe to look at a lunar eclipse with bare eyes. There are two phases of lunar eclipse: the partial phase, in which part of the moon passes through earth's shadow, and a total lunar eclipse, in which the entire moon passes through the earth's shadow. Experts say that there are no special glasses required to watch the lunar eclipse and it is safe to watch all the phases of the lunar eclipse. According to some schools of belief, eclipses also have a strong effect on our body cycles and hence, some cultures lay stress on following certain dos and don'ts because of the eclipse's effect on our diet and health. Since the planetary position of the earth moves away from its fixed place, changes are bound to happen. This, again, has no scientific claim but still as a general precaution, pay attention to your diet and supplements!
The Wizard of Woombye.
Hoping you are enjoying your kaleidoscope of Stars and general information this week…from:
"E. D. G. A. R"....
EDGAR, the Electronic Data-Gathering, Analysis, and Retrieval system, performs automated
collection, validation, indexing, acceptance, and forwarding of submissions by all good souls
and spirits, including astrologers physically incarnated currently on planet earth that are
required by "universal law to relocate earth souls to a higher calling."
.......................................................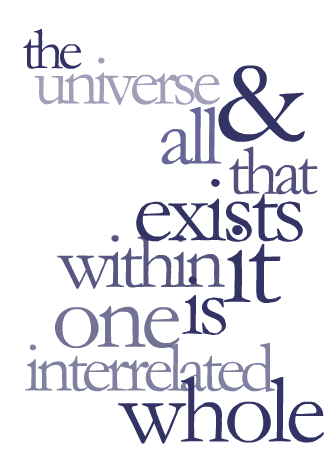 THE NUMBERS ADD UP FOR 2020 IN A PRACTICAL WAY!
2020 is a very special year of perfect vision and accomplishment. The Numerology code for 2020 unveils a brand-new operating manual for the NEXT DECADE. In 2020, the code of peace, 20/20 vision, and responsibility will help you create real results and security all year long.
2020 is a 4 Universal Year in Numerology, because 2+0+2+0 = 4
4 represents order, responsibility, stability, family, home, manifestation, conservation, peace, physical reality, and practical solutions. It is the number of work -- of getting it done. You are being asked in 2020 to be fully invested in creating a foundation for long-lasting success, security, and grounding by building something of value that stands the test of time.
The number 4 CALMS you down, FOCUSES on what matters, and ultimately supports you to BUILD your DREAMS. So, in 2020, you will have additional strength, discipline, and fortitude to work miraculous results for yourself! 2020 will create remarkable opportunities for you to take your foot off the brake and move FORWARD with diligence and courage. With full commitment and conscious engagement, you can open doors to immense success, happiness, and financial flow in your life in 2020.
Think of 2020 as the year of ACCOMPLISHMENT -- making your dreams real. But that's just part of the story...
STARS FOR JANUARY 2020


LIBRA

TAURUS


SCORPIO

GEMINI


SAGITTARIUS

CANCER


CAPRICORN

LEO


AQUARIUS

VIRGO


PISCES





Top

STARS FOR JANUARY 2020


JANUARY 20120 STAR PATTERNS!




ARIES [March 21 - 20 April]

Welcome Arians, welcome to the New Year. The start of your New Year is more likely to be Friday 17th when Mercury goes into Aquarius. Therefore with Mars also moving along in Sagittarius we have the Fire and Air combination to sweep you onto any travel plans you may have been planning. A grouping of planets in Capricorn means you have to deal with obligations and responsibilities. There may be a delicate situation that exists at work involving a professional associate. Keep your nose out of job politics. Avoid conflict or involvement in a dead end discussion. Falsified information or destructive behavior of an associate could get you into big trouble now so choose your alliances wisely. January 15th and 18th are your personal days where you can feel reenergized and ready to deal with the world again. This month is a wonderful time to celebrate some of your most recent accomplishments. Let others know just how successful you have been in achieving your goals.

Top

TAURUS


21 April - 21 May




TAURUS ( 21 APRIL- 21 MAY )

Welcome Taureans to the New Year. You will have a special interest in the planet Uranus, which for the whole of this new year will be residing in your sign. Uranus will give you a special jump forward on the Full Moon on the 11th January as it moves direct. As you are an Earth sign and now that Uranus will spend the next few years in your sign, January has a special blessing as the fellow earth signs of Jupiter, Saturn and Pluto move together through Capricorn. Also, until Friday 17th Mercury is also in the Capricorn group to make up the Four Horseman of the Apocalypse! This means there can be a series of earthquakes or volcanic activity . This energy relates to you too, having a major shift in your life removing all the old rules and systems and flying free in the new age of independence. Relationships may suffer a little from mid month as Venus transits into Aquarius and lines up with more Aquarian energy under the transit of the Sun shifting into that sign. Perfect energy however to look for new employment and opportunities.

Top

GEMINI


22 May - 22 June




GEMINI 22 MAY -22 JUNE

Happy new year to all you Gems! Experiment with many new kinds of jobs or technology. Consult a lawyer to discuss wills, inheritance and other important issues that involve other people's money. Review stocks and investment opportunities as well as your insurance broker now. An insurance policy may also be up for a change that saves money and time later. The 20-21st are days you'll not soon forget... There is a possibility you may begin the study of astrology or enrol in art or acting lessons. Computer technology may be another choice but you will find a way to educate yourself now even if it does require some unusual ways to do so. On January 11th a Full Moon enhances your communications skills . You may find yourself solving problems of debts owed to you and come out of it amicably. Money returns to you from an unexpected source. Ignore a bully`s trait to control you and you may just be ahead of the game. Your need for freedom cannot be undermined now and it would be best if you did everything in your powers to express this.

Top

CANCER


23 June - 22 July




CANCER 23 JUNE - 22 JULY

Happy new year to you all! Yes 2020 has kindness from others that can help you through difficult times as well as good ones. Health and working conditions are also going through a transformation now! This month will bring a legal matter to your attention. Allow your companion to make a suggestion and listen to their advice. Perhaps adjust your values a little to be more consistent with others. Let others take the lead while you sharpen your people skills and come out ahead. These are your personal days that let you shine and get noticed by all. Your emotional involvement with things of value is important now and will need to be discussed this January. It's a message directly from the heart that needs to be expressed. You may be able to see the light at the end of the tunnel in this long battle over control of a monetary situation. Possible opportunities to increase your income now. A sudden opportunity arises that allows you to travel by water or by air is also likely and can provide you with the opportunity to make yourself known as successful. Of special interest is the Full Moon that is in your sign on Saturday 11th January. Enjoy feasting!

Top

LEO


23 July- 22 August




LEO (July 23 – 22 August )

Welcome to the New Year! Start the year off with a confident mood! Do some entertaining or attending shows, having fun, and romance is certainly possible! Your best days for all that are Sunday and Monday the 12th-13th. Do keep your promises regarding diet and exercise this month. Remember how stress affects your psyche and physical health. Because of the major shift in the star formations, you may find yourself in a new work environment. The first week with the concentration on the third and 4th may be particularly trying to you with the Moon in your opposite sign. Your best week will be from Saturday 25th under the New Moon Aquarius, and the beginning of the Chinese New Year. Then you will find things falling into place and going your way, once again. With Mercury stimulating your mind with brilliant new ideas from the 17th you can expect clarity with any computer networking. The alignment of Mars with Mercury on 26th prepares you for special circumstances. Mars fires up your energy and Mercury sees you at the forefront in a new social agenda.


Top

VIRGO


23 August - 23 September




VIRGO (23 August – 22 September)

And Happy New Year to our Virgo readers! Mid month you have the Moon in your sign, so take advantage of making all the right judgments from the 14th to the 16th of January. The first two days of January open up with the Moon in your opposite sign. This means a little confusion about the best approach to your social activities. It is therefore suggested you minimize your energy and stick to some housekeeping and gardening instead. The Full Moon on the 11th should see you again worrying about your best friends or family members. Everything will be resolved by the Scorpio Moon on the 18th and 19th. With the Chinese New Year on the 25th you had best check your Chinese sign to see how the New Year might fit those predictions. At month's end the Moon again moves through Pisces and that suits travel plans over water, or short visits to neighbours by the 31st. By Saturday 11th January the planet Uranus turns direct again introducing new ideas and new goals while expressing your authority at work. You can make real progress now with any prepared plans.

Top

LIBRA


24 September - 23 October




LIBRA [23 September - 22 October]

Happy New Year to all Librans! You can expect January to be a good opening month for you as Friday 3rd puts fire in your belly, under the Moon in Aries. A fluster of ideas comes to you on Wednesday 8th to 9th and your creativity bursts like a flower opening on 12th to 13th! With the Moon in your sign on the 16th and 17th travel plans become exciting as the Chinese New Year brings news of plane travel interstate. Make every opportunity to go out socially and make new contacts. Invite others to join you from the Chinese New Year, to celebrate your new beginnings. Let others know exactly how you feel and if any of you want to have a relationship it can begin, starting this January 2020! With the Moon visiting your sign, twice this month, that gives you ample opportunity to get noticed and to make a good impression to others. Overall January is an excellent time for you to resolve conflicts, or to negotiate agreements. As the old year finishes you should also be prepared to dispose of useless items, you no longer need. Beautify your surroundings and buy new clothes.

Top

SCORPIO


24 October - 22 November




SCORPIO [23 October - 22 November]

Happy New Year to all Scorpio's!. You may like to make a note that the 18th and 19th of January are your best days, with the Moon in your sign. Because the Chinese New Year falls on the 25th January, with the Moon in Aquarius, you may find some friends cannot make the appointments you may have arranged for them. There are some financial investments that you need to look at on the 5th to 7th January, when the Moon is favourable and giving you security and common sense decisions. Attend to home and family matters on the January 11th. It is likely that you are being involved in several projects, all at the same time, which alleviates your boredom and keeps the mind sharp and receptive. If you do have a sensible partner, sit back and follow their directive for a change. Towards month's end there is light shed on your career and work environment and you receive the recognition that you deserve. You may even feel that all the subtle changes that you have been witnessing, and feeling, are about to unfold, and your first clues to this should arrive by 29th January.

Top

SAGITTARIUS


23 November - 21 December




SAGITTARIUS (23 November – 21 December)

Happy New Year Sagittarius! And as your sign is ruled by the planet Jupiter, you may wish to see more practical good luck where you may need it the most! You start the year on a positive note with the Moon in Aries on the 3rd and 4th January. All your communications are well received on 8th and 9th and your best creative days will come up on the 12th and 13th. You and your partner will be in earnest discussions on 16th and 17th and plans for travel are made from the 20th to the 25th. So the Chinese New Year will give you a burst of independence! The month finishes with the Moon sign in Aries, from the 30th and 31st to give you a forward leap into February. The Full Moon in Cancer on January 11th will bring to light emotional needs around your family, siblings and children. The New Moon on the 25th brings clarity to your mind and some unusual ideas begin to form. Maybe it is also a very positive time for you to purchase better IT equipment or phones or televisions. Try to go with the flow, and not be so rigid in your thoughts. The stars will help you buy a long time anticipated purchase.

Top

CAPRICORN


22 December - 20 January




CAPRICORN [23 December - 19 January].

Wishing all Capricorns a Happy New Year! And it will be a year where you will greatly improve your efforts regarding achieving your goals. Keep dark foreboding thoughts at bay and do not even think about carrying revenge, as it could back-fire. What goes out – returns triple fold! Send positive thoughts to others less fortunate and be receptive to the positive energy that will return. There may be a sudden meeting of somebody from your past under the retrograde transit of Uranus. Your year opens up in wistful and romantic feelings as the Moon will be in dreamy Pisces for New Year's day and the following day. Security issues open up for you on the 5th and 6th of the month, and the Full Moon is in your opposite sign, namely Cancer, on the 11th. Take care of your legal and government obligations. Fulfil any duties that you may have to your parents. Partnership issues experience a small crisis to resolve on the 16th and 17th. The Moon in Capricorn will be on 23rd to 24th of the month and a bright new opportunity exist and you should receive word of it. Keep to a written contract. Promises can fade!

Top

AQUARIUS


21 January - 19 February




AQUARIUS [20 January - 19 February]

Happy New Year to all our Aquarians! The greatest start for 2020 for you all will be on the 25th January, which is the Chinese New Year, and the Moon will be in your sign. Even the earliest part of the month, and the latest, are all beneficial for you as the Moon is in Aries on the 3rd and 4th January, getting you off to a flying start to the New Year. Then, at the end of January, Namely 30th and 31st, the Moon in Aries favours your sign, with an innovative time of intelligence, communication ideas, networking and you will strive to introduce new ideas that are largely unconventional in this world! You may also begin to understand the benefits of nuclear energy. With regard to your pets, if you have any, use this time to tune into their thoughts and feelings. On the 21st of the month you have a promise of revitalising and renewal of your general health. Tune into any dreams for answers. They may add just the spark you need to pursue future projects. The New Year will see you gifted with realism and sound judgement in career matters. You are attracted to the area of new sciences now.

Top

PISCES


20 February - 20 March




PISCES [20 February - 20 March]

And lastly a Happy New Year to Pisces readers! 2020 opens on January 1st and 2nd with the Moon in your sign. So this year sees you gifted to sensitivity with all areas of human endeavours and wondering about climate change. You become concerned about the apocalyptic collapse of society, pictured in futuristic films. This does not eventuate. It is more seeing the mental craziness of group mobs that do not check the facts. Your attitude will be one of mindfulness of purpose. So this year you are engaged with a task and a definite aim. Neptune your ruling planet, has been in the sign of Pisces all last year and now moving direct, it will still remain in Pisces right up to December 2020. This planet will work well with Saturn and Pluto, even though they are in the sign of Capricorn. You could find yourself trying to be of help in a constructive way cleaning the planet from different types of pollution. At least you will be concerned with picking up plastic trash and placing it where it can do no harm. The planet Venus enters Pisces on Tuesday 14th . That means send flowers to those that you love!

Top