Welcome to Edgar Winter Online
Monthly Newsletter.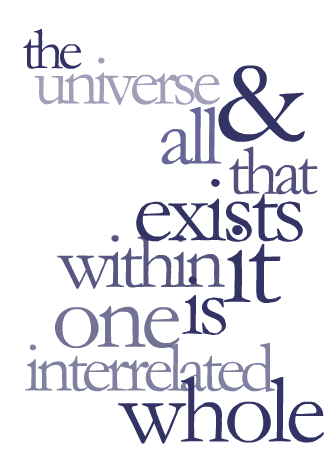 Get Inspired with your own personal reading!


Your Career

Relationships

Positive World Locations
Your special taped astrological reading and forecast . . .
This can be done for you by Edgar Winter to answer those special questions. Edgar prides himself on being ALWAYS AVAILABLE to his clients. This reading includes a confidential tape plus printed material, especially for you, covering all aspects of your situation and status in life. The taped reading is like having a personal visit.
Check out your personal safety areas and get a taped clairvoyant reading session from Edgar including past, present and future situations. Questions all answered as well. Including postage its good insurance at $250.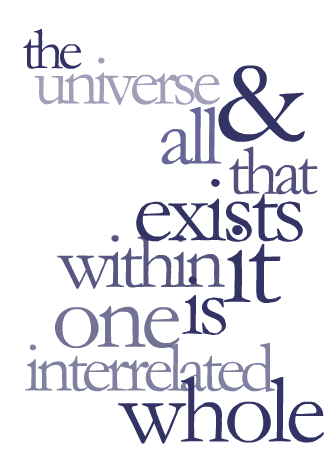 THE NUMBERS ADD UP FOR 2020 IN A PRACTICAL WAY!
2020 is a very special year of perfect vision and accomplishment. The Numerology code for 2020 unveils a brand-new operating manual for the NEXT DECADE. In 2020, the code of peace, 20/20 vision, and responsibility will help you create real results and security all year long.
2020 is a 4 Universal Year in Numerology, because 2+0+2+0 = 4
4 represents order, responsibility, stability, family, home, manifestation, conservation, peace, physical reality, and practical solutions. It is the number of work -- of getting it done. You are being asked in 2020 to be fully invested in creating a foundation for long-lasting success, security, and grounding by building something of value that stands the test of time.
The number 4 CALMS you down, FOCUSES on what matters, and ultimately supports you to BUILD your DREAMS. So, in 2020, you will have additional strength, discipline, and fortitude to work miraculous results for yourself! 2020 will create remarkable opportunities for you to take your foot off the brake and move FORWARD with diligence and courage. With full commitment and conscious engagement, you can open doors to immense success, happiness, and financial flow in your life in 2020.Think of 2020 as the year of ACCOMPLISHMENT -- making your dreams real. But that's just part of the story...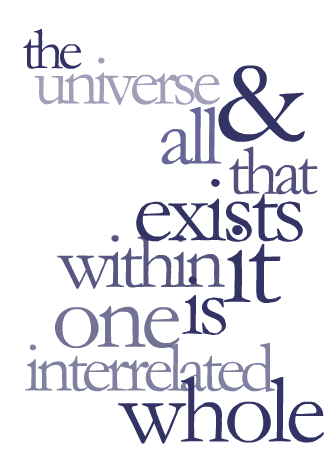 THE TREMENDOUS FORCES OF CHANGE NOW!
ThIs year 2020 is the time period to make major adjustments and changes to close things in your life that are outmoded, outworn and outdated while simultaneously prepare to begin matters in your life that are new, fresher, positive and expansive. After the new Jupiter-Saturn conjunction of December 21, 2020, that's your 'green light' and you are off to the races into the decade of the 2020s! The year 2020 is an excellent time to make new starts in life as the waning previous conjunctions have been coming to an end since the year 2017 and continued through 2018 and 2019.
This synchronisation into this new era which opens with the decade of the 2020s will call upon everyone to meditate and to think about making important changes that will affect careers, business, professional and personal lives for decades to come. The new Saturn-Pluto conjunction ends the previous Saturn-Pluto conjunction that took place in Libra in the year 1982. So what happened to us in 1982!! ( Namely 38 Years ago!) Saturn-Pluto will meet in their new conjunction on January 12, 2020. This synod will last 33 years until another new Saturn-Pluto conjunction takes place in the year 2053.
If Saturn appears in the 29th degree in your chart, it symbolises that you've never learned to take proper responsibility for yourself and that you need to get organised, once and for all. Learn your limitations and accept them. Make plans accordingly. Deal with your ambitions and your frustrations; take real steps to make your plans come to fruition. Patience is something you've always battled with and you've never had a great respect for authority figures, but part of moving on is learning how to deal with both. Practice diligence. Ask for assistance when you need it. Learn how reassuring and comforting a little structure in your life can be. Pay close attention to the health of your knees, skin, bones and teeth.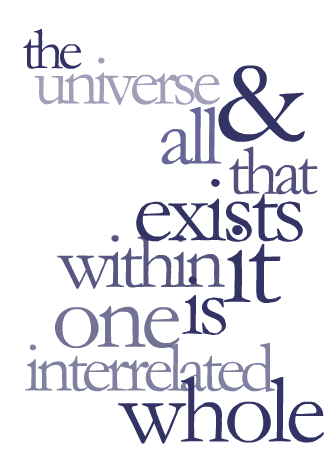 SATURN CHANGING SIGNS MEANS GOOD NUCLEAR ENERGIES!
Just to say weeks ago I read the stars and saw Saturn changing signs into Aquarius!
The anaretic degree is 29 degrees of any sign, the very last degree of a sign. It's seen as a point of crisis energy because of that. In the natal chart, it can show an area where we struggle, either playing up the energy too much or not enough. It can indicate a period where we'll feel a major urge to get things started or finished while we still have the chance before the progression moves into a new sign. In the return chart, it can show an area of contention for the period the return chart is active for and with whatever it rules.
The 29th degree of any sign is considered the anaretic degree. The anaretic degree is accidentally weak at the end of a sign; therefore, it signifies the end of a cycle. This degree represents either getting too much or too little of something. The last degree often describes a desperate situation. The sign that the celestial point or planet occupies represents the area of life that remains unsatisfied. But the planet is readily looking forward to the lessons and cycles promised at its ingress into a new sign. The last degree of any sign holds much karmic significance. It means that you have magic at certain periods of your life. This year will be one of those times when you seem to be tossed completly upside down but then a miracle occurs!
Yes you will never be the same again and you will have learnt major lessons of self survival, compassion and creativity!
Saturn deals with old Greek mythology of "Chronos" the father of time! Funny isn't it that we coined the name "Grandfather Clock" ! CRONUS (Kronos) - Greek Titan God of Time, King of the ...
Aquarius is the sign that is ruled by the Planet Uranus and that is the planet that relates to Uranium and Nuclear Energy! Well this weekend`s newspaper says that it is " time" Australia and the USA got together to build "Nuclear Pods" as modern technology has overcome former fears. It is the answer to the best base load power for producing electricity and no bad emissions either.
First I wish to say that Mars is now passing across Jupiter Saturn and Pluto! Mars refers to the "Military" as well as "War" and so this weekend we have the SMH front page saying " Inside the COVID-19 war rooms it's a case of experts at 10 paces"! Also "Military to patrol hotels in fresh push to restrict spread of virus!" Yes the stars do reflect the current situation!
This next couple of days is so interesting as Venus makes a harmony aspect to Pluto.
Yes it is like Persephone saying to her capturer, Pluto, "Well I guess some good may come out of this after all!"
You will want to know the truth about all sorts of topics, no matter what. Sharing your insights with others while on the road to discovery is very important to you now.
You have wonderful opportunities to heal disharmony.
Beauty and creativity are recognised for their deep power to heal.
Big and small miracles are everywhere.
Pluto's power is being sensitised by Venus, vibrationally uplifted by Jupiter and spiritually lifted to a higher conscious by Neptune ! These are all working in harmony together this weekend and into next week! We are about to get some good news on how to tackle the corona virus! Venus engages Pluto's transformation through LOVE, allowing the beauty of love to dissolve your fears and anxieties. Pluto speaks to enormous change, and as we move through the shifts in play now there can be questions and doubts. Jupiter's graceful connection to Venus rekindles HOPE. You allow HAPPINESS to dissolve any disturbance you feel.
STARS FOR APRIL 2020


LIBRA

TAURUS


SCORPIO

GEMINI


SAGITTARIUS

CANCER


CAPRICORN

LEO


AQUARIUS

VIRGO


PISCES





Top

STARS FOR APRIL 2020


APRIL 2020 STAR PATTERNS!




ARIES [March 21 - 20 April]

You have charisma and star quality. In technical language, Venus goes "out of bounds" from the 3rd of April to the end of the month. In astrology this describes both your financial and love life this month. It means simply you need to go outside your normal boundaries, socially and financially. Perhaps the money people in your life are also venturing into the unknown as well, considering the crisis in the economic world!

Top

TAURUS


21 April - 21 May




TAURUS ( 21 APRIL- 21 MAY )

You are in a strong period of personal independence and can have things your own way. You will be wise to be respectful of others, even if you do go about doing things your own way. One of these days you must realise that it is really possible to jump out of old trenches and walk along new fields into new pathways. This is a good month for getting the body into the shape you want. A family connection has news of a good career opportunity or advice for you, probably around the end of the month.

Top

GEMINI


22 May - 22 June




GEMINI 22 MAY -22 JUNE

There will be a long term process of testing and change in your philosophical, religious and theological beliefs. Over time much of what you believe will get modified, some old ideas and communications will get discarded. This is going to be a good thing for you and has powerful implications as to how you live your life and how you feel about things. Overall energy seems abundant this month as your health is excellent. Any pre existing conditions seem to be in abeyance now.

Top

CANCER


23 June - 22 July




CANCER 23 JUNE - 22 JULY

On the 19th the position of the Sun moves into a more conservative Taurus configuration, however, as the planet Uranus well and truly into the sign of Taurus finances are still unstable. Recent events, with the Corona Virus, makes this more so! That planet Uranus is highly stimulated this month so it is a good time to take on loans at cheap interest rates, depending on what you may need.

Top

LEO


23 July- 22 August




LEO (July 23 – 22 August )

Because Jupiter and Pluto are travelling together all this month, a move or fortunate sale, or purchase of a home, could happen. Many planets moving by transit through the sign of Capricorn makes for huge dramas with families who have difficulty with their children. In fact, in general terms this Corona Virus will mean that most Leo's will have more drama in their lives to look after their family members. However, mostly Leo's have the gift of organisational skills so they should do well in rearranging family affairs.

Top

VIRGO


23 August - 23 September




VIRGO (23 August – 22 September)

There are interesting things that continue to happen in your financial life this month. This can be put down to the planet Venus being in a more powerful position in your chart. This can bring pay rises, official and unofficial, through the financial favours of government authorities or parent figures. Earnings can come from your good career reputation. Because the planet Venus will go "out of bounds" from early April this means, in financial matters, usually no answers can be found within your normal circles and you need to look further afield.

Top

LIBRA


24 September - 23 October




LIBRA [23 September - 22 October]

Your health is still a major concern until the last week of the month. After that date, say around the 20th, you should see dramatic improvements. In the meantime, as always, make sure to get enough rest and schedule in your health treatments such as massage, reflexology, shiatsu, and acupuncture. These are the therapies that boost your energy. With Mars spending a month in your sector of fun and romantic opportunities we might find a joyful experience in some unusual places.

Top

SCORPIO


24 October - 22 November




SCORPIO [23 October - 22 November]

This is going to be one of your strange months for the year and may in fact take you back twenty nine years of so into your past! If you are old enough to review this past, because Saturn moves into a stressful alignment with Scorpio from the 23rd you will have to watch your health energy. This particularly applies to those of you born early in the sign of Scorpio, namely October 23rd to 25th although those born up to the 31st may also experience unexpected financial concerns.

Top

SAGITTARIUS


23 November - 21 December




SAGITTARIUS (23 November – 21 December)

Several planets, lining up in the sign of Capricorn, travel together all month, and especially Jupiter and Pluto. These two planets may even give you a supernatural experience, or vivid dreams. Also, be aware to avoid the tendency to magnify little things into a big crisis! Even if you are already employed there are opportunities for second jobs and also overtime. Expansion of the work force will be a feature of the next few months.

Top

CAPRICORN


22 December - 20 January




CAPRICORN [23 December - 19 January].

Saturn is now moving in your chart to check out your financial affairs and now that Mars has also moved in both will spend a month going through your fiscal matters. If you are a investor in shares you will need to consider well thought out speculations that can work for you, however gambling should be avoided. You will have opportunities to either borrow money or pay down debts, depending on your needs. From mid month the energies indicate that you should let go of Capricorn seriousness.

Top

AQUARIUS


21 January - 19 February




AQUARIUS [20 January - 19 February]

The planet Mars entered your sign on March 31st and he now will remain there all this month. This will bring more discipline and more independence. It can bring out the usual trait in you, which means stubbornly sticking to your goals! Also, you are going to have courage and you will not be likely to back away from controversy and conflict. Intellectual abilities are stronger than usual and it can bring you into the field of teachers, writers and marketing associates.

Top

PISCES


20 February - 20 March




PISCES [20 February - 20 March]

The focus now for you this month should be more on the home, family and your emotional wellness. There are happy career developments going on in your life. Perhaps it is the time to enhance any infrastructure for future career success. Good also to get things right at home, with the family, that means emotionally, and the career will take care of itself in due course. This is a wonderful month for redecorating the home or buying objects of beauty.

Top