Welcome to Edgar Winter Online
Monthly Newsletter.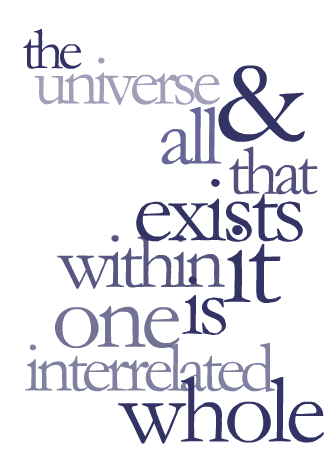 Get Inspired with your own personal reading!


Your Career

Relationships

Positive World Locations
Your special taped astrological reading and forecast . . .
This can be done for you by Edgar Winter to answer those special questions. Edgar prides himself on being ALWAYS AVAILABLE to his clients. This reading includes a confidential tape plus printed material, especially for you, covering all aspects of your situation and status in life. The taped reading is like having a personal visit.
Check out your personal safety areas and get a taped clairvoyant reading session from Edgar including past, present and future situations. Questions all answered as well. Including postage its good insurance at $250.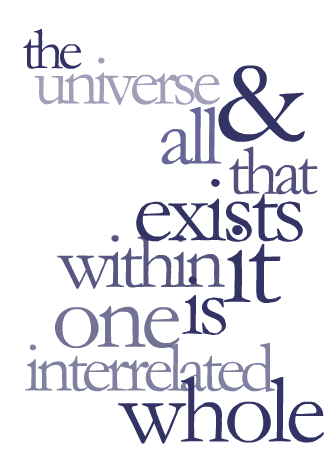 EXPECT THE USUAL EARTHQUAKES! BOMBINGS! KNIVES AND STABBINGS!
MARS INTO ARIES NOW AND HAS A FUED AGAINST AUTHORITIES!
" A massive explosion has shaken Lebanon's capital of Beirut, killing more than 25 people, injuring thousands of others and causing widespread damage. There have been reports of damaged buildings at least 10 kilometres from the blast. The afternoon blast saw homes and offices destroyed around the city's port area - where the explosion occurred - as thick smoke billowed after a large white cloud and shock wave erupted at the site, shattering windows across the city. Lebanon's Health Minister Hamad Hasan said more than 25 people had been killed and 2,500 injured in the incident."
This is right on the first of the MARS aspects to the three planets in Capricorn - first is Jupiter 4/5th August , then Mars hits Pluto on 14th August and finally Mars hits Saturn on 24th Aug.
This is MOST LIKELY the first manifestation in Mars-Jupiter square, what can we except when Mars squares off PLUTO in ten days ?
A few Astrologers are following the Mars/ Aries stressful squares to Capricorn, and if this is the first sign then we are in for quite an explosive, dramatic and scary period in August !!
There have been very potent Eclipses recently!
Like a regular full moon only stronger, a lunar eclipse brings your home, family, and intimate relationships into sharper focus. Opposing forces such as work versus home, or what you need versus what you want, create inner tension and external pressures. This can lead to conflict and crises that drain your energy. Opposing planetary energies may bring Earthquakes'! These are likely for China, Japan, New Guinea , the Pacific Islands and New Zealand. Generally affecting what is known as the "Ring of Fire"!
The lunar qualities of emotions and instincts reach their peak at a lunar eclipse. A lunar eclipse represents a resetting of your emotions, clearing away the emotional baggage of the previous six months.
The last Lunar July Eclipse went across Etheopia, Yemen, Pakistan, Nepal, China and the hotly contested area of the South China Sea so we can expect the eathquakes and flooding to continue through these areas or some dramatic events!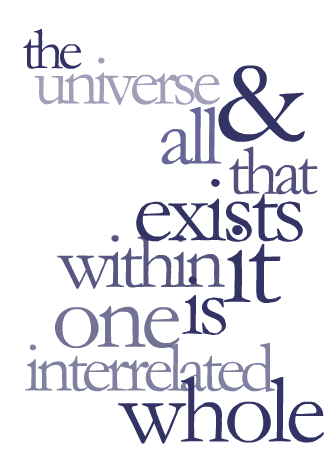 Its your August news update!
Here is your August update!
Various signs are pointing to the need for prudent preparation for the next decade, now less than two solar years away. A few analysts muse about the 2020s do so without the benefit of planetary transits and Mundane Astrology; so all they are doing is guessing in the dark.
However, those of us who can read and use a planetary ephemeris know that we are on the verge of the opening of what is the true start of the 21st century.
In the 10 years from the Great Recession that began in 2008, we have experienced a decade of economic dysfunction, that has been defined by slow growth and unequal distribution of wealth.
During the Twenty-Tens this led to domestic political tensions and deeper global frictions.
What is happening in 2020 is that more nations are becoming be focused on their own internal problems, and those problems have been creating troubles abroad. The world we see today is angry and tense as a result of delayed progress and broken futures.
The planetary transits of the 2020s analyzed for many years confirms a forecast on global cooling with climate change due to the Sun's Grand Minimum lasting into the early 2050s. The Sun's reduced radiance also means less sunlight because of increased cloud cover.
We entered a new Saturn-led era in 2017 which will see the spread of 'want,' 'loss' and 'safety' amid Saturn's heavy, dense and morose rays. The effects on the Earth's inhabitants will be significant and few are ready for the consequences.
The greatest and strangest event coming in 2025 is the conjunction of Saturn with Neptune at Zero Degrees! This event will be like the second coming! OK I may exaggerate, this but Saturn is the wisdom of the masters and Neptune rules the Gods of Religion. Also it could just mean the time has come "The Walrus Said", to do a complete overhaul of how the planet is going to look after the growing numbers of aged and the servicing of home care institutions.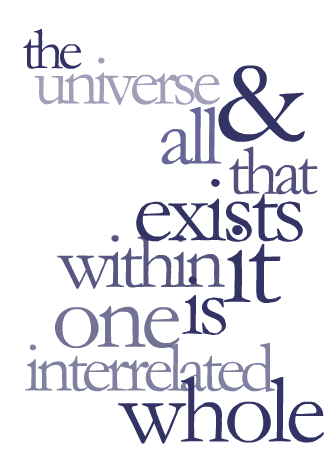 Mars "The God of War, Bombing, Knives and Guns" is now in full gear!
Yes we have just heard of the massive bomb blast in Beirut , Lebanon!
A fellow local brilliant Astrologer has said of this time and this Mars energy now with us for the next 6 months:-
"After his meeting with Chiron 2 weeks ago, the Sacred Warrior Mars moves closer towards his appointed meeting with the Black Moon Lilith in Aries in August. Ongoing and important Mars/Aries activations will continue throughout the remainder of 2020.
Mars is not an easy energy. His inclination is towards competition, conflict and battle. He can be a downright bully and warmonger. For many of us who are more inclined towards love, co-operation and harmony, or have been on the receiving end of unhealthy Mars expressions, it can be an energy we'd rather reject and avoid.
But denying our inner Mars/Aries energy can keep us trapped in fear and feeling like a victim...... tired, uninspired, depressed and overwhelmed. A healthy relationship with our natural Mars energy brings us to life, energises us with courage, purpose and renewed vitality to step boldly into the New.
With many planets now Retrograde and the planets in Aries making challenging squares to the big Capricorn energies, it feels as if life is at an oppressive standstill. How does Mars feel when he experiences constraints? Thwarted! Frustrated! But the wise Sacred Warrior uses such a time to face his fears, heal old wounds, prepare, hone his skills, clean his weapons and align with the Light.
Mars and Aries are an important part of the unfolding Shifts of 2020. Mars is energised now to ignite a new fire of passion within us that can take us forward, birthing the New, feeling truly alive and purposeful.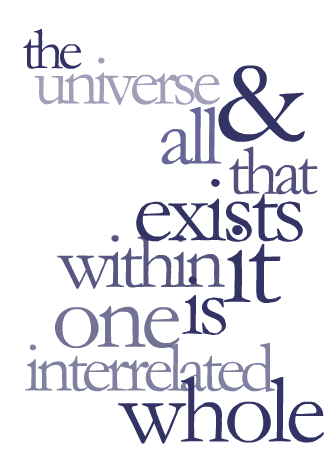 Hello again to all my weekly survivors err subscribers!
Saturn is in its own sign Capricorn from Dec. 2017 to Dec. 2020. Saturn represents the status quo, the government plus borders and boundaries. Like a sneak preview, Saturn slipped into the next sign Aquarius in March this year, then returned to Capricorn three weeks ago. In mid Dec. Saturn will move into Aquarius again, this time to stay until 2023. This heralds a huge change! Aquarius is revolutionary! The last time Saturn was in Aquarius, the Cold War ended, the Soviet Union broke up, Russia elected its first democratically elected president and South Africa repealed Apartheid. (1991-1993). Change and innovation are coming! All this also now points to Victoria , being under the stars of the Cancer Astro sign! Yes we may yet see this disaster for the State of Victoria, in Australia, for the next 5 Months, till Saturn moves into the sign of Aquarius , the Virus War might end but Victoria could have a democratically newly elected Premier!!
Aquarius is the humanitarian sign of the zodiac and when it's fully lit up by the glow of the Moon, we will all seek ventures that call for us to be more in sync with the modern rhythms of society and perhaps to embrace even Nuclear Energy! Uranus seeks social change and justice, and is the modern ruler of Aquarius! During this transit of Uranus, now in Taurus, this planet will square the 11 degrees Aquarius full moon! This means it will be important to take action around transforming our views and scope of information! Open yourself to learning new things ( not to fear Covid19) and new causes to believe in!
For those who thrive on change, this moon can seem electric.
That's not all. This full moon will play out in the U.S. and the world in terms of sudden and unexpected — if not explosive — events!. It concerns with finances, unstable political situations, and even news concerning women! In the U.S. President Donald Trump's chart, this full moon shows revelations, or situations that will become revealed as it 'sets off' his current transit of Uranus square his natal Pluto! Pluto also deals with power struggles, bullying tactics, sex, and money...dear Donald has full distinctions and diplomas in all these! LOL! This full Moon is opposite his Natal Pluto in Leo so you may see something 'dramatic' from him during this week ahead!
This full moon from the Sun in Leo to the Moon in Aquarius, is a " Sturgeon Moon" ! According to the Old Farmer's Almanac, Sturgeon fish used to be most readily caught during this time of year, earning the name of Sturgeon Moon. And, as with all Full Moons, this is a time of release and culmination. Keywords for this Aquarius Full Moon are: freedom, rebellion, humanitarianism, individuality, friendship, community and ideals. We might also feel as if our professional and personal life are at odds at the moment, and we are pushed to make some serious decisions. Some of us may feel a little gloomy, negative or even depressed at the state of things, and it's up to us to try and shift habitual patterns of thinking.
Let's focus, instead, on what we can still be grateful for.
STARS FOR AUGUST 2020


LIBRA

TAURUS


SCORPIO

GEMINI


SAGITTARIUS

CANCER


CAPRICORN

LEO


AQUARIUS

VIRGO


PISCES





Top

STARS FOR AUGUST 2020


AUGUST 2020 STAR PATTERNS!




ARIES [March 21 - 20 April]

August starts with 40% of the planets still retrograde! The good news is that since late July it is getting for you, a time to enjoy life. If it is at all possible it is a good time to take a holiday. Covid 19 permitting! Although health is improving with four planets in stressful alignment with you, you still need a correct diet and a good massage to relax tight muscles. Family support seems a bit stronger than usual. You will spend more on the home and the family.

Top

TAURUS


21 April - 21 May




TAURUS ( 21 APRIL- 21 MAY )

Uranus is now in your sign and we have discussed a couple of points about this before. The important thing is to make sure that you avoid dare-devil stunts, which can be dangerous. This energy field shows you a continuous refinement of yourself, your self concepts and the image that you show now. Your personal evolution is speeding up! No sooner than do you settle on one image, then a new and better idea will come to you. So keep on upgrading your image, the way others upgrade their software!

Top

GEMINI


22 May - 22 June




GEMINI 22 MAY -22 JUNE

The sector of your chart that has strong vibes is with home, family and emotional issues. All these issues will be at their strongest for the remainder of the year. Although, career is paramount, it is good to shift attention to the home, family and emotional wellness. Venus has been in your excellent communication sign since April and will still be there until the 7th August. Venus will now move into your financial sector, a positive transit, and you should need financial guidance which may come in dreams, hunches or even through astrologers!

Top

CANCER


23 June - 22 July




CANCER 23 JUNE - 22 JULY

The planet Venus moves into the sign of Cancer on 7th August and stays there for the rest of the month. This means your personal appearance becomes VIP and so wisely spend money on your sense of style and fashion. This month is good therefore for your personal attractiveness. You are still in the midst of your yearly financial peak until the end of the month. If there is a financial conflict it will probably be between yourself and your partner. There should be some financial benefit from parents, or parent figures, in your life that are supportive of your financial goals.

Top

LEO


23 July- 22 August




LEO (July 23 – 22 August )

The astrological signs for your health are excellent this month. There is only one long term planet in a stressful alignment, however the short term planets are moving in your favour. During August the Sun is in your sign until the 22nd. And so most of August brings good self esteem and self confidence. You should have the feelings of charisma and star-quality! The planet Mercury also moves into your sign on the 6th August, signalling financial wind falls. You should note that it would be wise to spend money on yourself!

Top

VIRGO


23 August - 23 September




VIRGO (23 August – 22 September)

For the next six months Virgo's may reach their full potential! Under the backwards-and-forwards transit of Aries they may be able to communicate their knowledge in such a way that others can understand it. Some Virgo's need to develop greater verbal skills but many make good teachers, health specialists, nurses and communicators. Virgo's will probably not respect their superiors over the next six months who are not their intellectual equal. This next six months under the transit of Mars and Aries, Virgo's should indulge in much more self promotion!

Top

LIBRA


24 September - 23 October




LIBRA [23 September - 22 October]

Health is slightly improved compared with the past six months. You generally need to keep attention focused on not burning candles at both ends, as four major planets are still in stressful alignment with you. Because half the planets are moving retrograde, the pace of life is slow. There are still some repairs that could be needed in the home. Under an eclipse three planets are side-swiped, namely Mercury, Mars and Jupiter. The impact on Mars indicates a testing of a current love relationship. The impact on Mercury and Jupiter suggests the need to avoid unnecessary travel during this period.

Top

SCORPIO


24 October - 22 November




SCORPIO [23 October - 22 November]

Scorpio's will feel the symbol sign of the Scorpio, which is the Phoenix. Under the Mars in Aries transit to the end of this year the Scorpio character will feel the mythology of a bird that could re-create and reproduce itself! It did so in the most intriguing way. It would seek a fire, usually in a religious temple, fly into it, consume itself in the flames, and then emerge as a new bird! Since Mars is now in transit to the end of the year through the Fire sign of Aries, Scorpio's should feel the beginnings of their most profound transformation.

Top

SAGITTARIUS


23 November - 21 December




SAGITTARIUS (23 November – 21 December)

Mid month your sector of career becomes high focus in your life! One part of your life sees foreign lands calling to you, and if you were able to travel overseas, which now seems highly unlikely, you would love to go on a trip to focus on your education. However, career related travel seems to be now a far off future dream! So the good news is that by being stuck around your local area or state, your love life should be much better this month. As Mercury involves your love vibe, it is speedily moving forward. Mercury is going to introduce you to romantic opportunities in foreign lands and with foreigners.

Top

CAPRICORN


22 December - 20 January




CAPRICORN [23 December - 19 January].

Your charting clearly indicates it is time to de-clutter in your life. Have a long careful look around your home, office and locality, and consider eliminating unwanted materials and goods as a prelude to complete renewal. So go through your possessions and get rid of anything that you do not want or use. Sell it or give it to Charity! Perhaps even consider using a meditation to remove mental and emotional patterns that are no longer useful. Again, this is a good month for paying down any debt and doing some tax planning.

Top

AQUARIUS


21 January - 19 February




AQUARIUS [20 January - 19 February]

The first week in August may see some confusion or conflict with your beloved one! However it is only a short term problem and passes quickly. The social sector of your chart is very strong so this month ahead you are to balance your interests and desires with those of others. Of course you are still very independent, but you have to take others into consideration. Life is about fun, games and entertainment until the end of August and you are attracted to people who have good social graces, manners and show you a good time.

Top

PISCES


20 February - 20 March




PISCES [20 February - 20 March]

Your year ahead still look prosperous. Your financial planet, Mars, will spend more than six months its usual transit in your money sector. The planet Uranus has moved into your third sector and that was last March, and will still be there for another seven years. This signals major changes in your intellectual life and that which you read. Books and magazines, relating to Science, Technology, Astronomy and Astrology all become more appealing. Many Pisces may be involved in the creative arts, and the extra eclipses this year show major changes in your creative life.

Top