Welcome to Edgar Winter Online
Monthly Newsletter.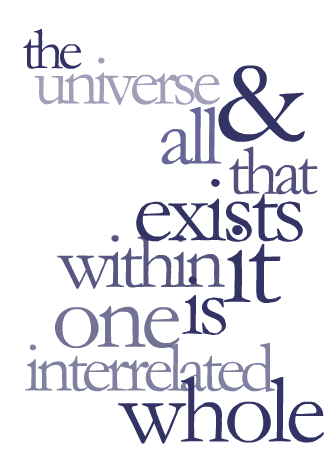 Get Inspired with your own personal reading!


Your Career

Relationships

Positive World Locations
Your special taped astrological reading and forecast . . .
This can be done for you by Edgar Winter to answer those special questions. Edgar prides himself on being ALWAYS AVAILABLE to his clients. This reading includes a confidential tape plus printed material, especially for you, covering all aspects of your situation and status in life. The taped reading is like having a personal visit.
Check out your personal safety areas and get a taped clairvoyant reading session from Edgar including past, present and future situations. Questions all answered as well. Including postage its good insurance at $250.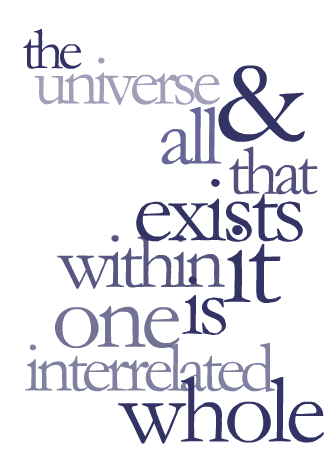 THE NUMBERS ADD UP FOR 2020 IN A PRACTICAL WAY!
2020 is a very special year of perfect vision and accomplishment. The Numerology code for 2020 unveils a brand-new operating manual for the NEXT DECADE. In 2020, the code of peace, 20/20 vision, and responsibility will help you create real results and security all year long.
2020 is a 4 Universal Year in Numerology, because 2+0+2+0 = 4
4 represents order, responsibility, stability, family, home, manifestation, conservation, peace, physical reality, and practical solutions. It is the number of work -- of getting it done. You are being asked in 2020 to be fully invested in creating a foundation for long-lasting success, security, and grounding by building something of value that stands the test of time.
The number 4 CALMS you down, FOCUSES on what matters, and ultimately supports you to BUILD your DREAMS. So, in 2020, you will have additional strength, discipline, and fortitude to work miraculous results for yourself! 2020 will create remarkable opportunities for you to take your foot off the brake and move FORWARD with diligence and courage. With full commitment and conscious engagement, you can open doors to immense success, happiness, and financial flow in your life in 2020.Think of 2020 as the year of ACCOMPLISHMENT -- making your dreams real. But that's just part of the story...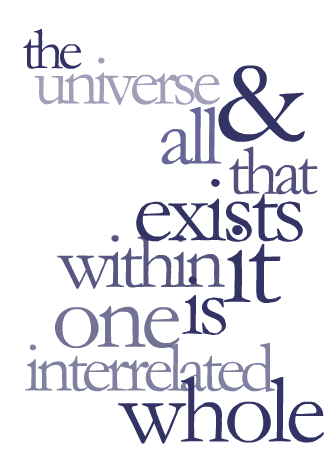 SATURN CHANGING SIGNS MEANS GOOD NUCLEAR ENERGIES!
Just to say weeks ago I read the stars and saw Saturn changing signs into Aquarius!
The anaretic degree is 29 degrees of any sign, the very last degree of a sign. It's seen as a point of crisis energy because of that. In the natal chart, it can show an area where we struggle, either playing up the energy too much or not enough. It can indicate a period where we'll feel a major urge to get things started or finished while we still have the chance before the progression moves into a new sign. In the return chart, it can show an area of contention for the period the return chart is active for and with whatever it rules.
The 29th degree of any sign is considered the anaretic degree. The anaretic degree is accidentally weak at the end of a sign; therefore, it signifies the end of a cycle. This degree represents either getting too much or too little of something. The last degree often describes a desperate situation. The sign that the celestial point or planet occupies represents the area of life that remains unsatisfied. But the planet is readily looking forward to the lessons and cycles promised at its ingress into a new sign. The last degree of any sign holds much karmic significance. It means that you have magic at certain periods of your life. This year will be one of those times when you seem to be tossed completly upside down but then a miracle occurs!
Yes you will never be the same again and you will have learnt major lessons of self survival, compassion and creativity!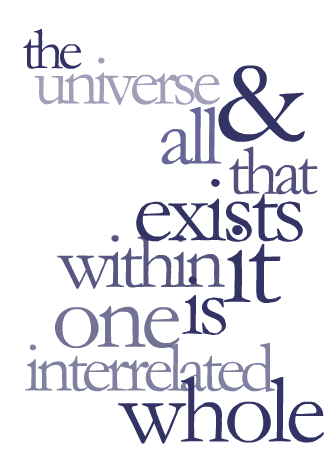 This is a Merry Month of May 2020!
Well here we all are in the Merry Month of May! Many events are coming to us from the star patterns.
First we have Venus playing with Neptune in a dance of breathless romance , next is the Super Full Moon in Scorpio on the 7th May, and then 3 Planets turn retrograde!
Saturn is the first to reverse on 11th May followed by Venus and Jupiter, both on 14th ! Then Mars changes sign from Aquarius into Pisces also on 14th so you can expect that your lives will be changing in more than one way or another. Now with planets going in retrograde motion we usually have a time when we do 'repairs, renovate or rethink' our motivations and goals. So things that have been put off now are attended to!
The Venus/Neptune energies say to really good care of yourself and build your immune system, in our Southern Hemisphere, over this 'winter's flu season, as Venus stresses out with Neptune. That later Planet rules all Virus`s. It is the time when you need to protect yourself against dishonest dealings and internet scams. Not a good time to make 'tinder; dates!
This period is from May to July 2020. Venus now moving thru Gemini deals with our lungs , shoulders, neck and arms, whilst Neptune moving thru Pisces is our fluid balance, and the need to be aware of pneumonia. Neptune rules lethargy and tiredness so get in those extra Cat Naps! You may be subject to deception or treachery from others this also applies to nations trading with each other!The good stuff is your garden and flowers. Being grounded is just so good now so plant your feet safely on mother earth somewhere with bare feet for just 10-15 minutes!The Scorpio full moon on Thursday, May 7, 2020, is the first positive moon phase for six weeks. Full moon May 2020 has a spiritual, healing and compassionate influence because of Mercury has a very good aspect with the spiritual side of Neptune. The May 2020 full moon will make people generally more sympathetic and understanding. It will make you more sensitive but also better able to understand your conflicting emotions. Importantly, it will then help you envisage a brighter future once the loss and suffering from the covid 19 Virus begins to subside.
Coronavirus Patient Zero.......On December 1, 2019 when Covid-19 was first diagnosed, the Sun was conjunct a fixed Star Antares in the Heart of the Scorpion which causes fevers and sickness. Prior to that the New Moon was directly linked to Mars opposite Uranus, one of the most disruptive influences in astrology. It was also conjunct another fixed Star 'Acrab' in the Head of the Scorpion which causes pestilence, and contagious diseases. The Lunar Eclipse in July 2019 was conjunct another fixed Star' Pollux' which is connected with extreme sickness, diseases, fevers, and poisoning.
Your intuitive abilities will be an asset in all of your communications. Relationships will benefit from this spiritual and compassionate influence. Your words become soothing and can actually be healing to others. Your hands can also be healing so this is a great full moon for massages. Also this is a good full moon for creative pursuits like literature, poetry, drama, singing, art, design, and fashion. It is also good for relaxation, movies, yoga, astrology, tarot, lucid dreaming, and meditation.
The May 2020 Planetary Retrograde! All the planets in the Solar system move around the Sun as also the Earth. ... Hence the planets appear to stop, go backward referred to as retrograde, stop again and go forward called as Direct motion. When the planets are in retrograde it is best to avoid new ventures and stick to routine jobs.
Known as the master planet of karma, Saturn's annual retrogradations invite us to reflect on duties and responsibilities; the rigidity of thought; how you deal with loss, depression and difficult times; self-imposed limits (both healthy and restrictive); and the restructuring of long-term objectives. This Planet begins its retrograde process on May 11th and then goes direct again end of Sept. 2020.
On May 13, Venus will begin to retrograde in Gemini, a process that will culminate on June 25, when it begins its direct phase in the sign of the twins.
Retrograde Venus in Gemini can create some confusion in the interaction with loved ones and people from the immediate surroundings; In addition to generating interference, in the process of promoting your ideas. It is possible to take advantage of Venus's retrogradation in Gemini to question yourself about a new, relationship, career or vocation; investment for education, travel and new experiences; and design strategies. Do not forget that Venus retrograde in Gemini in its May contact with Neptune, is able to bring to light the secrets of political figures, Multi- Billionaires and Governments of countries that are hiding information from their citizens.
On May 14, Jupiter will begin its annual retrogradation, this time under the influence of Capricorn, a sign in which it will begin its direct phase, on September 12. When Jupiter matches the degree of travel with Pluto there will be much said about the mining industry. Capricorn deals with large corporations especially, the mining industry. Australia is in a grand recovery program led by both mining and mineral industries, which helps its economic recovery. Jupiter retrograde in Capricorn reminds us to explore what your goals (personal and professional) are in the long term, and the obstacles that overlap them, from your point of view; the path to personal fulfilment; the preparation to assume key positions or positions of high responsibility; the academic plans; and international expansion.
Jupiter is heading backwards (retrograde) over the next 2 months to join up again with Pluto in the sign of Capricorn. This is an important time to repair your skin, knees, bones and teeth.
Well that is your introduction into the Stars for May 2020! The strange relationship of Venus to Neptune, the Full super intense Moon in Scorpio and the mid month retrograding of several planets! Indeed a very exciting and secret revealing Month of May 2020!
One thing is for certain , economic repairs will come back and Australia still has the best resources to recover faster than most countries.
STARS FOR MAY 2020


LIBRA

TAURUS


SCORPIO

GEMINI


SAGITTARIUS

CANCER


CAPRICORN

LEO


AQUARIUS

VIRGO


PISCES





Top

STARS FOR MAY 2020


THE MAY 2020 STAR PATTERNS!




ARIES [March 21 - 20 April]

Several planets turn retrograde this month of May. So that after the 16th there will be 40% of the planets moving backwards. That means the pace of life slows down a little, also in world economics it probably means the Global economy has reached rock bottom! The retrograde of the planet Venus is the most significant, as this is a rare retrograde. It happens once every two years, and this time it begins on May 14th. The planet Venus deals with income and security and the need for you to take stock of your financial life.

Top

TAURUS


21 April - 21 May




TAURUS ( 21 APRIL- 21 MAY )

The quality most needed for you this month is flexibility. I would like to remind you of your strongest virtues, such as endurance, loyalty, patience, stability and a harmonious disposition. Other signs that give you overall compatibility are Virgo and Capricorn. Now, as you have recently been aware, there have been many planets in the sign of Capricorn this year. The sign most helpful to your career is Aquarius. And both Mars and Saturn have just moved across from the compatibility sign of Capricorn into Aquarius.

Top

GEMINI


22 May - 22 June




GEMINI 22 MAY -22 JUNE

Planetary retrograde activity increases this month and a high percentage will be moving backwards from the 14th to the end of the Month. Pluto, which is focusing on your health and work went retrograde last month in April, and will be retrograde for several more months. This means that you have to be more careful in your financial matters and due diligence if necessary.

Top

CANCER


23 June - 22 July




CANCER 23 JUNE - 22 JULY

The planet Venus remains "out of bounds" this month and has been as such since early April. This means family members, or a parent figure, are outside their normal spheres. Perhaps this is also true of friends. It seems as though everybody has no solutions, in the usual places, and they must look elsewhere. Then the big surprise for you is that Mercury also goes "out of bounds" from the 17th on wards! This indicates that your intellectual tastes are outside your norm. Perhaps you swap to another type of newspaper or reading material

Top

LEO


23 July- 22 August




LEO (July 23 – 22 August )

It is highly unusual for any planet to go "out of bounds" but this month with Venus in such a state, your career may take you outside your normal sphere. Perhaps your career responsibilities are stretching you outside your normal limits. There is a similar situation in your finance sector as Mercury also goes "out of bounds" from May 17th onwards. You may find you have to go outside the normal places for your financial solutions.

Top

VIRGO


23 August - 23 September




VIRGO (23 August – 22 September)

The planetary movements are still forward, however towards the end of the month Pluto will start to move backwards. Take the time to make sure that under this Pluto influence others have received your message, the way you intended, and that you have received their message correctly. Now Jupiter and Pluto are still travelling together this month and this shows any attention to communication equipment is still very good for you. It is a good transit for teachers, writers, marketing and PR people.

Top

LIBRA


24 September - 23 October




LIBRA [23 September - 22 October]

In spite of Pluto's retrograde, which means it is in a reverse mode, there is a little prosperity still happening. This financial planetary energy will be retrograde for many more months, and that means the economy of various countries, after grinding to a halt, begins to slowly come back to life. Having for the last few years being conservative and probably have built up savings and investments, but now it still is the time to be even more conservative.

Top

SCORPIO


24 October - 22 November




SCORPIO [23 October - 22 November]

This is still a most interesting month for you, as the planet Venus went "out of bounds" mid April, and it will remain so all this month! This means you are way outside your normal sphere in both love and spiritual life. Perhaps singles are dating more exotic people than normal! It does mean that it is acceptable to explore different spiritual systems and health practices, that are outside the norm.

Top

SAGITTARIUS


23 November - 21 December




SAGITTARIUS (23 November – 21 December)

Your financial planet Saturn, will start to retrograde mid month and will remain there for many months. Now, although this will not stop earnings, it means you will see things slowing down a little. It is important that you are diligent before making important investments or purchases. The planet Saturn is well known as "old Father Time", and so this means you are to take a wait-and-see attitude to your finances. It well may be that you are meeting new people, in particular, foreign ones. You are interested in specialised health professionals.

Top

CAPRICORN


22 December - 20 January




CAPRICORN [23 December - 19 January].

Because the planet Venus has been "out of bounds" since early April, and still will remain so, for this entire month, therefore in career matters you should be venturing outside your normal sphere. Even your children, parents and other authority figures, also seem outside their normal boundaries. Of course that is true these days with the Police doing their work on border-security rather than extra activities chasing criminals! Now, also Mercury will be "out of bounds" from mid month. So that means your communication skills are going outside your normal boundaries.

Top

AQUARIUS


21 January - 19 February




AQUARIUS [20 January - 19 February]

The planet Mars has been in your sign, but will leave it, mid month. This means that your personal interests are still very important but it is good now to cultivate your social skills. Any finances may come from your communication skills as it favours writing, teaching, sales and marketing. It also favours the good use of the media and internet skills. As everyone is having extended use of internet times be wary of all sorts of scammers, who prey on those using the internet!

Top

PISCES


20 February - 20 March




PISCES [20 February - 20 March]

Your health needs need more watching, after the 20th, but there is nothing serious afoot – only a natural period of lower energy. Remember this is the nature of things with energy waxing and waning! Make sure to get enough rest until the 20th your health is enhanced by neck and throat massage, after that then arm and shoulder massage will be beneficial. Remember that you need fresh air and breathing exercises.

Top