Welcome to Edgar Winter Online
Monthly Newsletter.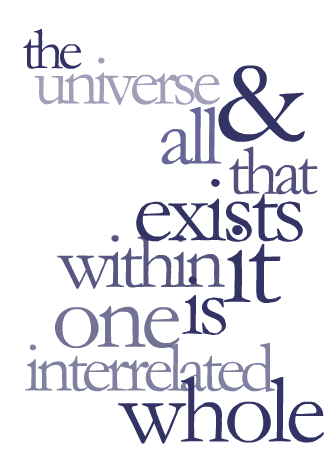 Get Inspired with your own personal reading!


Your Career

Relationships

Positive World Locations
Your special taped astrological reading and forecast . . .
This can be done for you by Edgar Winter to answer those special questions. Edgar prides himself on being ALWAYS AVAILABLE to his clients. This reading includes a confidential tape plus printed material, especially for you, covering all aspects of your situation and status in life. The taped reading is like having a personal visit.
Check out your personal safety areas and get a taped clairvoyant reading session from Edgar including past, present and future situations. Questions all answered as well. Including postage its good insurance at $250.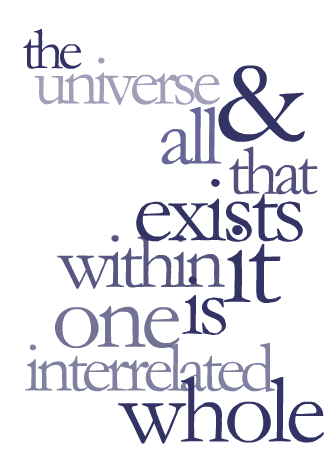 MARS IS ON A MISSION!
Mars is on a mission while travelling through its own sign of Aries.
Mars is activating the Sacred Masculine within us.
We've experienced the aggressive expression of Mars here on Earth for many centuries…
Now the time has come to understand the results on humanity of that competition and aggression - and create a new evolutionary path by turning energy into joyful passion.
MARS IS GIVING SEPARATION ENERGIES NOW UNTIL THE END OF THIS YEAR!
Watch for any emotional triggers and hold your reactions in check. Instead, be firm and strong.
Since Jupiter's energy is so expansively positive, you want to use the fire of Mars energy wisely, so you don't burn the candle at both ends.
Moderate your energy resources so you don't run out of steam.
Guard against impulsiveness – by being crystal clear of your intentions.
We are in the midst of an evolutionary leap!
Mars is now activating the distinction between intelligent issues or victim positions!
Good or bad authority issues! Democracy or dictatorship!
The fight between Capitalism and Socialism!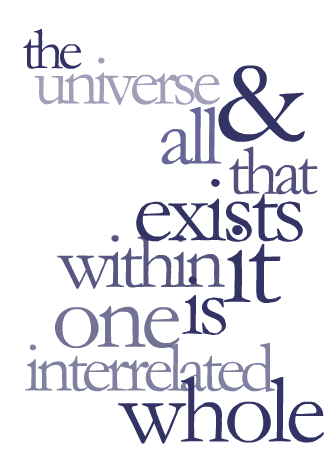 The Goddess Black Moon AKA Lilith!
Another phenomenon of this time period in the Stars is the Black Moon Lilith, who entered the sign of Aries on January 27th and left that sign on October 21st 2020!
It has now begun its transit into Taurus!
Well this "Black Moon Lilith" (also has the same initials, by coincidence of "BLM" ,) was in mythology , around in the Babylonian demonology.... where the winged spirits preyed on pregnant women and infants! ( We saw that in Melbourne under the Covid19 Virus lockdown!)
The trial for all of us now under the transit of Lilith in Taurus has to do with sensuality and money. Lilith in Taurus can give a great eagerness to have, or accumulate, whatever you see. On the other hand, it can also make you decide to give up all possessions. In some cases it indicates a very stubborn person. If it influences in an extreme way, (as when in conjunction to sun or moon), it can give greed or poverty.
When Black Moon Lilith casts its dark shadow on the horns of sensual Taurus, it makes for a lustful bull. Sex is very necessary in your life, but forget about wine and roses. If your natal chart doesn't have anything to contradict this, Lilith in Taurus adds to your sexual style an excessive side, while not adding the kind side of Taurus. Your excessive sexual side may only be known by those with whom you are most intimate. The lowest instincts can appear in both men and women and lead them to the pursuit of pleasure for pleasure itself.
Think about this: to what extent does your monetary situation liberate you, or enslave you? Ponder what kind of belongings you want to have. What things in this world do you consider to be yours? Treat money and possessions according to your scale of values. Remember that people are not possessions, and sex does not equal love.
Yet again Chiron , the 'wounded healer' Asteroid, is in the sign of Aries and does now symbolises the pain, grief, and woundedness we are all feeling regarding the loss of our freedom, our jobs, and even our loved ones as well as our need to isolate , wear masks, and keep our distance! So this weekend and all this week, the pressure rises to boiling point in Australia as the Arian energies of the Moon , Chiron and Mars, all in the assertive and aggressive sign of Aries, are punishing Australia for lack of empathy in leadership.
Chiron is in fact right now, square in high stress aspect to the Australian Sun and Saturn Planets in the sign of Capricorn! We are approaching a major healing crisis!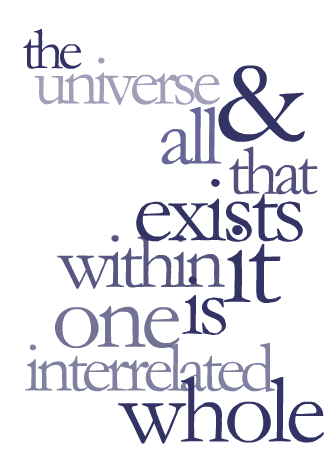 OUR PRESENT CRAZY WORLD!
Pluto has been lined up with Saturn in Capricorn and the last time this happened was over 500 years ago. These are unusual times to put it mildly.
When Pluto and Saturn line up with each other, things are tough. For example, Pluto and Saturn lined up in 1914-1915, at the beginning of World War I; then again in 1931, at the beginning of the Great Depression; then again in 1940, the beginning of World War II. However, this year they lined up in the sign of Capricorn, and they have not lined up in Capricorn for over 500 years!
Pluto is exposing the corruption of governmental structures, the police, banking systems and many other areas, you are impacted because you are part of this society. When will society start to heal? The first stage will be in November, when Mars stops being retrograde bringing a slight improvement. The second stage will be in late December, when both Jupiter and Saturn leave Capricorn. An improvement.
The third stage will be when Mars move into THE SIGN OF TAURUS early January 2021 - yet, another improvement. Mars is normally in ARIES for six weeks once every two years, but this year, Mars is in ARIES for six months! (July to Jan. 2021.) This aggravates that "square" -- the already adverse relationship we have with Pluto and Saturn in Capricorn. (It's like pressing on a wound.)
In late December, things start to improve. Saturn leaves Capricorn and moves into Aquarius. This goes from "tough" to "supportive". A major improvement! Then, weeks later, in early January, Mars leaves Aries. This means next year will be much easier for you to navigate.
Without doubt, this year has been life altering for you because one of the most powerful planetary configurations has been taking place. Pluto has been in Capricorn since 2008. The last time this happened was during the American Revolution. However, this year, Saturn and Pluto are lined up in Capricorn and this has not occurred for over 500 years. This influence has and is transforming the image you project to your world. It challenges the degree to which you are in control. Ultimately, it will transform you, and set your life in a new direction.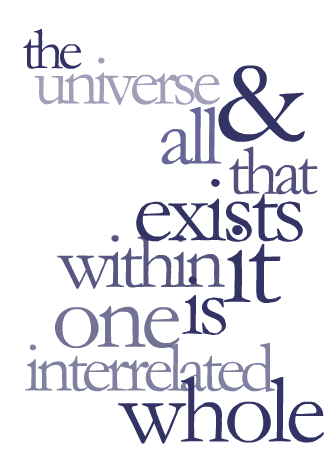 ARE YOU BORN AFTER THE YEAR 2000?
From the year 2000 the number 1 is missing from those years of 1900 to 1999! One is a grounding number. the number 2 is an emotional number and sits on the plane of 2,5, and 8 which is the emotional plane of numerology! Therfore it is more difficult to have this present younger generation handle financial fears and emotional insecuity.
Many have pointed out that the air ways are laced with waves of wifi and mobile phones. The head space of this generation is not blessed with the main grounding number 'one'!
It may be wise to consider more tree hugging and spending time with feet on the ground instead of computer space waves. Perhaps a reading with Astrology and Numerology could see a big help to depression. Seeing the way of their future could help to shine a positive light to their built in soul journey success patterns.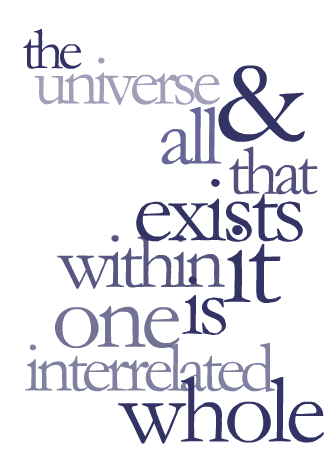 NOVEMBER BEGINS THE NEW BEGINNINGS!
Well November does see a change so hopefully the 'gridlocks' by virus can be eased off and make for a better December.
Mercury WILL FINISH RETROGRADING ON 4TH NOVEMBER! your advertising, MARKETING AND NETWORKING WILL BRING BETTER RESULTS!
This is the Mercury timing in the secret discoveries of political misdemeanours. Hence Dan Andrews Vic. and Gladys in NSW! Expect more with Qld and W.A. !
The USA has a major election at this time so final results may be delayed. In Qld, Australia we are still awaiting final results from the elections on 31st October. Under the Transit of uranus retrograde the former political party won but there was , as usual, the surprise outcome undr Uranus , that the Labor Party won with a clear right to power instead of a hung parliament.
Mercury is in Scorpio, fron November 11th so finances and budgets come into play! So you may have to check your accounts to see all are paying you as some may forget.
Now you are coming into an important period of your life!
The reason is Mars will also be direct coming out of its long period of Retrograde on 14th November! Mars is energy and action It will help those business`s that have been under lockdown as the chains of control are lifted off!.
Finally one of the last two retrogrades is Neptune and that will go direct on 29th November. That just leaves Uranus in Taurus to also go direct but not until Mid January 2021!
Hopefully you may hear that mental depressions and suicides will lessen a lot after Neptune , which connects with those energies picks up its forward movement.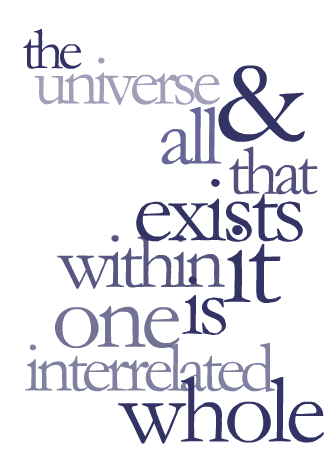 THE RECENT FULL MOON WITH URANUS!
The Moon aligned very tightly with Uranus late October, adding an element of surprise to our feelings and revelations.
The desire to experience something new, exciting, and bold can figure strongly.
There can be a strong urge–or need–to break free from old patterns in our relationships.
This phase of the Moon occured at 8 degrees and 38 minutes of Taurus, affecting people with personal planets and points at approximately 5 to 13 degrees of the Fixed signs (Taurus, Leo, Scorpio, and Aquarius) most significantly.
In essence all our values that we have been used to come under review over the next 7 years ahead, so we have to ask ourselves the question "What do we 'Value' , why do we value it and do we need to do anything to have it?
STARS FOR NOVEMBER 2020


LIBRA

TAURUS


SCORPIO

GEMINI


SAGITTARIUS

CANCER


CAPRICORN

LEO


AQUARIUS

VIRGO


PISCES





Top

STARS FOR NOVEMBER 2020



ARIES [March 21 - 20 April]

The planetary momentum sees the energy of the stars overhead, now moving forward again! So by the end of this month ninety percent of the planets will be in forward motion. This means your pace of life is quickening. Mars will end its retrograde on the 14th November. This seemingly reverse movement, which has been going on for some time, is an important development as Mars rules your horoscope and has been retrograde since early September. You now have more confidence, more direction, and goals, that you wish to obtain.

Top

TAURUS


21 April - 21 May




TAURUS ( 21 APRIL- 21 MAY )

The planet Venus pauses in the Heavens, and then changes direction in her latitude. So you will likely see a pause in your own affairs, which will not do you any harm, and then begins a change of direction. You are still in a good love period and a social peak all month. Friends will be impressed that you will put other people's interests ahead of your own. The fourth Lunar Eclipse of the season occurs at month's end in your money house. So corrections are needed in your financial life and in your financial strategy.

Top

GEMINI


22 May - 22 June




GEMINI 22 MAY -22 JUNE

As your work planet Pluto is now moving forward there is no need for any Gemini to be unemployed this month! The planet Jupiter is also travelling with Pluto, showing that the job opportunities are good ones. Please note that social contacts are likely to bring employment opportunities and you are in the mood for work. It is also to be noted that even those who are already employed can have new, and better, opportunities. Some of you may wish to take on a second job, or working overtime.

Top

CANCER


23 June - 22 July




CANCER 23 JUNE - 22 JULY

Your health is much improved over last month, but still needs watching. If you did get through the past two months with your health and sanity intact you have done very well! You had been under attack by the three heaviest planets of the zodiac that were designed to alter your way of life. After mid month retrograde activity is in a rapid decline. After the mid month, eighty percent of the planets move forward and after the 29th of November it is ninety percent! This means events in the world, and in your life, are moving forward.

Top

LEO


23 July- 22 August




LEO (July 23 – 22 August )

The worst of retrograde activity with the planets reached its crescendo last September and by the end of this month, November, ninety percent of the planets will be moving forward. This means your life moves forward! The pace of events quickens. For at least a couple of nights, look back over the year to see how the retrograde period made you review and revise you life and prepared you to leap forward with greater confidence in your creativity. Your sector of health is becoming stronger and you get on top of things. Good emotional health will lead to good physical health.

Top

VIRGO


23 August - 23 September




VIRGO (23 August – 22 September)

As the planets Jupiter and Pluto, still in Capricorn, are once again travelling together, this brings prosperity and a renovation could happen as well as increased business activity. The planet Venus will be in your earning section, however there is some pressure to work harder for your earnings. Most retrograde activity will practically disappear this month. Mid month eighty percent of the planets now move forward and ninety percent after the 29th. This means your pace of lift quickens, you make faster progress to your goals.

Top

LIBRA


24 September - 23 October




LIBRA [23 September - 22 October]

The planet Venus will be in your Libran sign until the 21st of November. This means that Venus is both celestial and terrestrial strong. You may now take note that you were already born with strong social gifts, and a good measure of grace, but now they are even stronger. This is a good month to buy clothing or accessories. Anything that will enhance your image. You can expect your style to be smart and refreshing and in line with current trends. Upon reaching the 14th the planet Mars starts to move forward again, bringing more clarity into your love life.

Top

SCORPIO


24 October - 22 November




SCORPIO [23 October - 22 November]

You should enjoy a happy and prosperous month. It is a very good time to get your body and image into shape. The cosmos supports you! The planet Venus will move into your sign after the 21st and will stay there for the rest of the month. For singles, love may find you! For those already in a relationship this shows the devotion of your spouse and current love. He, or she, should put your interests ahead of his/her own. The planet Mars in Astrology rules the head and the face, so this is a perfect month for any scalp massage, facial, hair styling and skin treatments!

Top

SAGITTARIUS


23 November - 21 December




SAGITTARIUS (23 November – 21 December)

Basically for you Sagittarius is a happy and spiritually fulfilling month! Even a Lunar FULL Moon eclipse at the end of the month will not even block your happiness, it will just introduce some excitement. The planet Jupiter is the ruler of all Sagittarians and Jupiter is travelling with both Pluto and Saturn so these are related to your spiritual and financial life. The combined force indicates your financial intuition is firing on all cylinders and your financial goals are obtained rather easily. You may look to exercise with water therapy.

Top

CAPRICORN


22 December - 20 January




CAPRICORN [23 December - 19 January].

There is a brief respite in the career and then there is a change of direction as planet Venus pauses in the heavens and changes direction in latitude. Retrograde activity of several planets have been in a crescendo from June to September and this month there is ninety percent of the planets moving forward again. What this means to you is that the gridlock you have been in is released, and the pace of life quickens. There is possibility of changes in the conditions of your work, or disruptions in your work place.

Top

AQUARIUS


21 January - 19 February




AQUARIUS [20 January - 19 February]

Until the 21st of this month make sure you get enough rest. Do not allow yourself to become overtired. The last Full Moon Lunar Eclipse at the end of the month is the fourth Lunar eclipse of the year, impacting on your health, so relax and take it easy during this time. The position of this Lunar Eclipse may affect children in your life as they may be experiencing personal dramas. It is important for you to use this month for wardrobe and personal image changes. If you are involved in any creative artistry you may make changes to that creativity by taking a new path or a new approach to it.

Top

PISCES


20 February - 20 March




PISCES [20 February - 20 March]

Expect a lot of nice things to happen in your career this month. Jupiter and Pluto are again travelling forward together. This all adds up to a successful month ahead! There is even some career-related travel and educational opportunities. If unable to travel because of virus restrictions, then there is still good fortune in technology communication through Zoom meetings and similar. From mid month the planet Mars again moves forward so expect progress in financial matters now. Any financial conflicts between yourself and partner, or your parents, can be resolved.

Top