Welcome to Edgar Winter Online
Monthly Newsletter.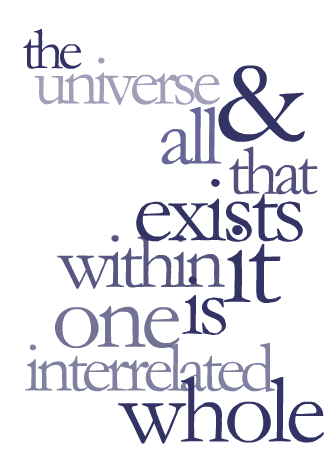 CLAIRVOYANT READINGS
Career/Relationship/Health?
Relocation to different cities and countries?
Your special taped astrological reading and forecast . .This can be done for you by
"The Wizard of Woombye" Edgar J. Winter to answer those special questions.

This reading includes a confidential tape plus printed material, especially for you, covering all aspects of your situation and status in life. Perhaps touching on your soul purpose!
Search out your best timings and career areas!
Get a taped clairvoyant reading session.

PERSONAL INDIVIDUAL READING....$ AUD250. (Local Australian clients.)
Repeat updated readings as ongoing client are only $ AUD150.

RELATIONSHIP /PARTNERSHIP READINGS, INC RELOCATION ZONES $AUD360.
BUSINESS READINGS ON CAREER AND RELOCATION (Overseas clients.) $AUD500.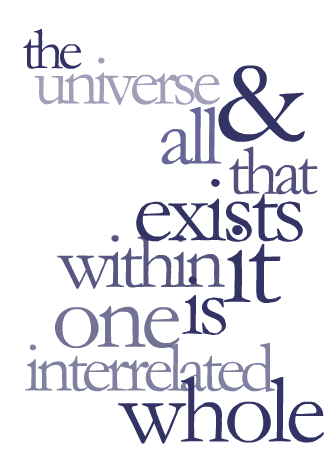 THE LATEST STAR PATTERN WITH URANUS!
Uranus in Taurus will bring economic justice to all that all may build their heart's desires. We have entered a time when the universe will support our material development through surprise gifts, connections, and orchestrations of wealth in all of its wonderful forms. Our individual developmental goals will be supported unexpectedly by the rich, generous, and serendipitous influence of Uranus in Taurus. So if you feel stretched, stressed, or exhausted in the material sense know with certainty that your goals and dreams are precious and that the time has finally come for you to be materially enabled and enriched. Generosity towards the needs of others will open you to the genius of Uranus.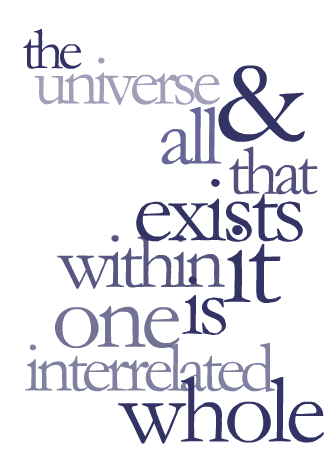 June Astrology patterns!
Well we have reached the beginning of June! What happen to May? It went past so fast and yet each day was 24 hours long! Laughing! Well the Sun now is Gemini together with the Planet Mercury, and those under that sign move along fast , one minute there and the next gone! The other planet in air sign now is Mars, however being in Aquarius it has made strong feelings towards independence and that is very current now with both Spain and Italy changing governments at short notice. Even in our own country here the spat between members of Pauline Hansen`s "One Nation " party have exploded again! Did you find that you too were caught arguing and confused with your spouse or other friend lately? Well that is now coming good as 3 other planets are all in gentle water signs and a blessed aspect with each other such as Venus in Cancer, Jupiter in Scorpio and Neptune in Pisces. Perfect for having the USA and Nth Korea at negotiations in Singapore! The last couple of Planets are Saturn and Pluto, both in Capricorn and these chaps are bringing karmic lessons to major financial banking empires and corporations! This leaves us with the "Clint Eastwood' ..."make my day" planet "Uranus" moving through the sign of Taurus for the next 7 years and very capable of sudden extreme changes!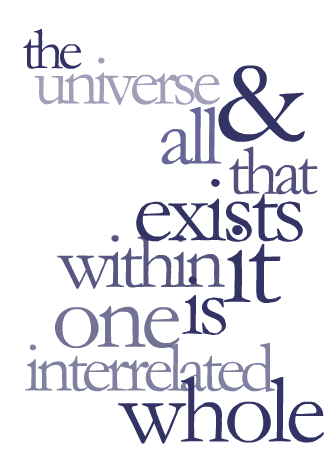 UPCOMING NEW MOON MID JUNE 2018!
The New Moon on Thursday 14th June, has plenty of air with the Gemini Sun and Moon together and it is in a difficult aspect to Neptune in its Pisces water sign. Now, and for at least 10 days, is possible 'deception' in any new contracts as this New Moon period is challenging Neptune approaching its stationary position. It is necessary to be patient as things are to be reviewed carefully to dot the "I`s" and cross the 'T`s"!
The air sign Gemini relates to short distance travel usually by road but that can be train journeys too under the influence of the planets Saturn and Pluto now in Capricorn! Road accidents are rising now under the careless speeding influence of a Fixed Star called "Capella" which relates to intense love of freedom and speed. There is a need for all of us not to move impulsively and keep our focus on the road whilst driving or not get distracted! So the Gemini sign often relates to "Twins" and lo and behold, there is this report in the paper which mentioned the Twin Pilots in charge of flying the big Qantas 747! However if you are on the road travelling with your caravan or having a ride with your motorcycle pillion passenger then this is a very difficult time for your safety if not fully focused and being extremely careful! This is related to the twin sign of Gemini. Towing a caravan is like a 'twin' energy as well as a pillion passenger making a 'twin' on a motorcycle. The local reports in my area around the Bruce Highway are continually reporting on caravan accidents at this time. Hence a hazardous driving time now for around 10 days approx.
This Friday 15th June sees the Moon travelling thru the sign of Aries and that is in a hard stressful angle to Saturn in Capricorn which rules the bones in your body. Avoid breaking any more bones in your body! Capricorn energy often gets the reference to "a goat" and believe me this is when your friend or neighbour can "get your goat"! Laughing. Besides that, people are going to be irritated and the weekend can be full of frustrations especially with 'Void of Course' Moon all day Saturday 16th ! This would be a crazy time to climb mountains and believe that you are invincible! Wednesday 27th June is another full day of 'Void of Course' Moon and usually nothing becomes of any plans or decisions at these times.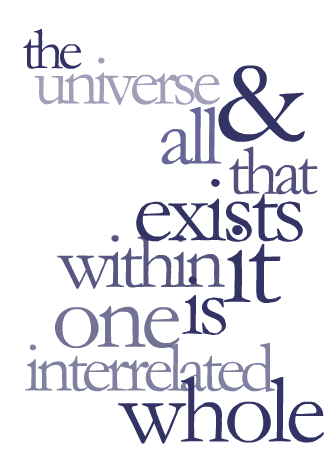 STRANGE WEATHER AND HIGH SEAS!
Mars in the air sign of Aquarius is in harsh aspect to Jupiter and Uranus! That is explosive! Also this may occur in bad weather 'cells' like Hurricanes or Typhoons' or protests causing death and more terrorism with bombings. Then at the end of June Mars begins to reverse and goes into 'retrograde' motion and will not be direct in forward motion until end of August. This means revision of your ideals, hopes , wishes and plans as they are put on hold for a couple of months! This is the best time to take a holiday and do your health a lot of good by resting from hard work. If you decide not to there is a chance of broken bones to make it happen! There should be a sharp rise in the rental of wheelchairs around this time! LOL! It is also the time of Mars thrusting and fine tuning its energy right through until November, into humanitarian reforms, new engineering methods, aviation, electricity, and revolutionary ideas using iron and steel!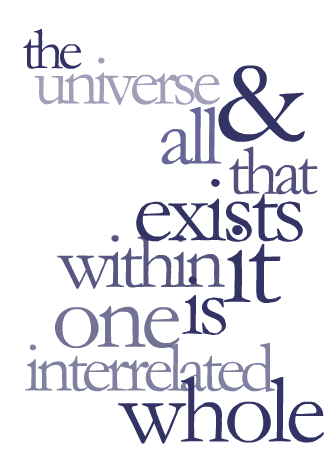 WHAT ABOUT MARS AND MR TRUMP?
Talking about Mars we notice that it is extremely active in the Chart of Mr Trump the President of the United States. His Mars is in Leo and this New moon period really does put him on the Throne of his own personal 'Kingdom'! This period in time does push his authority to extremes and with its magnanimous aspect to his Mars and Jupiter in his chart he has begun to pardon many long term prisoners! Another interesting feature of Mr Trump`s world astro lines is that Neptune goes thru our Capital City of Canberra so that is awkward for long term happy partnerships. Also explains why we have as yet no US Ambassador appointed to OZ ! Mr Trump`s Mars (DSC), goes thru Nth Korea and with his Mars in Leo Conjoining his ASC we expect favourable results on his discussions with settling the nuclear problem providing that the Nth Korean leader does keep on his knees begging the 'King' for mercy for his villages. With Pluto on the DSC line thru China there is every chance that war drums will sound out over the next 6 months as Mars in 'Nuclear Aquarius-sign threat' is in transit opposite his Pluto in Leo! He boasts of giving destruction and annihilation in a boastful way! Fortunately Mars now in transit thru Aquarius will be in very good negation skills with His Sun sign and Jupiter. His Mars is thru Canada as well his Pluto thru Europe. These countries will not get much change to his policies until December when new negotiations will commence. Israel has no major lines thru it so he probably will not visit there and the same goes for the UK.
However the 'Sun line' in Mr Trump`s chart does go thru the Capital city of Japan! Hence the favoured energy of him with that Country and he will 'look after its interests'! Golf courses feature in Mr Trump`s chart in a big way and as a 12th house energy there may be some 'cheating' on occasions. LOL. After all, he has Mars in Leo so he prides himself on his good looks but this Gemini part of him has another personality! Wow, when we see his Sun Sign directly conjoining this New Moon next Thursday watch out as this 'King of all Kingly Realms' will speak in his 'authority' and he will not need any negotiation skills as it will be all or nothing!
Finally with the charts of Mr Trump and Mr Putin of Russia we see that they are very compatible and go hand in glove with each other. One glove may have a hidden knuckleduster inside it! Mr Putin is a 'Libra' and his 4 planets in Libra are merged together with Mr Trumps Jupiter. Certainly a sign of doing business together!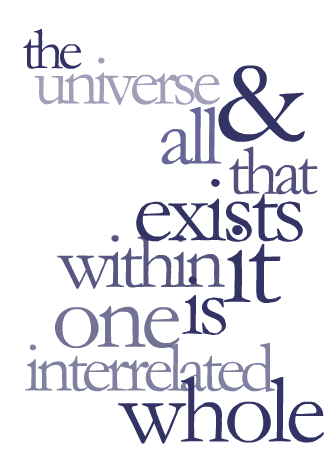 REMEMBER TO DO YOUR NEW MOON WISHES!
Take note of your wishes for the new moon next Wed evening! Wake up on Thursday morning with your wishes under the pillow. One wish should be for being blessed with good health and an immune system capable of defeating the virus carried by air whether of colds , flu or gastro! Over one thousand cases of Gastro now reported on the Coastal area! The second wish may be for you to travel in complete safety! You make up your 3rd wish yourself!
ARIES


LIBRA

TAURUS


SCORPIO

GEMINI


SAGITTARIUS

CANCER


CAPRICORN

LEO


AQUARIUS

VIRGO


PISCES





Top

ARIES


WEEKLY STARS FROM 10TH - 16TH JUNE!




ARIES [March 21 - 20 April]

The Moon in your sign over the weekend gives you a decided "edge". Read, learn, communicate, visit, go on errands, get out and about! You have to be discerning over the weekend in what you choose to purchase or do. Make sure that your tastes and desires are reasonable, as the current trend may lead you down a path to financial regret!

Top

TAURUS


21 April - 21 May




TAURUS ( 21 APRIL- 21 MAY )

Your mind may be focused on finances. This is because the Sun and Mercury are in Gemini for the first three weeks when relationships and money are emphasised. Watch out if a child returns home because they are unable to make the rent! You may have to get into a lot of elbow-grease just to have a project moving through the weekend.

Top

GEMINI


22 May - 22 June




GEMINI 22 MAY -22 JUNE

With Mercury, your ruling inquisitive planet, starting this month in the intellectual sign of Gemini it will be amplified by the New Moon in your sign mid month. This means spending time thinking about what you want and what you need. Write down a new personal plan or project and watch how it is amplified by Venus when it enters sign of Leo.

Top

CANCER


23 June - 22 July




CANCER 23 JUNE - 22 JULY

Emotional intelligence and intellectual brain-storming rate hire over this week. This is because your confidence is booming together with your creativity action and intimate love. There may be pent up feelings over the weekend that you, or another, may want to deal with, so you need to find a quiet place so nobody interrupts passionate speech!

Top

LEO


23 July- 22 August




LEO (July 23 – 22 August )

With the Sun and Mercury now moving through the sign of Gemini your intelligent activity is amplified so that if you had the chance to make speeches the power of your words is amplified by the New Moon mid month. A very good time to announce a goal and revitalise your social circle. Perhaps you should write for a communal cause now.

Top

VIRGO


23 August - 23 September




VIRGO (23 August – 22 September)

Mercury is your ruling planet and starts the month in Gemini along with the power of the Sun and the New Moon, also in Gemini, mid month. This probably means you press on ambitiously via the spoken or written word. That includes emails these days. You will have a lot to express in writing proposals, resumes, or business presentations.

Top

LIBRA


24 September - 23 October




LIBRA [23 September - 22 October]

Prospects for a happy weekend arrive for you when good news travels your way. In the following days there is the call to be accommodating in order to keep your partnership on a peaceful, even keel. Part of the weekend is the desire not to rock the boat or influence choices. Strange groups or crowds make you nervous. Keep the peace.

Top

SCORPIO


24 October - 22 November




SCORPIO [23 October - 22 November]

Death and destruction surrounds you! This means you may revise a will or an insurance matter. There could even be a startling new, sudden change, on the work front. Possibly this involves emotional complications. A post-midnight difference of opinion may not be resolved over the weekend. You may have an unsettled or restless partner.

Top

SAGITTARIUS


23 November - 21 December




SAGITTARIUS (23 November – 21 December)

If you get caught in an overnight dispute it would be best not to jump to judgement or rash actions. This usually is very hard for you to do as your mouth can spit something out, followed by placing your foot in it! It is much better to pace things out and find more agreeable territory the following day after any disputes. Health needs attention.

Top

CAPRICORN


22 December - 20 January




CAPRICORN [23 December - 19 January].

The first part of the week may hold unstable communications, either in person, on line, or via phone. Within a few hours you will find peace and solace. This is because you will find compatible, compassionate comrades. The weekend may also see a troubling discussion with a family member. Someone has a weighty suspicion to distract you.

Top

AQUARIUS


21 January - 19 February




AQUARIUS [20 January - 19 February]

Financial outlook is still dubious for the second week of this month. So it is not wise to trust others with your investments without digging into the background of contributing factors. The weekend comes with the same warnings about spending. As you are aware, great temptations await the unwary due to the end of the end of the year financial sales.

Top

PISCES


20 February - 20 March




PISCES [20 February - 20 March]

You are wondering why your energy feels low. All you have to do is pace yourself and before you know it a soft wave of caring and affection arrives! Under current Gemini aspects suspicions or secrets or undercurrents arrive over the weekend. Try not to let yourself be provoked or let these feelings linger in your subconscious. Enjoy brunch with a friend.

Top