Welcome to Edgar Winter Online
Monthly Newsletter.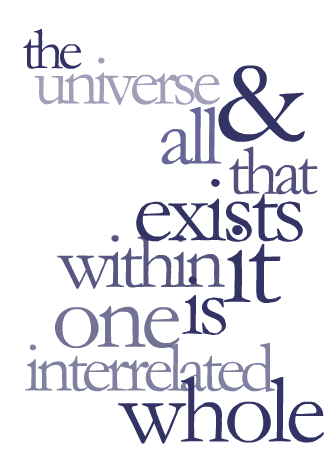 Get Inspired with your own personal reading!


Your Career

Relationships

Positive World Locations
Your special taped astrological reading and forecast . . .
This can be done for you by Edgar Winter to answer those special questions. Edgar prides himself on being ALWAYS AVAILABLE to his clients. This reading includes a confidential tape plus printed material, especially for you, covering all aspects of your situation and status in life. The taped reading is like having a personal visit.
Check out your personal safety areas and get a taped clairvoyant reading session from Edgar including past, present and future situations. Questions all answered as well. Including postage its good insurance at $250.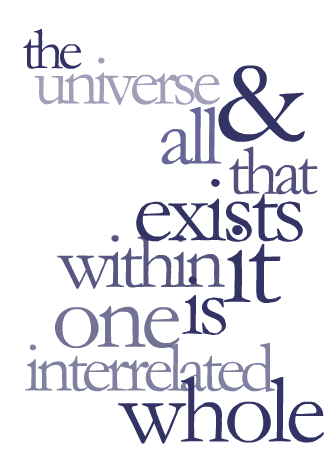 ITS YOUR SEPTEMBER UPDATE!
This week Mercury and Venus change signs: Mercury moves into Libra for three weeks, while Venus moves into Leo for four weeks. Take note: Midweek, many of us will have a nasty moment because just before Venus enters Leo, it has a duel with two aggressive planets. "'Take that, you cad!" (Oh yeah, expect a squeeze play with someone on Wed. and Thur.) However, the most intriguing detail about this week is the Sun dancing with wild Uranus making everyone feel liberated in an exciting way! That's why this is the perfect week for new discoveries about yourself and the world around you. Speaking of discoveries, there's something I often wondered about the Periodic Table. We have O for oxygen, H for hydrogen, Li for Lithium and Ti for titanium - but where is the element of surprise?
Oh yes why of course it`s U for Uranus....the Planet in charge of the totally unexpected!!
On this September 2nd, 2020 (3.25 PM AEST), the Full Moon will be at 10°12' !
The Sun is opposite the Moon. The Sun at 10 degrees Virgo is also at the Mars Natal position in the Chart of Australia!
This country can gain public recognition fame, renown and extraordinary good luck! It brings an opportunity for self-transformation and growth. There is an awakening of the experience of parental nurturing and the emotional pride in this Nation!
Things are seldom what they seem… but this is especially true under a Pisces full moon. The mystical messages coming through now have a dreamy logic all their own. And we'll need more than just logic to fully fathom the depths of these unconscious knowing.
But if we get in too deep, this full moon's sextile with Uranus in Taurus can be a vital lifeline. Uranus has a way of snapping us back to the here and now—which, as any true mystic will tell you, is the only reality there is! Through imagination, intuition, and empathy, the Pisces moon allows us to experience it more fully.
At the same time, critical and analytical thinking skills are equally essential. With so much information flooding in through both our physical and subtle senses, there's a lot to process. Fortunately, the Virgo sun's trine with Uranus helps us make sense of it all. With discernment, we can sort out which information is truly useful and which only serves to confuse us more.
WHAT DOES THE SEPTEMBER FULL MOON IN PISCES MEAN?
At this Pisces full moon, the trick is staying fully present, both in our bodies and with what's happening around us. With Uranus retrograde, we're internalizing more of his electrifying energy. But having some simple mind-body-spirit practices in our repertoire makes it easier to ground and centre ourselves.
A cardinal Grand Cross can also set us on edge around this full moon. While cardinal is the energy of decisive action, right now competing agendas and impulses are pulling us in four different directions. The best way to relieve this tension is by standing in the middle ground between all these extremes.
Venus in Cancer is our love of home, family, and all that makes us feel safe and secure. Meanwhile, retrograde Saturn in Capricorn pushes us to develop self-discipline and mastery. But Mars in Aries doesn't do delayed gratification—he's all about now. And Juno in Libra reminds us that we're not the only ones affected by our actions.
If any planet can clarify this conflict, it's Mercury in Virgo! And around this full moon, his good aspect with Pluto and Saturn (both retrograde in Capricorn) help us cut through the confusion to see what's really going on.
But that's no reason to take things on blind faith. After all, with the Pisces full moon amplifying everyone's intuition, there's a strong chance that your dreams, visions, and gut feelings are telling you the truth. The only way to know for sure is to put them to the test!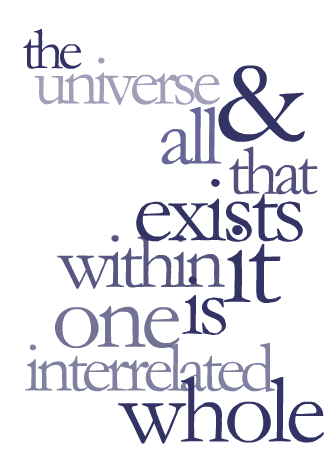 Mars "The God of War, Bombing, Knives and Guns" is now in full gear!
Yes we have just heard of the massive bomb blast in Beirut , Lebanon!
A fellow local brilliant Astrologer has said of this time and this Mars energy now with us for the next 6 months:-
"After his meeting with Chiron 2 weeks ago, the Sacred Warrior Mars moves closer towards his appointed meeting with the Black Moon Lilith in Aries in August. Ongoing and important Mars/Aries activations will continue throughout the remainder of 2020.
Mars is not an easy energy. His inclination is towards competition, conflict and battle. He can be a downright bully and warmonger. For many of us who are more inclined towards love, co-operation and harmony, or have been on the receiving end of unhealthy Mars expressions, it can be an energy we'd rather reject and avoid.
But denying our inner Mars/Aries energy can keep us trapped in fear and feeling like a victim...... tired, uninspired, depressed and overwhelmed. A healthy relationship with our natural Mars energy brings us to life, energises us with courage, purpose and renewed vitality to step boldly into the New.
With many planets now Retrograde and the planets in Aries making challenging squares to the big Capricorn energies, it feels as if life is at an oppressive standstill. How does Mars feel when he experiences constraints? Thwarted! Frustrated! But the wise Sacred Warrior uses such a time to face his fears, heal old wounds, prepare, hone his skills, clean his weapons and align with the Light.
Mars and Aries are an important part of the unfolding Shifts of 2020. Mars is energised now to ignite a new fire of passion within us that can take us forward, birthing the New, feeling truly alive and purposeful.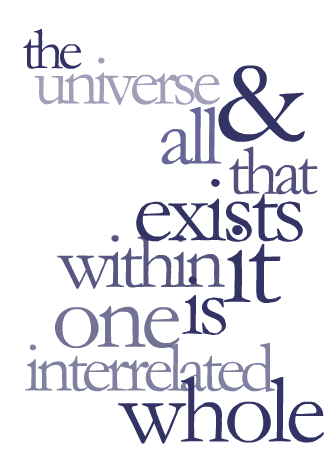 MARS IS ON A MISSION!
Mars is on a mission while travelling through its own sign of Aries.
Mars is activating the Sacred Masculine within us.
We've experienced the aggressive expression of Mars here on Earth for many centuries…
Now the time has come to understand the results on humanity of that competition and aggression - and create a new evolutionary path by turning energy into joyful passion.
MARS IS GIVING SEPARATION ENERGIES NOW UNTIL THE END OF THIS YEAR!
Watch for any emotional triggers and hold your reactions in check. Instead, be firm and strong.
Since Jupiter's energy is so expansively positive, you want to use the fire of Mars energy wisely, so you don't burn the candle at both ends.
Moderate your energy resources so you don't run out of steam.
Guard against impulsiveness – by being crystal clear of your intentions.
We are in the midst of an evolutionary leap!
Mars is now activating the distinction between intelligent issues or victim positions!
Good or bad authority issues! Democracy or dictatorship!
The fight between Capitalism and Socialism!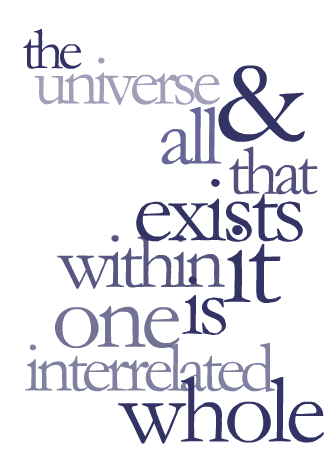 JUPITER GOES DIRECT SUNDAY 13TH SEPTEMBER!
Jupiter has been retrograde and we have had a revision of our dealings with Covid19!
It takes 12 years for Jupiter to travel around the Sun; then it pauses at its stationary position for five to eight days. Approximately once a year, for around four months or so, this planet is in retrograde.
Jupiter, like Saturn, is a social planet. Its actions affect people in a very holistic manner. The retrograde of Jupiter causes us to reevaluate our ethics as a society. Philosophies are rewritten, religious or spiritual beliefs are questioned and the very fibers of our being are scrutinized. Lessons that have become commonplace and routine are seen in a new light.
The results of these changes can be either fruitful or inauspicious, depending on the individual, the culture and the situation. Working from the premise that the universe flows within us and that individuals are connected by a greater thread, we focus more on the similarities and trends that span the globe than on the individual. Jupiter in retrograde isn't a great time for travel, as plans are likely to cave in on themselves.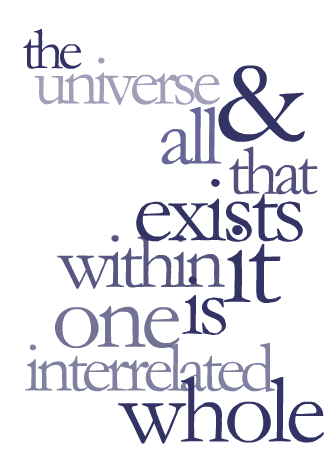 SATURN GOES DIRECT AGAIN TUESDAY 29TH SEPT!
WELCOME TO SATURN GOING DIRECT END SEPT!
29-and-a-half years is the duration of Saturn's average cycle around the Sun, and once a year the planet goes into retrograde for about four-and-a-half months. The transition between the appearance of forward motion into retrograde motion is called the stationary period.
During its stationary period, Saturn has the appearance of not moving at all for about eleven or twelve days.Saturn's effect on Earth slows everything down.
This planet in retrograde is a taskmaster: It can make us work with extra effort or it can make us think deeply and contemplate our actions or the world around us.
There are no short cuts when Saturn's spin reverses, and one shouldn't consider rushing through long and detailed projects. Take this opportunity to breathe and to do things the right way the first time around. Issues with authority may rise to the forefront; sealing deals and finalizing contracts may be put off longer than you'd like.
Deadline extensions are granted and you may find yourself hammering away again at something you thought was complete.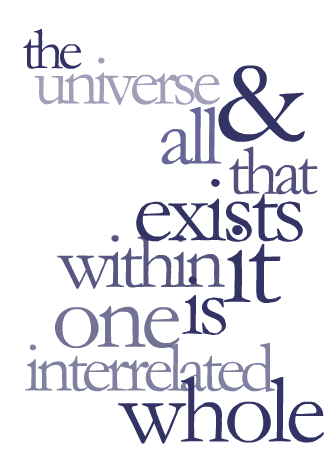 EVENTUALLY PLUTO WILL GO DIRECT TOO!
PLUTO GOES DIRECT ON SUNDAY 4TH OCTOBER
A whopping 248 years must pass here on Earth before Pluto completes a single cycle of rotation around the Sun. Pluto spends, on average, twenty-one years in each Sign and five months out of the year in retrograde. In between its regular cycle and retrograde Pluto rests stationary for up to seventeen days, depending on the season.
Fresh starts and dead ends accompany Pluto's retrograde stage. The things that we hang onto most tightly can suddenly be taken away. Pluto's retrograde is also a time of destruction and rebuilding, rejuvenation and regeneration.
We may be forced to reevaluate the things we value most. Heavy forces that are outside of an individual's control are at play, including war, weapons and government upheaval.
STARS FOR SEPTEMBER 2020


LIBRA

TAURUS


SCORPIO

GEMINI


SAGITTARIUS

CANCER


CAPRICORN

LEO


AQUARIUS

VIRGO


PISCES





Top

STARS FOR SEPTEMBER 2020


SEPTEMBER 2020 STAR PATTERNS!




ARIES [March 21 - 20 April]

Retrograde activity one again reaches the maximum for the year. From the 9th to the 12th, sixty percent of the planets will be retrograde. The better news is after that in the coming months, retrograde activity will gradually decline. Now it is worth while taking note of the good points when you get so much retrograde activity. It forces us to slow down and take stock in many areas of life. It is not so much about doing things but gaining clarity on the things you have already done. Therefore plans can be formulated for the future. When all the planets move forward into direct motion again, Oct and Nov, you will be in a position to make progress.

Top

TAURUS


21 April - 21 May




TAURUS ( 21 APRIL- 21 MAY )

There has been a union of earth signs which is very fortunate for you as you are comfortable with a lot of earth energies. Mercury, however, will change and this indicates earnings will come from second jobs. In spite of the increased retrograde activity this month it does not seem to affect you financially. Perhaps this means your social life is becoming more active, and also more important. Now is the time to put the interests of others ahead of your own. The best times may come to you through the good graces of others.

Top

GEMINI


22 May - 22 June




GEMINI 22 MAY -22 JUNE

Under retrograde activity the current planetary transits for September are not that rich in possibilities for Gemini readers. However, do not be downcast by the slowness of life or the various delays that may happen to you. It is very natural. It is just the Cosmic weather! You are not a bad person, and the Cosmos does not hate you, you are just in a month which is a major slow down and you have to make sure every detail is in place. Retrograde activity by the planets this month force us to review different areas of our life and see where improvements can be made.

Top

CANCER


23 June - 22 July




CANCER 23 JUNE - 22 JULY

Health may be a major concern for you this month. Between 60 and 70% of the planets, at various times, will be in a stressful opposition to you. You may have to force yourself to focus and enhance your health in various ways. Obviously exercise is the first priority, taking any necessary prescriptions is obviously important, and you may consider some form of water therapy. Perhaps you should schedule more massages or reflexology treatment this month. If you have a well qualified, professional acupuncturist that would be important to release any energy blockages. The planet Jupiter, in its forward move mid month, will give you some clarity.

Top

LEO


23 July- 22 August




LEO (July 23 – 22 August )

The retrograde activity of several planets surge to a maximum this month. Over sixty percent of them will be retrograde. This just means the pace of life slows down. It is a time you can use skilfully to review and revise everything that has been going on this past year and adjust details of things that are not going right. It is wise to make progress slowly and methodically. There are some good points about retrograde planetary energy. Even though they are not comfortable we learn patience and it does provide a much needed space for review and reflection.

Top

VIRGO


23 August - 23 September




VIRGO (23 August – 22 September)

Retrograde activity of over sixty percent of the planets once again reaches a crescendo this year. Just remember this, the pace of life slows down again. Mercury is a planet that will now move speedily forward this month so your mental activity will cover much ground. Added to this you have confidence that your career is moving forward. As well your financial planet, Venus, is also moving forward, so financial earnings do not seem affected by the retrograde. It is just that you must remain alert of signals from your body that your personal appearance will tell you whether to take time off for rest and sleep.

Top

LIBRA


24 September - 23 October




LIBRA [23 September - 22 October]

This year has not been an especially strong career for you. You have now probably noticed there is much change, turmoil and disruption going on. The planet Uranus has begun its next seven years, in the sign of Taurus, and this means some of your old rule books get thrown out, and you learn what is best for you. The huge retrograde of planets this month means the pace of life is slow. Everything seems in gridlock. The planet Mars, which usually gives you a fresh start, went into reverse on the 9th. This is rare as it only goes into retrograde motion once every two years.

Top

SCORPIO


24 October - 22 November




SCORPIO [23 October - 22 November]

Your sector of communication and intellectual interest is easily the strongest part of your life this year. The planet Jupiter, which will turn direct this month, has had a favourable motivation in your life to delve deeper into your important subjects. This month is also a good aspect for teacher's, writer's, marketing and PR people. As we head towards one of the last of the four eclipses this year looking back you may see not only your life has changed course, but also educational plans, and testing your personal religion and philosophy

Top

SAGITTARIUS


23 November - 21 December




SAGITTARIUS (23 November – 21 December)

With over sixty percent of planets this month in retrograde position, you will be more serious about life than your normal bubbly, enthusiastic, Sagittarian self!. The planet Neptune, in transit through the sign of Pisces, makes your energy directed towards your home, family and emotional life. It is important for you to be more refined and more spiritual than a raucous non thinking, crass individual. The Mars transit, in Aries, will spend over six months, from June to December this year, in part of your chart which supports you to commit to a decent kind of relationship.

Top

CAPRICORN


22 December - 20 January




CAPRICORN [23 December - 19 January].

Capricorn is a born manger and administrator! With all the planets now in retrograde positions in the sign of Capricorn this is the month that will test you in your trial of circumstances. Temporary fashions mean little to a Capricorn, except as things to be used for profit or power. Under sixty percent of the current planets helping Capricorns this month there is detailed work to be done on reviewing your philosophy and religion. This month is perfect for a Capricorn to review himself, or herself, in developing a social style along with charm and an ability to get along with people.

Top

AQUARIUS


21 January - 19 February




AQUARIUS [20 January - 19 February]

Dealing with retrograde planets this year, the planet Uranus, which is your ruling planet, will see revolutionary and sudden changes, especially to your base of operations or your family circle may go through a crisis. You might see that family members may have extreme and sudden mood swings. As well, you yourself can have sudden and inexplicable mood shifts. Often you may also see multiple renovations to the home, as Uranus does have a seven year cycle. This means every time you think things are just right, a new idea may come to you and you upgrade again. There will also be many technology upgrades to the home this year. You are installing high tech gadgetry.

Top

PISCES


20 February - 20 March




PISCES [20 February - 20 March]

Your eleventh sector of your horoscope indicates that friends, groups and group activities is the strongest overall energy in your chart. Your social life should be satisfying and very active. The most interesting part of your horoscope, is Neptune, your ruling planet, has been in your own sign for many years now and will be there for some years to come! This means your spiritual life should be more active than usual. Your challenge will be to receive messages from the Universe and be aware of your psychic intuition but keep both feet on the ground. The planet Mars should be favourable to you for the rest of the year as it should bring increased earnings and opportunities.

Top