Welcome to Edgar Winter Online
Monthly Newsletter.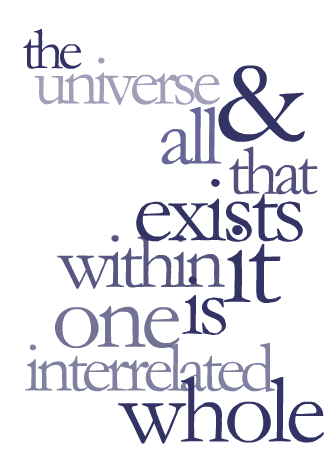 Get Inspired with your own personal reading!


Your Career

Relationships

Positive World Locations
Your special taped astrological reading and forecast . . .
This can be done for you by Edgar Winter to answer those special questions. Edgar prides himself on being ALWAYS AVAILABLE to his clients. This reading includes a confidential tape plus printed material, especially for you, covering all aspects of your situation and status in life. The taped reading is like having a personal visit.
Check out your personal safety areas and get a taped clairvoyant reading session from Edgar including past, present and future situations. Questions all answered as well. Including postage its good insurance at $250.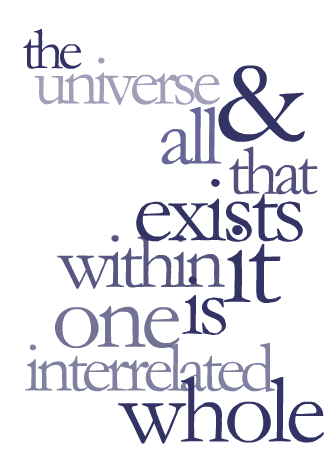 THE NUMBERS ADD UP FOR 2020 IN A PRACTICAL WAY!
2020 is a very special year of perfect vision and accomplishment. The Numerology code for 2020 unveils a brand-new operating manual for the NEXT DECADE. In 2020, the code of peace, 20/20 vision, and responsibility will help you create real results and security all year long.
2020 is a 4 Universal Year in Numerology, because 2+0+2+0 = 4
4 represents order, responsibility, stability, family, home, manifestation, conservation, peace, physical reality, and practical solutions. It is the number of work -- of getting it done. You are being asked in 2020 to be fully invested in creating a foundation for long-lasting success, security, and grounding by building something of value that stands the test of time.
The number 4 CALMS you down, FOCUSES on what matters, and ultimately supports you to BUILD your DREAMS. So, in 2020, you will have additional strength, discipline, and fortitude to work miraculous results for yourself! 2020 will create remarkable opportunities for you to take your foot off the brake and move FORWARD with diligence and courage. With full commitment and conscious engagement, you can open doors to immense success, happiness, and financial flow in your life in 2020.Think of 2020 as the year of ACCOMPLISHMENT -- making your dreams real. But that's just part of the story...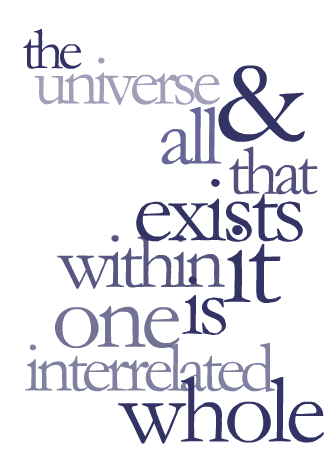 CLAIRVOYANT READINGS / MONTHLY NEWS -FEBRUARY 2020!
Well here we are already into February. The Planet Mercury now enters Pisces this week and goes from Zero degrees to 13 Degrees to Monday 17th Feb when it goes retrograde! It will re-enter Aquarius on Friday 5th March and back once again into Pisces on 17th March. Why mention this to you? Well 2 things at least. The first is practical in that you need to be prepared for losing your appointments, possessions, mobile phone and car keys! LOL!
Yes this retrograde is giving your travel plans and mobility a hard stressful time! Since February 2012 Neptune when into transit into Pisces and travels through that sign just past 2025! So what? Well serious misunderstandings take place, such as Climate Warning news and the destruction of the Barrier Reef. This places a financial burden on tourism. Neptune has a negative connection to viruses, religious organizations and news reporting like the recent impeachment farce or any Brexit disasters. So what you thought was true is not! There is fear, confusion and self doubt at this period in history. According to these current star patterns, there are organizations out there to deceive us especially in our schools and education systems like universities. (Neptune stresses the signs of Gemini , Virgo and Sagittarius!) This goes back to the old Nazi systems of propaganda back in the "Thirties". The positive side to this is that your Psychic awareness is greatly increased to spot the deception. For instance this world is not going to be extinct soon!
Everything is going to be OK and we all must be patient and keep our feet on the ground and use our common sense. The signs of Taurus, Scorpio and Aquarius are able to weigh the pros and cons carefully and help make the right decisions. Our PM is Scott Morrison and he is a Taurus. Therefore the stars favour him now and his fate or destiny in the Stars of his chart say he will, free Australia from ignorance and oppression from other countries overseas. He is being challenged to get off the fence and take a stand on issues of social change. We have seen the beginning of his strength now and more to come in March under the leadership powers of Aries transit over his Saturn in Aries. You will see him rise to be well and truly in charge as these Aries energies next month make a strong creative aspect to his lucky Planet, Jupiter in Leo! In fact with Venus entering the sign of Aries also this month on Saturday 8th February he will be seen in a much better light.
Anyway there are a lot of positive energies coming our way but with no free rides. Be ready to show what you are made of and challenge those misconceptions. Mid Month Mars ( the triple "M" , LOL) enters Capricorn right on this Mercury retrograde. That my subscribers is good news for a major reality check. I would like to say that my prediction about China having a major stressful time has come to pass with that virus outbreak! Now remember what I have said above about misconceptions and misinformation at this time. I do wonder if one could follow the 'money trail' on this virus outbreak? Also I did mention the arrival of sensible power sources of new Nuclear Pods for zero emissions coming up over this year and I noticed the discussions relating to this are getting louder and more noticeable!
Please note that I am not kidding...smiling ...about the news of my holidays coming up mid month, so I have closed out new readings now until re-entry to this planet and my office on 3rd March. All those in my current list are in the process of receiving their readings. It was great to hear the news from the previous month of those that received practical help.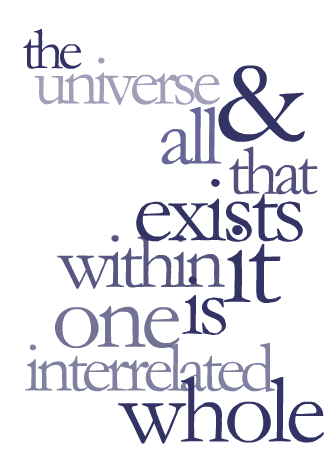 FEBRUARY 2020 AND THE "RAT" YEAR!
What's Your Health Issue In 2020?
In Traditional Chinese medicine the Metal element represents the breathing organs including the lung, nose, and skin. The Rat who is of Water element is related to the kidney, urinary system, and sexual organs. Excessive Water element this year can cause problems in these areas. And because both the Fire and Earth elements are totally absent in 2020, this contributes to weakness in the stomach leading to digestive problems, the pancreas (diabetes), the immune system and issues with the heart, blood or overall vitality. There is so much moisture and wetness from the Water year (and the lack of Fire to balance) that it can cause rheumatism and bone diseases. In order to support the weaknesses of the Fire and Earth this year suitable health supplements to take are any antioxidants for regulating the Earth element, and COEnzyme Q10 for enhancing the Fire element.
The Rat Year and The Economy
Fire element years prevailed from 2013 to 2017. Fire promotes good performances in the stock market which has been the main driving force behind previous market growth. The cycle of the Fire element ended in 2017 and in 2018 Fire entered the grave (a Dog year), resulting in economic setbacks in the world. The Year of the Pig was the termination of Fire element. Now the Water element with the emotion related to fear has begun and the world's economy is hugely affected. With the Rat in 2020 Fire has gone into an embryo state and thus the general economic atmosphere will slow and the pace of growth slows. Looking back to 2008 (again a Rat Year), Wall Street was in turmoil after the financial tsunami of the Sub Prime Mortgage scandal leading to a recession lasting from 2008 to 2013.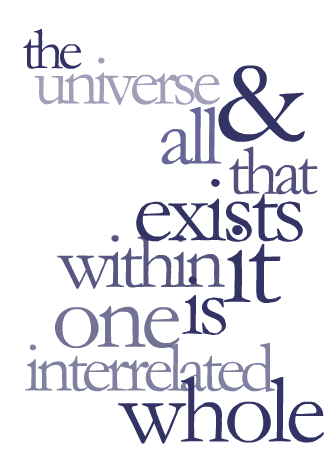 THE TREMENDOUS FORCES OF CHANGE NOW!
ThIs year 2020 is the time period to make major adjustments and changes to close things in your life that are outmoded, outworn and outdated while simultaneously prepare to begin matters in your life that are new, fresher, positive and expansive. After the new Jupiter-Saturn conjunction of December 21, 2020, that's your 'green light' and you are off to the races into the decade of the 2020s! The year 2020 is an excellent time to make new starts in life as the waning previous conjunctions have been coming to an end since the year 2017 and continued through 2018 and 2019.
This synchronization into this new era which opens with the decade of the 2020s will call upon everyone to meditate and to think about making important changes that will affect careers, business, professional and personal lives for decades to come. The new Saturn-Pluto conjunction ends the previous Saturn-Pluto conjunction that took place in Libra in the year 1982. So what happened to us in 1982!! ( Namely 38 Years ago!) Saturn-Pluto will meet in their new conjunction on January 12, 2020. This synod will last 33 years until another new Saturn-Pluto conjunction takes place in the year 2053.
This Saturn-Pluto conjunction opening the decades of the 2020s, 2030s and 2040s will last until the next new conjunction that will take place in the year 2053. There will be career changing and professional responsibilities that can have far-reaching consequences with a Saturn-Pluto conjunction.
Some recent examples of this Saturn (Old ways) and Pluto (total change) is the Heart of Australia..."The Rock" (Saturn rules 'Rocks") namely "Uluru" (Old name Ayres Rock) that it is now no longer authorised to climb it anymore and the support fence line has been taken down. The other one almost unnoticed is the National Party as a Political Party! Yes it seems that it is in its very own self destructive phase. The appointment of a Deputy Speaker outside of the normal rules was a shock wave to old Party Appointments. Also overseas news seems that the Democratic Party is very divisive amongst its own leaders and especially that a young political figure has outstripped the old party faithfuls'! Take note too that the Oscar award for best film went to a Foreign Film , from South Korea, not as usual, from within the old local group!
The Saturn-Pluto conjunction usually brings about the end of old experiences in personal, professional, business and political affairs with the beginnings of new experiences as the personal reputation of individuals is dependent on his/her past performances and motivations. The conjunction opens up a span of time that I have calculated will last to the year 2035 by a kind of waxing, or 'full moon-type phase' that is reach in that year. This waxing phase is approximately 15 years (half of a single Saturn orbit around the Sun) so from the year 2020 to the year 2035 is excellent for anyone who is looking to build onto something new to achieve success. After that, from the year 2035 to the year 2053 is the 'waning' phase of the Saturn-Pluto conjunction that began in January 2020.
This time, from 2020 to 2035 is favourable for self-improvement; for the improvement of business and professional activities; work efficiencies and professional methodologies. It is excellent for mathematical, scientific, as well as spiritual study and research.
It is also good for meditation and spiritual growth for self-development. For more advanced individuals, some may discover stimulation of latent clairvoyant faculties to the point of it changing their lives for the better. A word of caution with the Saturn-Pluto conjunction, as some people, stupid as they can be, (LOL) can become involved with governmental, political and/or professional secrecy that leads into corporate and political intrigues and power struggles that are bound to drain one's life force.
Sometimes during the first year of the Saturn-Pluto conjunction some people may have to deal with life/death issues as the death of someone of consequence to an individual may occur during the conjunction in 2020. During the initial first 3-4 years after Saturn-Pluto's new conjunction, others may experience a sense of paranoia and/or feelings of danger if the conjunction afflicts their own natal horoscope or secondary progressions. To see how the Saturn-Pluto conjunction affects you individually, have your horoscope analysed to see how the configuration of both planets aspect your own personal natal and progressed positions and how to neutralize it. So be very careful to perform due diligence when dealing with other people, groups and organizations who show any signs and/or ulterior motives with malefic intent and dishonesty when it comes to spiritual growth and positive human evolution.
The Saturn-Pluto conjunction also shows that individuals can be helped or hindered by vested interests and corporate monopolies in some way as there are likely to be professional and business involvements with insurance, inheritance, corporate finances and goods of the dead. Business, ecological and professional issues will tend to be at the forefront during the first several years of the Saturn-Pluto new conjunction along with binding commitments and business responsibilities that It is advised that one spread major responsibilities out so as to not become burned out later by having too many heavy demands placed on you at any one time. Whatever you choose to do as the new decade of the 2020s opens in earnest will depend greatly on how you prudently and practically apply (Capricorn traits) throughout the solar year of 2020 when all these major planetary conjunctions occur.
STARS FOR FEBRUARY 2020


LIBRA

TAURUS


SCORPIO

GEMINI


SAGITTARIUS

CANCER


CAPRICORN

LEO


AQUARIUS

VIRGO


PISCES





Top

STARS FOR FEBRUARY 2020


FEBRUARY 20120 STAR PATTERNS!




ARIES [March 21 - 20 April]

This will be a year to remember as you will discover some wonderful new strength. The spotlight is on how you acquire, and use money, and other resources. It is to be noted that Uranus, the lightning-bolt planet, has recently moved into Taurus, which represents your personal income and material needs. As Uranus is moving direct now, still in the early degrees it nevertheless means anything can happen! It would be wise to avoid unnecessary spending. During the seven year transit your personal income, or the value of your belongings, can suddenly change for better or worse. Watch out for Mercury Retrograd which commences Sunday 16th February to Wed 11th March. This manifests as unforeseeable holdups, hindrances and miss-understandings as well as misdirected deliveries.

Top

TAURUS


21 April - 21 May




TAURUS ( 21 APRIL- 21 MAY )

Strange events and unexpected social activities are sure to be the order in your life, even as long as seven years. This is because the planet Uranus, the ruler of Aquarius, reigns over occult sciences, metaphysics, inventions, reforms, new methods, aviation, electricity, telepathy and revolutionary ideas. Besides having all the above mixed in your life over the year 2020 Uranus also governs your ankles and calves. An iron tonic maybe important now as well as any anti-spasm products. Any time the Moon is in your sign it usually brings a contented mood and you should take pleasure in ordinary routine work, especially improving your property or managing your finances. Most Taureans should enjoy quality music, wining and dining. When the Moon moves into the sign of Cancer on Thursday the 6th of February through to the 7th, spend some time with your family duties. N.B. Mercury goes retrograde 16th February for 3 weeks, so double check all appointments!

Top

GEMINI


22 May - 22 June




GEMINI 22 MAY -22 JUNE

Watch out for Mercury Retrograde which commences Sunday 16th February to Wed 11th March. This manifests as unforeseeable holdups, hindrances and miss-understandings as well as misdirected deliveries. At the very least double check details before you commit to plans or agreements. For most Geminis this period can bring lots of inspiration, imagination, artistic sense, increased creativity and the ability to implement the things we feel. Make sure you are in perfect communication with your life partner. It is best at this time nothing from outside your world has the power to disturb your peace and harmony. There could be negotiations that you will come to a meeting of minds and a satisfactory conclusion. It is necessary that you have to stop thinking "one thing today" and "another thing tomorrow." With the heavy eclipses between Capricorn and Cancer you will be having many different changes in your way of thinking to your employment.

Top

CANCER


23 June - 22 July




CANCER 23 JUNE - 22 JULY

Watch out for Mercury Retrograde which commences Sunday 16th February to Wed 11th March. This manifests as unforeseeable holdups, hindrances and miss-understandings as well as misdirected deliveries. At the very least double check details before you commit to plans or agreements. This is the month that will be full of surprises in reference to your joint resources, as well as your outside sources of income. Quick action maybe decided from your home base and many may shift from their city work to their home offices. This is also a month where a spouse or partner may not see things the way you do, as a lack of understanding may be present. Under Mercury Retrograde an explanation could be necessary.

Top

LEO


23 July- 22 August




LEO (July 23 – 22 August )

Watch out for Mercury Retrograde which commences Sunday 16th February to Wed 11th March. This manifests as unforeseeable holdups, hindrances and miss-understandings as well as misdirected deliveries. At the very least double check details before you commit to plans or agreements. With Saturn and Pluto continuing their transit through Capricorn you should be careful to protect your health. Being a Leo the Sun sign rules the heart muscles, so be sure to get enough sleep, nutritious meals and moderate exercise. Stay away from people who smoke, because second hand smoke can harm your vulnerable lungs. For those around bushfires it may be worthwhile considering can you move to another part of your country, which has clean fresh air to give yourself a seven day break. The beginning of February opens with the Moon in Taurus and that means you are to see what old material is sitting around your home or office and what practical method you can use for a major clean out. When the Moon enters your sign on the 9th its best to start something fresh.

Top

VIRGO


23 August - 23 September




VIRGO (23 August – 22 September)

Watch out for Mercury Retrograde which commences Sunday 16th February to Wed 11th March. This manifests as unforeseeable holdups, hindrances and miss-understandings as well as misdirected deliveries. At the very least double check details before you commit to plans or agreements. Your forecast is still on a bright note with all the planets in a compatible Earth sign. Strange events may befall you from Wednesday 19th February as the Sun moves into your opposite sign, Pisces. The New Moon is in Pisces on Monday 24th so your emotions need clarification. This means you should write down any major problems so that you can view them without losing sleep. The Lunar Eclipse in January had emphasis your goals and social life, an excellent time now to review priorities and if necessary, to make changes.

Top

LIBRA


24 September - 23 October




LIBRA [23 September - 22 October]

Watch out for Mercury Retrograde which commences Sunday 16th February to Wed 11th March. This manifests as unforeseeable holdups, hindrances and miss-understandings as well as misdirected deliveries. At the very least double check details before you commit to plans or agreements. Your kidneys, skin, and nervous system are vulnerable. You need to maintain an orderly life to keep your internal "scales" balanced. Be sure to get enough sleep, nutritious meals, exercise and relaxation. Avoid drinking alcoholic beverages to excess, as they can harm your vulnerable kidneys. Because the eclipse with all the Capricorn energies attached to it, was in stress aspects to your Sun sign, last month and lasting until July this year, you need to pace yourself and not wear yourself out. While Jupiter and Saturn are both in Capricorn you can make quick practical decisions about your personal life. Remember to confirm any travel arrangements right up until March 11th, due to that Mercury Retrograde!

Top

SCORPIO


24 October - 22 November




SCORPIO [23 October - 22 November]

Watch out for Mercury Retrograde which commences Sunday 16th February to Wed 11th March. This manifests as unforeseeable holdups, hindrances and miss-understandings as well as misdirected deliveries. At the very least double check details before you commit to plans or agreements. Pluto and Saturn are affecting your communication signals all year until Mid December 2020. You can lean many new things, organise your thoughts, and connect with a variety of people. Your life will include lots of mental activity, calls, visits, reading, errands and fact gathering. You should become better acquainted with relatives and neighbours, especially after the Sun sign enters Pisces from the 19th. Your best weekend should be from Friday to Sunday the 14th to the 15th as the Moon is in your sign. That is the weekend where something needs repair or renewal. You need a peaceful home now where you feel safe. The planet Uranus is in your opposite sign now, once only in 84 years and is sure to bring weird relationships into your life. Keep up nutritious meals and moderate exercise.

Top

SAGITTARIUS


23 November - 21 December




SAGITTARIUS (23 November – 21 December)

Watch out for Mercury Retrograde which commences Sunday 16th February to Wed 11th March. This manifests as unforeseeable holdups, hindrances and miss-understandings as well as misdirected deliveries. At the very least double check details before you commit to plans or agreements. Your ruling planet Jupiter brings a 12 months stay in Capricorn, if you use the combined energy of this Stellium of planets, namely Jupiter, Saturn, Mercury and Pluto, wisely, by the time Saturn leaves Capricorn in December 2020 you will know exactly what matters most to your happiness. It probably won't be money, but instead relationships, health, your dignity or honour. Uranus, only once in 84 years, known as the "awakener", checks out your sector of work,, health and obligations. Unsettled conditions may affect your employment or health. Do not become negative if your job suddenly becomes eliminated or your duties change. As Neptune moves direct in Pisces your guide spirits continue to look after you.

Top

CAPRICORN


22 December - 20 January




CAPRICORN [23 December - 19 January].

Watch out for Mercury Retrograde which commences Sunday 16th February to Wed 11th March. This manifests as unforeseeable holdups, hindrances and miss-understandings as well as misdirected deliveries. At the very least double check details before you commit to plans or agreements. You are in the midst of a personal transformation that began when Pluto entered your sign in 2008! Recently from 2017 your ruling planet, Saturn, also entered Capricorn. Since then these two planets have been strengthening and guiding you through experiences that have given you new knowledge. Last December a rare triple transit began when Jupiter also moved into Capricorn for a 12 month stay. Old habits die hard, however if you use the energies of these three planets wisely, you can acquire new wisdom which will benefit you for the rest of your life. Your finances, values, and sense of self worth is definitely affected in your life now for better or worse! Saturn is urging you to get rid of any old prejudices or associations preventing you from being as strong as possible.

Top

AQUARIUS


21 January - 19 February




AQUARIUS [20 January - 19 February]

Watch out for Mercury Retrograde which commences Sunday 16th February to Wed 11th March. This manifests as unforeseeable holdups, hindrances and mis-understandings as well as misdirected deliveries. At the very least double check details before you commit to plans or agreements. This is a very special year for all Aquarians! Once in every 20 years, Jupiter and Saturn get together in the same sign. Now that 2020 is upon us Jupiter, Saturn and Pluto are all in Capricorn in your sector of self-renewal. When Pluto entered this sign in 2008 you began a long period of internal transformation. In 2017 your ancient ruling planet Saturn, entered Capricorn, and now late last year Jupiter began in the sign of Capricorn throughout 2020. These three planets have been strengthening and guiding you through experiences that have given you new knowledge. Because they are in your 12th sector you can face old fears and master them! You may also be surprised to be able to fill some unmet need or discover a hidden talent. You can gain new wisdom for the rest of your life.

Top

PISCES


20 February - 20 March




PISCES [20 February - 20 March]

Watch out for Mercury Retrograde which commences Sunday 16th February to Wed 11th March. This manifests as unforeseeable holdups, hindrances and mis-understandings as well as misdirected deliveries. At the very least double check details before you commit to plans or agreements. As you were born under the sign of dreams and wishes, others rely on your compassion and psychic instincts. Now, at this time, you may need the help and prayers of others if you have recently losses or will be facing loss. This is because Neptune remained in your sign, however, how that it is travelling direct all you need to do is keep asking the Universe to take care of you in health and financial matters. You may feel you need to escape into an oasis of peace and comfort. Perhaps even a place of worship, or even going off to the theatre! There is a nice burst of energy of Venus to Uranus and a friend may surprise you with a joyful gift. Mid month there is a focus on wrapping up loose ends from the past year. Sun in your sign from the 18th the latter part of the month is memorable for you.

Top