Welcome to Edgar Winter Online
Monthly Newsletter.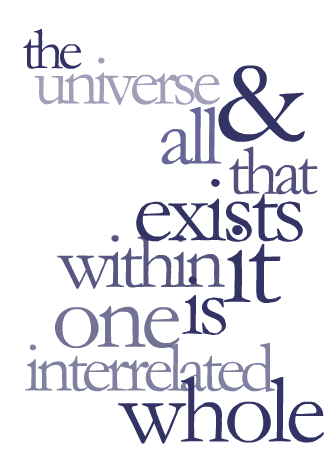 Get Inspired with your own personal reading!


Your Career

Relationships

Positive World Locations
Your special taped astrological reading and forecast . . .
This can be done for you by Edgar Winter to answer those special questions. Edgar prides himself on being ALWAYS AVAILABLE to his clients. This reading includes a confidential tape plus printed material, especially for you, covering all aspects of your situation and status in life. The taped reading is like having a personal visit.
Check out your personal safety areas and get a taped clairvoyant reading session from Edgar including past, present and future situations. Questions all answered as well. Including postage its good insurance at $250.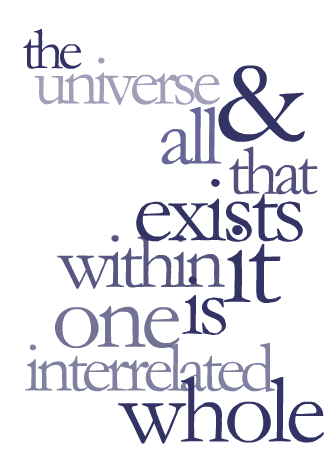 Goodbye February and hello March!
Hello March! The sunrise of 2021 and the emergence of the soul. This month gives us wonderful opportunities to advance, flourish, and move forward as dreams begin to bloom.
It marks the beginning of synthesis and the reconciliation of the body and mind connection fused by spirit.
In February the motto was "I use, therefore I know," March's motto is "I believe, I am that I am, therefore I create." The stagnation is clearing, and we are beginning to move forward through doors aligned with our soul's 5th dimension`s blueprint. March is where past, present, and future collide, bringing us to the start of a brand new astrological year and the spring equinox!
All this amazing energy signifies a time where creativity and new life are high.
When opportunities come your way this month, will you freeze in fear? Will you fight change? Or will you fly and trust that a higher power is leading your life to new places? Each moment you are given a chance to make a new choice and alchemize the emotions of fear. It's up to you to seize that chance.
We are wrapping up old cycles and beginning anew.
This energy will help you clarify what has happened in the previous months and what you should be doing next. You are being called to step up and embrace your calling by letting your higher self-lead the way. The month of March marks a massive transition and turning point that alters our current foundation. We can no longer repeat the same stories. We came here to create new stories, inspire love, and live freely.
The realization of a higher power within has set in, and we understand we will never go back to the way things were. That way of "normal" no longer exists. We are responsible for that new beginning and adopting a clear vision to build a new world.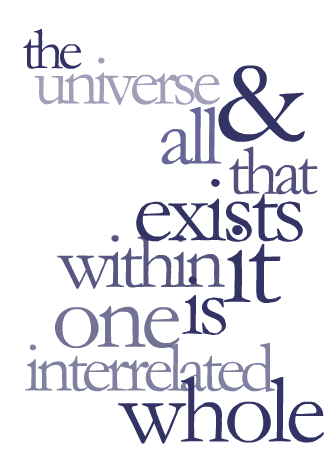 When do we get back to Normal?
So many of my clients are asking me "When does this get better, when is the world normal again?" and I hear them, feel them …. and ask myself the same questions!!
For that reason I have just completed some extensive work looking at the aspects of Saturn square Uranus which I would like to share with you. I thought I would take the opportunity to show you the Irrevocable change will surely happen, must happen, and with Uranus it means to "expect the unexpected"!
February is the first clash of these Titans. Then June and finally December 2021. It's not till March 2023 that we are clear of this crossing over the bridge of dictatorial insanity. We are in the same period of Uranus back in its cycle of 84 years ago and the energies around us now are like 1930 to 1940 and the outbreak of WW2! I hear also from my clients that friendships are changing! Some who are friends for years or even close family members suddenly and unexpectedly take strong sides against each other over the personality of Trump, the need to be Vaccinated or not, or the Dictatorial Premiers of various states! The thing about the 1930`s and the similar energies now was the build up of "fear" so Hitler was able to mass hypnotize most of the population by the blame game and fear-speeches. The Stars indicate that February, with the first clash of the planets Saturn and Uranus we have the first glimmers of society awakening to the false news flags in the media. The awakening caused an apology from the face book executive for cutting off critical news sharing.
Already we see the stars in action with the incredible clash of the planets Saturn and Uranus. This is highlighted now by the "Face book Saga" the "Lockdowns" causing empty stadiums and cancelled weddings, the Vaccinations, the rift with China, the change in the USA President, the Military takeover in Burma, The Ice age sweeping across Europe /USA causing huge power black outs in Texas, USA. Wind Turbines froze and snow covered the Solar Panels. Million without heating and power in this day and age! All these are mainly Saturn...AKA Chronos ...the Lord of 'Time'! Please recall what I said about several weeks ago about the cold winter`s that are coming our way now...so be ready.
Saturn rules 'Coal' and Uranus rules 'Nuclear' power. I wrote a year ago on the fact that the stars are indicating Nuclear Power Pods are coming to Australia. The fear of pollution to the earth and the fear of Nuclear Explosions are beginning to be overthrown by the awakening of the quality of our mining resources.
The Uranus energies are even at hand today as the Planet Mercury begins its forward direct movement today! Yes the protest movements are in full force with the cry for freedom away from mandatory and authoritarian controls. Uranus also sees the landing of the space vehicle 'Perseverance' on the surface of Mars! A scientific achievement of great magnitude.
When traditional Saturn and rebellious Uranus clash, we experience the disruption of lightning striking the walls of our security. Rebels storm the gates of authorities. Organized protests demand reforms and systemic change. Saturn and Uranus possess contrasting qualities, including how the consolidating contraction of Saturn that builds enduring structures can come into conflict with the accelerated vision of Uranus that resists restrictions and insists on making innovative changes to the status quo. The tension between Saturn and Uranus in 2021 will be the defining astrological theme of the year.
The influence of Pluto exposed toxicity and pulled us into collective shadows last year. As Jupiter and Saturn shift from aspects with Pluto in Capricorn to aspects with Uranus in Aquarius 2021, the deep-seated changes that began taking shape during the past year will quicken and lead to revelations as well as explosive ruptures.
While there will be difficult upheaval and polarized conflicts to contend with in collective events during 2021, within our personal lives, we will have the opportunity to make groundbreaking changes and steer our life in exciting, creative directions. As we will need to let go of old forms of security, we will also be able to take the risk to follow a more authentic path with our livelihood. As old systems fragment, there will be support for forming new alliances with those who share our ideals for the kind of world we wish to create together. It will be imperative for each of us to be responsible for embodying the kind of change we want to see take root in the world around us.
Things will not be returning to the way they were before, and so we will need to navigate a luminal passage that will take us from the known into the unknown.
Just stay patient and focus on your personal mind, body and soul!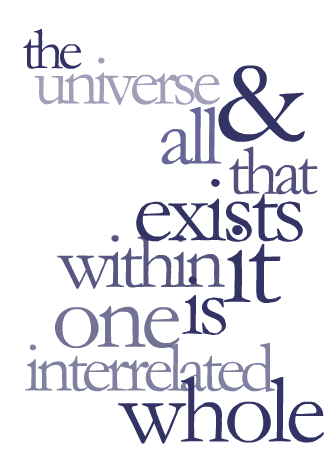 Did you know about "The Sword of Damocles"?
Asteroid Damocles will be back on the New Moon of the 13th March 2021, when it will decide whether the hair will hold the sword from falling into a major world depression or not!
The asteroid was named after a courtier in the court of Dionysius II of Syracuse, a 4th-century BC ruler of Syracuse, Sicily.
Damocles was pandering to king Dionysius, saying how lucky he was to have so much power and wealth. So the king (Trump) switched places with Damocles (Biden) and hung a sword above the throne by a single hair of a horse's tail.
Dionysius committed many cruelties in his rise to power and made many enemies. The "Sword of Damocles" evoked the sense of always having to watch in fear and anxiety against dangers that might try to overtake him. It is an allusion to the imminent and ever-present peril faced by those in positions of power.
"Damocles Syndrome" refers to the unique fear that cancer survivors have of relapse, despite recent advances in treatments and cures. Like Damocles, they feel the stress of the sword constantly hanging over their heads, never knowing if, or when, it would fall upon them.
Astrologically, Damocles represents a high level of stress and vulnerability related to a feeling that something terrible is going to happen. Mercury retrograde 2021 clears its shadow period 13th-15th March and perhaps then we will all clear the ongoing fear created by the coronavirus pandemic and the dangerous new mutations.
History has shown that Mid March can be a "Hair Raising time" of assassinations!
For example, Julius Caesar, dictator of Rome, is stabbed to death in the Roman Senate house by 60 conspirators led by Marcus Junius Brutus and Gaius Cassius Longinus on March 15. The day later become known as the Ides of March!
STARS FOR MARCH 2021


LIBRA

TAURUS


SCORPIO

GEMINI


SAGITTARIUS

CANCER


CAPRICORN

LEO


AQUARIUS

VIRGO


PISCES





Top

STARS FOR MARCH 2021



ARIES [March 21 - 20 April]

This month has a spiritual connection. Perhaps it may involve you to want some more solitude, to feel your own aura and to get away from the "madding" crowd. So take note there is nothing wrong with you, in fact, this solicitude is a great gift. It is one of those times that you will see life changing events happening around you that you seem to be withdrawn, as an onlooker. In fact it is a benefit if you do not enter the confusion and tension of social groups that you normally attend.

Top

TAURUS


21 April - 21 May




TAURUS ( 21 APRIL- 21 MAY )

Health improves dramatically from the previous month since the Sun starts the sign of Aries and you improve even in the month ahead. You may be well advised that you still have two long term planets in stressful alignment with you. Namely Jupiter and Saturn. These planets in Aquarius can have a restriction with your blood flow, according to your age and stage in life. Even though your career may still be going well you need to be aware that your physical body needs a decent amount of exercise.

Top

GEMINI


22 May - 22 June




GEMINI 22 MAY -22 JUNE

Due to the planet Neptune completing a long term cycle through the sign of Pisces, this will affect nearly all Gemini's in their deepest feeling areas. It will be wise therefore to take advantage of this heavenly body, testing your strengths, with your gut-feelings. As this is a fast paced month, both in the world events and your individual affairs, your career and communication skills are quite successful this month. The planet Mercury is now direct after its uncomfortable retrograde period last month, so excellent career periods can now be considered.

Top

CANCER


23 June - 22 July




CANCER 23 JUNE - 22 JULY

You are supposed to have a happy and prosperous month ahead. The main reason is that all the planets are moving forward this month. Generally, this means that things happen quickly in your life and no doubt in the world around us. You should note that after the 20th March is the best time to launch new products, projects or new ventures.

Top

LEO


23 July- 22 August




LEO (July 23 – 22 August )

The powers of the planets shifted to your financial sector last month and are still very strong this month, until the last week. From that period whatever your age, or stage in life, your libido will be stronger than usual. It really means that there is a transformation or metamorphosis that you are going to go through, and giving birth to your best ideal of who you really are! The financial sector in your chart indicates a "cutting back" process which means eliminating the unessential and anything wasteful.

Top

VIRGO


23 August - 23 September




VIRGO (23 August – 22 September)

Although you have to keep a watch on your health or energy this month, nevertheless nice things are still happening. Mercury is your ruler and in its travels through your chart, it will bring spiritual revolution and supernatural experiences. Perhaps you should take note of your dream life over that period as there are important messages for you. The planet Mars pumps energy into your career and stays there for the rest of the month.

Top

LIBRA


24 September - 23 October




LIBRA [23 September - 22 October]

The Solar cycle is waxing strongly now since all the planets are moving forward. What this means is that the month ahead is very good for you starting new projects. Your health and energy should be better this month, especially from the 20th onwards, as you enter your yearly joy, love and social peak. If you are spiritually aware you may find you get better results from energy healers, such as acupuncture and herbalists. Many of your friends now will be finding hemp oils very useful as they are now approved,

Top

SCORPIO


24 October - 22 November




SCORPIO [23 October - 22 November]

All the planetary momentum is overwhelmingly forward this month. This is because the Sun moves into the sign of Aries on the 20th and initiates the starting point of energy for the year ahead. Therefore this is a good month to launch new projects into the world. There is a lot of power behind you when the Moon is waxing from the 20th to 28th.

Top

SAGITTARIUS


23 November - 21 December




SAGITTARIUS (23 November – 21 December)

The Sun will enter the sign of Aries this month, which is the best starting energy of the zodiac. As all the planets are moving forward your personal solar cycle will want to get moving in line with the cosmos. This is a good time from mid month to launch any new ventures or release any new products. As there is a strong mixture of planets in the air sign of Aquarius, that will happily make fire with your own Sagittarius sign, however, you should be aware not to push the body beyond its limits.

Top

CAPRICORN


22 December - 20 January




CAPRICORN [23 December - 19 January].

The month ahead is even better for starting new projects. Your financial life is still powerful. You have two powerful planets in your financial area, namely Jupiter and Saturn. Save funds for the quiet times. Your health and career planet Mercury is in charge of your communication skills, so your emails and networking can help your earnings.

Top

AQUARIUS


21 January - 19 February




AQUARIUS [20 January - 19 February]

All Aquarians are having a most unusual time!! Because there are so many planets powering through the sign of Aquarius, your ruling planet Uranus is showering you with the promise of love romance and social harmony! To enhance all this see if you can wear electric-blue, gray or sapphire coloured clothing because these colours come under the sphere of Uranus. The strongest virtue of Aquarius is their great intellectual power, the ability to communicate and to form abstract concepts.

Top

PISCES


20 February - 20 March




PISCES [20 February - 20 March]

This month is one of your best personal pleasure peaks. This means that your personal appearance is shining and shows you how amazing good health can improve one's appearance! Until the 20th the Sun and Venus is in your sign and gives you beauty, grace and a sense of style. Neptune too, which has been in your sign for many years, brings supernatural energies around you and so people will be attracted to you and just like the high priest, wish to tell you all their personal problems.

Top