Welcome to Edgar Winter Online
Monthly Newsletter.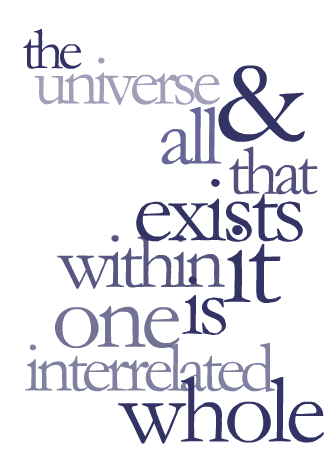 Get Inspired with your own personal reading!


Your Career

Relationships

Positive World Locations
Your special taped astrological reading and forecast . . .
This can be done for you by Edgar Winter to answer those special questions. Edgar prides himself on being ALWAYS AVAILABLE to his clients. This reading includes a confidential tape plus printed material, especially for you, covering all aspects of your situation and status in life. The taped reading is like having a personal visit.
Check out your personal safety areas and get a taped clairvoyant reading session from Edgar including past, present and future situations. Questions all answered as well. Including postage its good insurance at $250.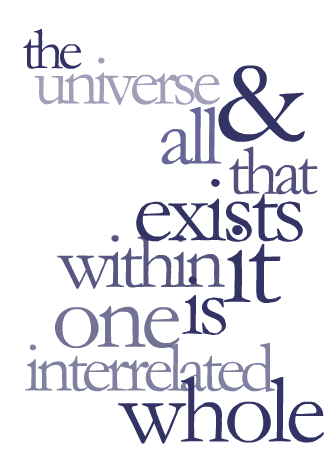 MARS IS ON A MISSION!
Mars is on a mission while travelling through its own sign of Aries.
Mars is activating the Sacred Masculine within us.
We've experienced the aggressive expression of Mars here on Earth for many centuries…
Now the time has come to understand the results on humanity of that competition and aggression - and create a new evolutionary path by turning energy into joyful passion.
MARS IS GIVING SEPARATION ENERGIES NOW UNTIL THE END OF THIS YEAR!
Watch for any emotional triggers and hold your reactions in check. Instead, be firm and strong.
Since Jupiter's energy is so expansively positive, you want to use the fire of Mars energy wisely, so you don't burn the candle at both ends.
Moderate your energy resources so you don't run out of steam.
Guard against impulsiveness – by being crystal clear of your intentions.
We are in the midst of an evolutionary leap!
Mars is now activating the distinction between intelligent issues or victim positions!
Good or bad authority issues! Democracy or dictatorship!
The fight between Capitalism and Socialism!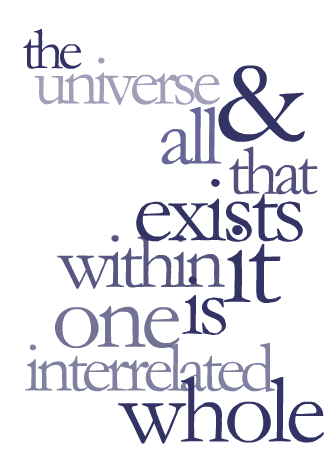 OUR PRESENT CRAZY WORLD!
Pluto has been lined up with Saturn in Capricorn and the last time this happened was over 500 years ago. These are unusual times to put it mildly.
When Pluto and Saturn line up with each other, things are tough. For example, Pluto and Saturn lined up in 1914-1915, at the beginning of World War I; then again in 1931, at the beginning of the Great Depression; then again in 1940, the beginning of World War II. However, this year they lined up in the sign of Capricorn, and they have not lined up in Capricorn for over 500 years!
Pluto is exposing the corruption of governmental structures, the police, banking systems and many other areas, you are impacted because you are part of this society. When will society start to heal? The first stage will be in November, when Mars stops being retrograde bringing a slight improvement. The second stage will be in late December, when both Jupiter and Saturn leave Capricorn. An improvement.
The third stage will be when Mars move into THE SIGN OF TAURUS early January 2021 - yet, another improvement. Mars is normally in ARIES for six weeks once every two years, but this year, Mars is in ARIES for six months! (July to Jan. 2021.) This aggravates that "square" -- the already adverse relationship we have with Pluto and Saturn in Capricorn. (It's like pressing on a wound.)
In late December, things start to improve. Saturn leaves Capricorn and moves into Aquarius. This goes from "tough" to "supportive". A major improvement! Then, weeks later, in early January, Mars leaves Aries. This means next year will be much easier for you to navigate.
Without doubt, this year has been life altering for you because one of the most powerful planetary configurations has been taking place. Pluto has been in Capricorn since 2008. The last time this happened was during the American Revolution. However, this year, Saturn and Pluto are lined up in Capricorn and this has not occurred for over 500 years. This influence has and is transforming the image you project to your world. It challenges the degree to which you are in control. Ultimately, it will transform you, and set your life in a new direction.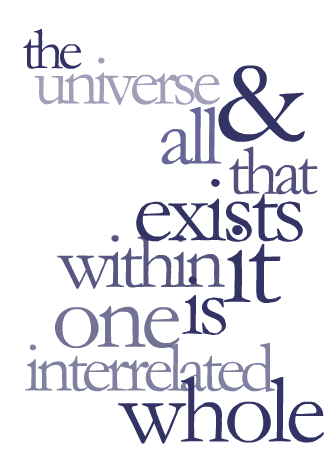 The Anaretic Degree, sometimes also called the Karmic Degree!
So we are on the way now , with the star patterns , to see revelations of the madness that is gripping this planet in authoritarian one world power structures.
The Capricorn energies of Saturn, Jupiter and Pluto are now closing out with Saturn approaching its Anaretic degree! This soon ends the cycle of Saturn in Capricorn for another 29 years!
It has taken over 2 and a half years to get to this last degree of Capricorn energy, so I do believe it can be seen in retrospect as the rise of 'the hard left', A Saturn style position with restrictions on coal fired energy power plants (Again Saturn rules coal!) and the rise of the beliefs of Global warming disasters. (Pluto in Capricorn aided by the fanatic energies of Jupiter in exaggerated claims!)
In astrology, there is something called the' anaretic degree'. Every Zodiac sign is made up of 30 degrees, and the very last degree of any sign, 29 degrees, is called the anaretic degree. Because it's the very last degree of a sign, it's a point of crisis energy, containing way more energy in it than any other degree position. So, we tend to see big problems!
But the transit of Neptune will be like the "revelation of Paul" we will all see the madness of political aspirations....the deceit , the jealousy , the false reporting by fake news!
But now under Mercury transits with Mars direct in Aries we come to the turning into the revelation of truth with hard undeniable facts.
Mars the warrior planet has just revealed the truth about the Special forces in Australia, Mercury has just revealed the lie about the Corona Virus Pizza Man in South Australia, locking down the entire state on misinformation! Now Neptune is to reveal the political lies through misinformation of the corona virus to gain supreme power under the Capricorn influence.
Saturn is anaretic again in December, December 7th - 17th, before officially moving into Aquarius. At that point, we may be closing the books on something important, and feel like we're starting a whole new chapter in some way. We may feel ready to move on, and want to get that last chapter finished. It's been weighing us down and holding us back, and it's time to release. But we can't just let it go without making sure we've learned the important lessons first, otherwise it creeps back up as a problem at some point again in the future. And so we are all having some sort of personal crisis now.
It's a great time to have an updated Astrological reading of your birth chart.Mr Trump has a special 'inheritance' time coming for him by the 14th December and it started late November.
The USA chart has this Full Moon Eclipse coming connected to its planet Uranus at birth!
Expect huge sudden surprises in the next few days!
Maybe it's in your chart too!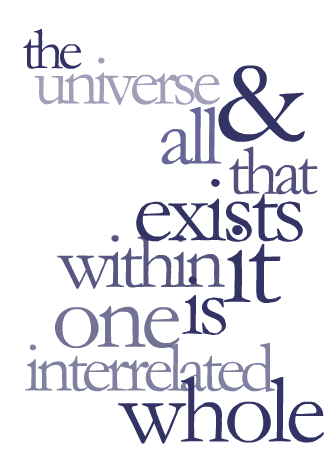 WHERE DO WE TRAVEL NOW FROM THAT LATEST ECLIPSE?
The moon is at the Fixed Star position of "Aldebaran" , which is a Royal Star and shows that it has a strong connection to the Archangel Michael so it will bring in high honours, integrity, popularity, courage and show up the war mongering and agitations of the hard left protesting movements.
The position of the Sun is with the Fixed Star "Antares" this is also a Royal Star and the Archangel "Oriel" is involved which is the 'Watcher of the West' whereas the Archangel Michael , above mentioned is the 'Watcher of the East'. This is the time ahead for the 'loss' and judgement of those whom have done bad things to fellow humans and the economy of our times.
Jupiter and Saturn together are at the Fixed Star "Terebellum", which gives the right minded people a rise in life, riches, and disgrace to those that deserve it and has a most fortunate energy! Now the planet Neptune ( which rules false news, and the Virus ) moves direct today and gradually reveals the deceit and deception going on for the last 12 months.
The Sagittarius sign changes next month at the Solstice 21st December. The Sun will transition thru the Galactic Centre of our universe by Wednesday 16th December.
Also to note is that the Eclipse of the new Moon time is the 14th/15th December the latter in Australia. It lines up with our Galactic Centre which cumulates the Love/Hate energies of the last 12 months towards nations leaders. This huge, vast Black Hole in Space brings awareness of aliens and the crisis of faith. It brings back travel, proper education, philosophy, and esoteric studies!
With the Stellium of Jupiter/Saturn/Pluto in Capricorn culminating this weekend we are experiencing a shift of major proportions.
These three planets have not joined together in Capricorn in 4,000 years! Now you can actively participate in the profound stellar intensification and elevate your life forever.
There is only Oneness. However the last few years has seen the major separation of Socialism verses Capitalism. This can be seen by the anniversary of the British PM Margaret Thatcher who rose up the Socialistic state of the UK 30 odd years ago (A Saturn Cycle!) with the energies of free market capitalism over a record breaking nearly 12 years in her Jupiter Cycle!
For this triple conjunction or Stellium the planets are: Jupiter – Divine Wisdom, Joy, Justice, Expansion, Gratitude! Saturn – Being Responsible and Responsive with Maturity! Pluto – Uncovering and Purging the Shadow manifests Empowerment! This Stellium of Jupiter, Pluto and Saturn in Capricorn asks that we take the LEAD and change our life and how we perceive life forever. JUPITER is particularly connected to 'thanksgiving' as the symbol of Gratitude and Joy! That is very important at Thanksgiving day in the USA!
So 4000 years ago, namely 2000 years BC we had the authoritarian might of the world power of "Rome"! From 2000 since the Birth of Christ and Christianity we had the powerful change into "Spirituality" and much power was given to the Church! (Where is its place now? ) From the end of this year we see Jupiter , Saturn and eventually Pluto , all mentioned above and so active now ...all heading into Aquarius and the 2000 years ahead of us will be the transfer of power into "Technology"! Whatever that might entail!
STARS FOR DECEMBER 2020


LIBRA

TAURUS


SCORPIO

GEMINI


SAGITTARIUS

CANCER


CAPRICORN

LEO


AQUARIUS

VIRGO


PISCES





Top

STARS FOR DECEMBER 2020



ARIES [March 21 - 20 April]

You have a very powerful month ahead Aries, and it is going to be very eventful! The karmic planet Saturn moves away from giving you stress after the 18th and will start bringing harmony into your life again. The good fortunate planet Jupiter will do the same on the 20th. So see if you can keep an eye on your health after the 21st. Jupiter may get you to have a medical visit for a check on your liver, hips and thighs. If you know of anybody who provides good massages then get them to concentrate on your back and your knees.

Top

TAURUS


21 April - 21 May




TAURUS ( 21 APRIL- 21 MAY )

This is your very eventful month that portends changes, not only for this immediate period, but for all next year as well!! Saturn will leave one sector of your chart and move into career goals and Jupiter, the planet of success and good fortune, will also move into that area! In fact Jupiter will spend practically all of 2021 in your career area. With our final Eclipse this year, in December, it means you are meant to earn your success but there is also likely to be some surgery necessary.

Top

GEMINI


22 May - 22 June




GEMINI 22 MAY -22 JUNE

The final Eclipse of this year is a Solar Eclipse that occurs at the 14th of December. It happens that this eclipse is to test your love and your relationships with everybody. It is now time to see how good love really is, and also to define the word "love" with "values". Many souls think of values in different ways. How would you define your relationship? Does it have relay good value? The planet Jupiter will move into Aquarius towards the end of the month, it brings a whole new ballgame.

Top

CANCER


23 June - 22 July




CANCER 23 JUNE - 22 JULY

This is a very eventful month with major changes going with you in various social aspects. First of all, two long term planets such as Jupiter and Saturn change signs this month. Saturn will move into Aquarius for the next two years and Jupiter will also move into Aquarius for most of 2021. On top of this there is a solar eclipse on the 14th and a very strong Sagittarius flavour at the equinox. Since these two long term planets are moving away from their stressful aspects to you, your health and energy will improve next year.

Top

LEO


23 July- 22 August




LEO (July 23 – 22 August )

Now that we are in the final eclipse of the year you are most fortunate that the eclipse occurs in your best sector of creativity. Yourself and your children, and younger teenagers, figure in your life and you mission –"should you chose to accept it" is to keep them out of harm's way. You should also realise that this is the month that is reflecting you in the mirror, in the way you dress and your accessories. Financial arrangements are happening worldwide and you will have to keep your head together with solid facts as many people will be seen to have personal financial dramas.

Top

VIRGO


23 August - 23 September




VIRGO (23 August – 22 September)

This is a very eventful month for you! A new cosmic chess board is being arranged for you this month together with brand new chess pieces. Two long term planets, namely Jupiter and Saturn will change signs this month from Capricorn to Aquarius. Then there is a Solar Eclipse mid month, so you have a classic recipe for change. The eclipse usually gives you a new six month vibration and this one, being in the sign of Gemini, will get you to look at the work you are doing and just like in a chess board, begin to rearrange several pieces into their right positions

Top

LIBRA


24 September - 23 October




LIBRA [23 September - 22 October]

You may find that your health is an issue this month, especially up to the 21st. There are two major planets that are changing signs and moving away from their stressful aspects with you, so you will be pleased to read that your health is going to be a lot better in 2021. Until then, do your best to maximise your energy levels, for example rest when tired, and keep your focus on the really important things in your life, and let the least of any problems just fly out the window!

Top

SCORPIO


24 October - 22 November




SCORPIO [23 October - 22 November]

The sixth and final solar eclipse of this year occurs in your financial sector, mid month. As it is a solar eclipse it ends the last six months and brings important new financial changes over the next six months. Jupiter and Saturn will both move out of Capricorn and into your home base of Aquarius. Therefore you will be spending more money on the home and family in the coming year. This transit favours the fortunate sale of any real estate, if necessary, and may give you a relocation to purchase a new home, perhaps in a different state.

Top

SAGITTARIUS


23 November - 21 December




SAGITTARIUS (23 November – 21 December)

This would be a happy and healthy month for you as the solar eclipse, on the 14th, is the final eclipse of the year and it occurs in your own sign!! Sometimes with this type of eclipse you need to fend off some slanders from others. You will note that over the past few months there has been an energy of the Moon's nodes, being Sagittarius and Gemini. Unfortunately Neptune has been in transit through Pisces, to act as a stress to both the latter signs. Some people have been fanatical about their politics, and others have been trying to ask questions to get to the truth.

Top

CAPRICORN


22 December - 20 January




CAPRICORN [23 December - 19 January].

As the year ends the Cosmos is preparing us for the new! All the chess pieces are being moved and the trends for your life in 2021 will be very different from this past year in 2020. Saturn was the planet that rules your horoscope and will make his final move out of your sign, and enters Aquarius, on the 18th. Jupiter, which has been in your sign all year, also makes a major move into Aquarius on the 20th. You will be pleased to note that Jupiter is always considered the planet of growth, luck and prosperity and be with you for almost of all 2021!! Now the sixth eclipse of the year is coming and that solar eclipse is on the 15th. It will surely bring a change of attitude and philosophy into your world. It is a good year to be involved with friends, groups and associations.

Top

AQUARIUS


21 January - 19 February




AQUARIUS [20 January - 19 February]

Scorpio enters its sign on the 23rd October and remains until the 21st of this month, November. This means you must make sure you get enough rest as the Scorpio energy impacts on your health. A lunar eclipse takes place on the 30th and it occurs in the sector affecting children in your life. You will see that they are redefining themselves in the coming months and this may lead to wardrobe and image changes. You will also note that some of your friends are having their relationships tested. A solar eclipse occurs on the 14th and it announces a shift in all your friend's, groups and associations for next year.

Top

PISCES


20 February - 20 March




PISCES [20 February - 20 March]

The cosmic chessboard is being rearranged this month. So the solar eclipse, mid month, is to herald the coming changes. Read a book or watch a movie and it is alright to spend more quiet time at home. This sixth eclipse of this year occurs in your sector of career, and may announce important career changes. The planet Jupiter will move into your psychic house, so be aware of sudden flashes of intuition. This period of Jupiter, over the next few months, says you that you have a need to redefine yourself, your imagine, and self concept. Career doors open for you, so your career and job satisfaction looks very successful.

Top