Welcome to Edgar Winter Online
Monthly Newsletter.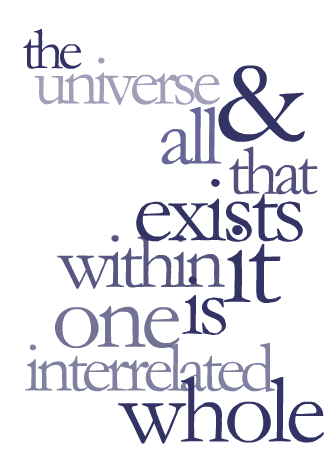 Get Inspired with your own personal reading!


Your Career

Relationships

Positive World Locations
Your special taped astrological reading and forecast . . .
This can be done for you by Edgar Winter to answer those special questions. Edgar prides himself on being ALWAYS AVAILABLE to his clients. This reading includes a confidential tape plus printed material, especially for you, covering all aspects of your situation and status in life. The taped reading is like having a personal visit.
Check out your personal safety areas and get a taped clairvoyant reading session from Edgar including past, present and future situations. Questions all answered as well. Including postage its good insurance at $250.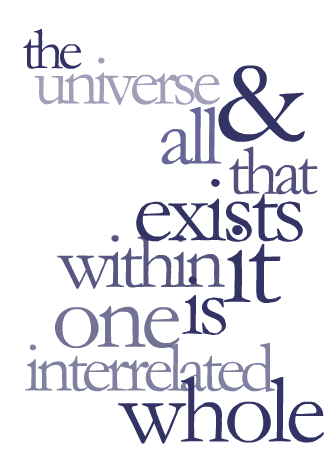 THE NUMBERS ADD UP FOR 2020 IN A PRACTICAL WAY!
2020 is a very special year of perfect vision and accomplishment. The Numerology code for 2020 unveils a brand-new operating manual for the NEXT DECADE. In 2020, the code of peace, 20/20 vision, and responsibility will help you create real results and security all year long.
2020 is a 4 Universal Year in Numerology, because 2+0+2+0 = 4
4 represents order, responsibility, stability, family, home, manifestation, conservation, peace, physical reality, and practical solutions. It is the number of work -- of getting it done. You are being asked in 2020 to be fully invested in creating a foundation for long-lasting success, security, and grounding by building something of value that stands the test of time.
The number 4 CALMS you down, FOCUSES on what matters, and ultimately supports you to BUILD your DREAMS. So, in 2020, you will have additional strength, discipline, and fortitude to work miraculous results for yourself! 2020 will create remarkable opportunities for you to take your foot off the brake and move FORWARD with diligence and courage. With full commitment and conscious engagement, you can open doors to immense success, happiness, and financial flow in your life in 2020.Think of 2020 as the year of ACCOMPLISHMENT -- making your dreams real. But that's just part of the story...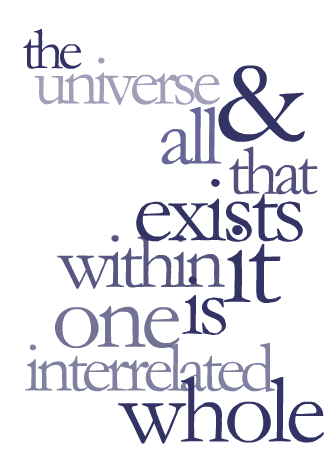 EARTHQUAKES!
Like a regular full moon only stronger, a lunar eclipse brings your home, family, and intimate relationships into sharper focus. Opposing forces such as work versus home, or what you need versus what you want, create inner tension and external pressures. This can lead to conflict and crises that drain your energy. Opposing planetary energies may bring Earthquakes'! These are likely for China, Japan, New Guinea , the Pacific Islands and New Zealand. Generally affecting what is known as the "Ring of Fire"!
The lunar qualities of emotions and instincts reach their peak at a lunar eclipse. So use your increased emotional strength and intuition to overcome any relationship challenges. Subconscious awareness allows for an impartial and balanced look at your personal relationships. You will clearly see any relationship dynamics or negative feelings causing disharmony. A lunar eclipse represents a resetting of your emotions, clearing away the emotional baggage of the previous six months.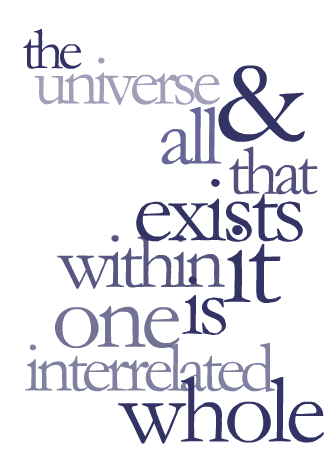 MORE PROTESTS AND RIOTS STILL VERY POSSIBLE!
The Lunar Eclipse is in tight stress with Mars the symbol of "War" with the tiny orb of 0°18′ is easily the strongest influence on the lunar eclipse! So June 2020 in astrology means it brings simmering anger to the surface, so care is required to avoid being hurt or causing harm. You could lose your temper with a loved one or face emotional attacks from others. There is a danger when taking risks or acting impulsively. But holding onto anger and frustration is not advised, so some degree of emotional discomfort is to be expected. We currently see this in the USA and much more will come to them on the next Eclipse in the sign of Cancer around 21st June!
The key to handling this quick anger is to release your frustrations in a controlled way. Avoid being overly defensive or mean to you. Courage is needed to face what is making you feel threatened. We see this with the protests towards mandatory vaccinations programs and enforced governmental lockdowns.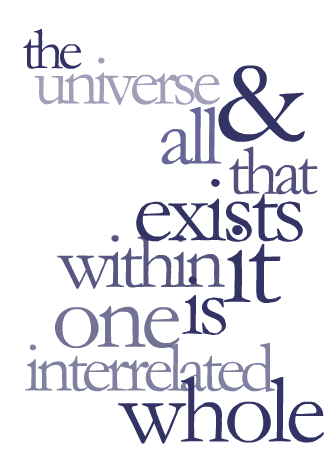 Its your July news update!
Here is your July update!
Saturn moved into Capricorn for almost a 3 year period from December 19, 2017 until March 21, 2020 and also from July 1, 2020 until December 17, 2020 due to 3-1/2 month Retrograde back into Capricorn. Saturn is getting ready to change politics, old associations and appoint new competent leaders!
Now folks, Saturn is supposed to be your father, not something to fear. Saturn rules the father and you are not supposed to fear your daddy. Saturn is 'the enforcer' of rules and discipline and wears a belt (of rings). Sometimes Saturn (the father or authority figure) takes off his belt and swats us on the butt and sometimes he tightens his belt to put the 'squeeze on' us because we are out of line and we need to be restricted or limited for our own protection. We humans are an unruly lot and often times we need our chain yanked to keep us straight so we will fly right.
Saturn limits, restricts, squeezes and monitors to keep you in-check. Saturn doesn't restrict you because you don't need it. Saturn restricts you because you do need it. For instance, don't expect to handle a lot, if you can't handle a little. You will keep experiencing 'a little' until you can handle it rightly. You could correct yourself but if you need 'the father' (Saturn) to step in and use his belt, then believe me, he will take off his belt or tighten it. The Planet Saturn has rings around it (a belt) for a reason.
Saturn is solid. Saturn has your back. Saturn has longevity and will really hang in there. Saturn will hold its ground while continually climbing UP (like the mountain goat 'Capricorn'). Saturn in Capricorn is in its natural 'Home' placement and is quite comfortable here. This is a Good thing! Saturn can endure and really hang in there, like the mountain goat does for incredibly long periods of time. Saturn rules longevity and time. Saturn is 'Father Time'. The mountain goat knows the summit is there for the taking and the mountain goat will get there. Dang straight he will get there! Saturn will kick others ass if they mess with you while you are doing your thing 'rightly'. So do your thing 'rightly' and Saturn will have your back. GO UP FOLKS, GO UP!
Australia is a Saturn country. We did all benefit from the restriction of travel to have the lowest death rate worldwide from the Covid19 crisis! We now have Saturn Retrograde until Tuesday 29th September. You will see Saturn at work in the Queensland elections coming in October. Also changes in the unemployment benefits. With Saturn having already touched the sign of Aquarius we see the game changing in our 'New Zoom" computer skills and many working from home. Then the news breaks that a new cyber security force is being brought in as our companies and institutions like hospitals need protection from the ravages of computer 'hackers'!
Retrogrades give us a 'DO OVER' - meaning we get three (3) chances to get it right before progressing foward. So we get the first chance to get it right, then we get the second chance and then we get the third chance before we progress forward. God/Universe is Good folks. He is not giving us two or three chances just to mess with us and screw up our lives. God is giving us three chances to get it right because He is Awesome and because He Loves us. If you look at Retrogrades as a 'Do Over' then they will be much easier to handle because you will be looking for how you can do something better the second and third time around. So when the degrees pass over the first time, look at that time period closely to see what you will be repeating a second and third time in order to get it right before progressing forward. It's all Good! So from last May when it first went into retro motion what did you see , feel, about your job, career and your current location? What did you learn from the Virus epidemic? What did you feel about your relationship?
The focus now of Mercury being retrograde is to feel what love you want , what security you are looking for and plant your "goat legs" on the mountain trail!
OK so now from July 1, 2020 until December 17, 2020 due to 3-1/2 month Retrograde back into Capricorn you will see what in your personal life you have to let go! You are going to press forward after the 13th September when Saturn moves direct again! Some with change location, some will change outworn careers and take up the challenge to become their true individual self! Scary stuff huh? Well never fear Edgar`s near and he will just tell you that Mars is just now lining up behind Saturn to push you forward to new heights. Have a bit of patience, analyse what would make you feel happy and just do it!
Good hunting and good luck!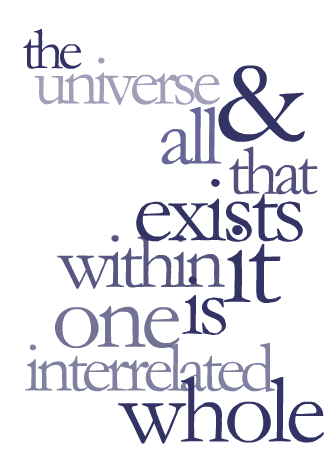 How will you and the USA relate to July 4th?
If you've got plans (virtual or otherwise) on July 4, the intense full moon and lunar eclipse in responsible Capricorn might dampen your celebration a bit. As much as you'd love to be living in the moment, your mind is on the future and all the accomplishments you have yet to achieve.

Wounded warrior Chiron goes retrograde FROM 9 DEGREES ARIES BACK TO 5 DEGREES , ushering in a time of deep SELF awareness and self-contemplation, YES WE SAID, SELF, MR AND MRS ARIES, NOT OTHERS, LOL! You aren't one to sit alone and reflect on your feelings, but this energy guides you toward a higher consciousness that can lead to real healing if you let it.

Now watch the news over the birth date of the USA! The Eclipse on July 4th which is the declaration of INDEPENDENCE DAY will see the Full Moon at 13 degrees Capricorn opposite the Sun sign birth symbol of the USA in the sign of Cancer. The protest movement may reach a climax with the war like temper tantrums of Mars joining forces with Chiron to first reach a crisis then the bubble bursts with huge transformation by the authorities swinging into tough action!

A sun-Jupiter opposition on July 14 is an annual aspect that can lead to success and abundance if you take advantage of the right opportunities. Luck plays a large role in leading you to potentially beneficial prospects, but whether or not you use them once they're presented to you is completely your decision.

The sun enters Leo, the sign it rules, on the twenty-second, brightening your world with passion, creativity, and drama. The coming weeks have a much more playful tone than that in the month the sun spent in sensitive Cancer, so enjoy the spontaneity that comes from this enthusiastic pairing.
Is your relationship worth fighting for? (Houston we might have a re-entry problem here! LOL!)
STARS FOR JULY 2020


LIBRA

TAURUS


SCORPIO

GEMINI


SAGITTARIUS

CANCER


CAPRICORN

LEO


AQUARIUS

VIRGO


PISCES





Top

STARS FOR JULY 2020


JULY 2020 STAR PATTERNS!




ARIES [March 21 - 20 April]

After the two eclipses of last month we have another one this month, and that will be a Lunar Eclipse on the 5th July. This one will be in your sector of career, indicating changes going on in your company, political beliefs, or its management and policies. It will also be interesting to see if there will be more dramas in the life of your partner! The Government under this eclipse may again change regulations that cause changes in your industry. If you are working for yourself, or out of work at present, there may be more dramas in the lives of family members and with parents.

Top

TAURUS


21 April - 21 May




TAURUS ( 21 APRIL- 21 MAY )

Another Lunar eclipse coming to you this month affects your neighbours also your car and communication equipment. There may be changes in educational plans or disruptions going to conferences and lectures. If you are involved in legal issues they will take a dramatic turn, one way or another, and will again move forward. The planets Mercury, Mars and Jupiter, are affected by this eclipse, so there may be some financial disruptions. If you are involved in charitable organisations you will see more dramas with the top echelon authorities.

Top

GEMINI


22 May - 22 June




GEMINI 22 MAY -22 JUNE

Your finances have been shaky since last June! However, you are making the necessary corrections This July Eclipse occurs on the 5th in your financial affairs, and also affects the income of your spouse, partner or current relationship. It just may mean that both of you need to make dramatic financial changes. Some Gemini's may find psychological encounters with death. It may be because you have read about some crimes or watched something heavy on TV. Nevertheless in some strange way the supernatural may come to you through hearing of a near-death sort of experience.

Top

CANCER


23 June - 22 July




CANCER 23 JUNE - 22 JULY

There is a strong period of prosperity now as you may receive various windfalls. Both money and opportunity seek you out. Yes, you may still need to work hard for your earnings, however if you put in the work you will prosper. Financial changes are likely by the end of the month. There is another eclipse this month and this Lunar Eclipse occurs in your love sector. Eclipses often look back over the last six months and prepare for the burst of new energies in the six months ahead.

Top

LEO


23 July- 22 August




LEO (July 23 – 22 August )

Although Leo's are great entertainers and love having people over, only a very few close friends will get to see the real side of a Leo's day to day life. This month, to a Leo, the home is a place of comfort, recreation and transformation, i.e. a secret private retreat. The current eclipses bring out the strongest point in the Leo's personality. Leo's are fiercely loyal to their family, and of course expect the same from them. They love their children, almost to a fault, and somehow be careful not to spoil them too much. So the current stars are saying that Leo's are going to be affected in their relationships with either their children, or their partners!

Top

VIRGO


23 August - 23 September




VIRGO (23 August – 22 September)

The planet Uranus has been in your philosophical sector of your chart since last year and will be there until the next seven years. This shows that your religious and philosophical beliefs are getting tested, probably by scientific findings! Uranus will give you a whole new perspective on your life and the four eclipses this year, being twice the usual number, show that there are major dramas in your life and that of your friends. The planet Venus will spend an unusually long time, of over four months, in the area of your career. Also, strangely enough, Mars will spend more than six months in your sector of transformation.

Top

LIBRA


24 September - 23 October




LIBRA [23 September - 22 October]

Librans express their true genius in love. In love you could not find a partner more romantic, more seductive or more fair! If anything Librans might err on the side of giving more, but never giving less. If you are in love with a Libra, make sure you keep the aura of romance alive, such as, candle lit dinners, travel to exotic locales, flowers and small gifts. The niceties are very important to a Libran. The Lunar Eclipse this month occurs on the 5th July and affects the Librans strongly. This eclipse can have personal dramas, or a crisis!

Top

SCORPIO


24 October - 22 November




SCORPIO [23 October - 22 November]

The sign that Scorpio's are best to have fun with, is Pisces. The sign that will disturb most Scorpio's this month will be, Leo and perhaps an Aquarius. Generally, the best sign for marriage is Taurus, however the planet Uranus has returned after 84 years to spend considerable time upsetting dramatically this earth sign. The big surprise for a Scorpio this month is in the financial status that they strive for. Scorpio's are usually involved with other people's money, as accountants, lawyers, stockbrokers or corporate managers.

Top

SAGITTARIUS


23 November - 21 December




SAGITTARIUS (23 November – 21 December)

The generosity of the Sagittarian is legendary! They have an inborn consciousness of wealth, they feel that they are rich, that they are lucky, and that they can attain any financial goal. Many times they feel that they can afford to be generous. Throughout the year ahead prosperity is very strong, but not so much for a strong career year. The planet Uranus moved into your house of health this last March and will remain there for many more years. There is a great experimentation happening in your health regime.

Top

CAPRICORN


22 December - 20 January




CAPRICORN [23 December - 19 January].

A well developed Capricorn has his/her eyes set on the heights of power, prestige and authority. In Capricorn's cool, calculated, organised mind all the dangers are already factored into the equation. A plan is always in place for dealing with their career in the most efficient way. Under the current eclipse of the 5th July, in the sign of Cancer, Capricorns will be taking into account the negative side of things that might be arriving in the form of a depression. Other people might find any such analysis depressing, but Capricorns only do these things so they may formulate a way out i.e. an escape route! Capricorn is a born Manager and Administrator.

Top

AQUARIUS


21 January - 19 February




AQUARIUS [20 January - 19 February]

Aquarians are clear, scientific thinkers. They have the ability to think abstractly and to formulate laws, theories and clear concepts from masses of observed facts. Geminis may be good at gathering information, but Aquarians take this step further, excelling at interpreting the information gathered. Aquarians are great at friendships, but a bit weak when it comes to love. Yes, they fall in love but their partners always get the impression they are more "bet friends" than paramours. So the remaining year ahead will see growth in more physical love connections.

Top

PISCES


20 February - 20 March




PISCES [20 February - 20 March]

A special note to all Pisceans! With so many planets in retrograde over the last few weeks, we can still expect your memory banks to recall, over the past thirty odd years, all your wonderful, exciting past adventures, lovers, partners and careers. Of all the signs of the Zodiac, the intuitive and emotional faculties of the Piscean are the most highly developed. They are committed to living by their intuition. Money is generally not that important to Pisces, they are more interested in doing good and feeling good.

Top