Welcome to Edgar Winter Online
Monthly Newsletter.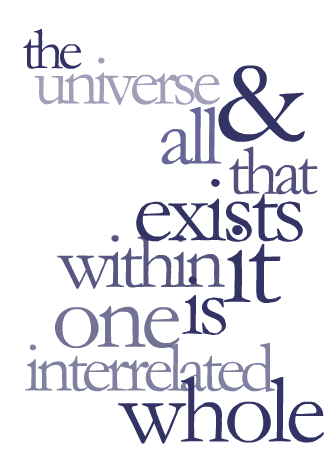 CLAIRVOYANT READINGS / MONTHLY NEWS -FEBRUARY 2019!
Career/Relationship/Health?
Relocation to different cities and countries?
Your special taped ASTROLOGY reading /DETAILED REPORTS . .
This can be done for you by "The Wizard of Woombye" !
EDGAR is a senior gentleman in his early 80`s with heaps of experience and kindly advice.
He will analyse your chart and with his clairvoyant gift answer ALL those special questions!
This reading includes a confidential tape plus printed material, especially for you, covering all aspects of your situation and status in life. Perhaps, if you wanted to know, touching on your soul purpose!
Get a taped clairvoyant reading session.
PERSONAL INDIVIDUAL READING....$ AUD250.
Updated yearly readings, as ongoing client, are only $ A150.
RELATIONSHIP /PARTNERSHIP READINGS, $A250 .
RELOCATION ZONE READING TO A BETTER PLACE TO LIVE, WORK OR CAREER $AUD360.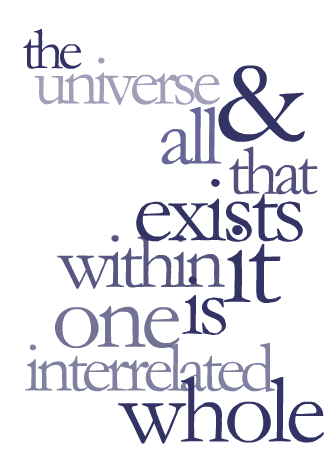 THE LATEST STAR PATTERN WITH URANUS!
Uranus in Taurus will RETROGRADE August 6th until FEBRUARY 2019! This will bring economic justice to all. This reviews everything to do with the money supply, trade barriers and the use of different types of energy including 'nuclear'! We have entered a time when the universe will support our material development through surprise gifts, connections, and orchestrations of wealth in all of its wonderful forms. Our individual developmental goals will be supported unexpectedly by the rich, generous, and serendipitous influence of Uranus in Taurus. So if you feel stretched, stressed, or exhausted in the material sense know with certainty that your goals and dreams are precious and that the time has finally come for you to be materially enabled and enriched. Generosity towards the needs of others will open you to the genius of Uranus.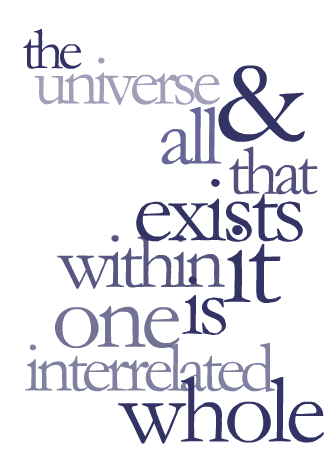 OBTAIN YOUR CLAIRVOYANT READING NOW!
The astrologer's job in reality is to ascertain the emotional/mental antidotes required that will rally enough forces to harmoniously recondition the desires of the thought cells of the native to bring about favourable results. From his home office in the country Edgar writes the Stars for several weekly magazines and newspapers, answers emails from his website and sends taped readings to clients all over the world.
Why not get a special reading, report or relocation report by Edgar today!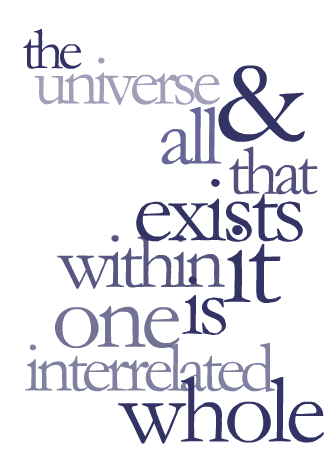 HAPPY NEW YEAR! YES 2019 HAS NOW ARRIVED!
Here is a preview of now to 2019!
From 6th January all planets are moving in direct motion nothing is retrograde. As Mars is entered Aries in the first degree of that sign on 2nd January you are feeling a strong shift in several areas of your life.
We are already in the midst of 5 full moons at "Zero" degrees! November was Zero Gemini, December was Zero Cancer and now January 21st, 2019 it will be Zero Leo !Next is Zero Virgo 20th February and Zero Libra on 21st March ! So all this lends force to seeing swift changes , world security issues and now creative re-birthing time!
Some are saying there has been and still is a huge increase in the Earth`s frequency...so if you are having troubles with your car mechanically now you know why. Smiling. May who are Psychic sensitive people are feeling more like sleeping and resting and picking up on the unsettling energies of others around them. Also with Uranus on the strange "Anorectic Degree", 29 degrees Aries, before it changes over to Taurus the world scene is violent revolutionary energies and earthquake prone. Uranus going direct now indicates big surprises are in store for us all! This is in environmental issues as well as political. Anger has a tendency to boil over at this time and with Mars in action it will be Bombs, knives and shoot-outs! Stay in safe places and safe countries for the next couple months!
Besides decision-making problems, vacillation, and jumping into situations blindly, the 29th degree is also associated with a sense of urgency. It's the last degree of the zodiac sign, and there can be a real sense of urgency surrounding the characteristics and associations of the particular sign. There can also be a general weakness in this area – it can be a point of poor choices, difficulties, crisis, or overcompensation.
2019, already being dubbed by many Astrologers and Mystic to be a Year of "The Parting of the Ways"! For you as an individual, your frequency is saying "who do you really wish to be"? This is particularly strong in the over 50`s as they look back and wish they were in the 1980`s again. What were you doing in 1982! My whole life changed as I set up in my own business in Astrology and had shops in Pitt Street Sydney.
So the major scene is Jupiter moving thru Sagittarius and the whole year of changes in the belief systems of this world as we move away from "cultish" worship of old religions and old government systems, to new ones of saving this planet from pollution and extinction! With this sign clashing with Neptune in Pisces there are those of us, more and more, being connected to the "Life Force of Feeling"!
The planets Saturn and Pluto move together thru Capricorn and this is a major shift of the "power of control"! These planets are "Territorial" so they build walls and use force and discipline to rule. Uranus in its swing from revolutionary and Saturn is control! So there will still be many clashes with authorities in many countries, during the first 3 months of 2019! The financial cycle we now go into is one of the same that ran in 1933-39 so even Australia sees the swing to the left and socialistic fears and propaganda! We do not have to repeat the past, if only we can see what the results were from the past!
Chinese New Year in 2019 starts on Tuesday, February 5th and ends on January 24th, 2020. The year of the Pig 2019 comes right after the Year of the Dog (2018) and before the year of the Metal Rat (2020)!
Year of the Pig 2019 : a year of fortune and luck! The Pig occupies the last (12th) position in the Chinese Zodiac. You are a "Pig Chinese Zodiac native" if you are born in one of these years: 1935, 1947, 1959, 1971, 1983, 1995, 2007, 2019 .
So your entry into 2019 is going to be really powerful as Mars for energy begins on the 'World Axis" point of Zero Aries and leads us all into a new year of major shifts and changes. The Equinox of the 21st March this 2019 brings in the last of the "Zero" super powerful full moons and this one in March is for Libra...a new Balance in world affairs is coming and Uranus moving into Taurus brings in a new bright blue picture of how the world can be changed for the better!
Cheers and Happy "CHINESE" new Year 5th FEBRUARY!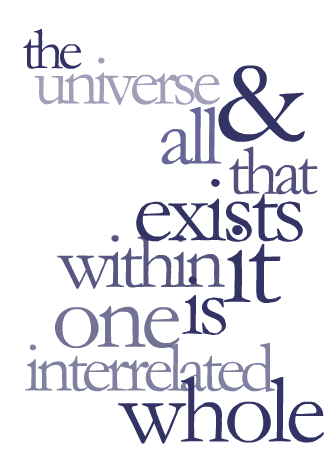 What is Astrology?
Astrology is the study of the influence that distant cosmic objects, usually stars and planets, have on human lives. The position of the sun, stars, moon and planets at the time of people's birth (not their conception) is said to shape their personality, affect their romantic relationships and predict their economic fortunes, among other divinations.
What most people know about astrology is their "sign," which refers to one of the 12 constellations of the zodiac. This is a form of sun-sign astrology, which is the astrology upon which newspaper horoscopes are based. It is probably the simplest form, because nothing more than the date of someone's birthday is needed to generate a sun-sign horoscope. Many astrologers will tell you that this form of astrology is so simplistic that it produces very limited results.
To produce a more accurate reading, astrologers check to see what sign each planet was in at the time of birth. The planets and signs combine with other elements, such as houses and angles, to form a complex and often very specific profile of a subject's personality, life and future prospects.
There is no single unified theory or practice of astrology. Ancient cultures all practiced their own forms, some of which combined and evolved into today's common western astrology. Eastern cultures continue to practice their own forms of astrology: Chinese, Vedic and Tibetan astrology are among the most well-known.
Even within western astrology, there is a considerable diversity of methods and philosophies. Some divide astrology by the end result that is intended:
Mundane Astrology - This is used to examine world events and make predictions about national affairs, wars and economies.
Interrogatory Astrology - This branch can be further subdivided, but generally refers to astrology that seeks to make specific predictions or analyses about the subject's objectives or events within the subject's life.
Natal Astrology - This is what most people think of when they think of astrology. Natal Astrology seeks to make predictions and analyses based on the date of a person's birth. It's based on the idea that everything that happens to something is expressed at the very beginning of that thing, sometimes known as the Law of Beginnings.
The Wizard of Woombye.
Hoping you are enjoying your kaleidoscope of Stars and general information this week…from:
"E. D. G. A. R"....
EDGAR, the Electronic Data-Gathering, Analysis, and Retrieval system, performs automated
collection, validation, indexing, acceptance, and forwarding of submissions by all good souls
and spirits, including astrologers physically incarnated currently on planet earth that are
required by "universal law to relocate earth souls to a higher calling."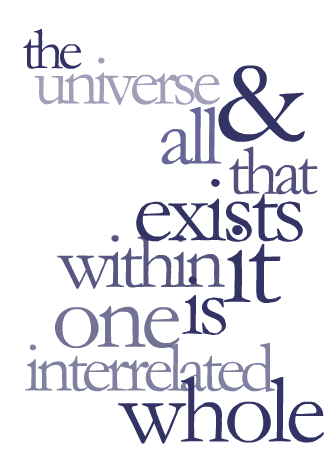 THE NEWS FOR THE NEW AND FULL MOONS !
Throughout 2019 Saturn makes 3 conjunctions with South Node which means a lot of constructive soul searching about our past years.! WHAT CAN YOU LEARN FROM YOUR LIFE SINCE JANUARY 2018?
The view back from a bus we are all travelling on as we head to the North Node in Capricorn. We wish to become more sensible and constructive about our lives!
The new Moon on 6th January was in Capricorn! The theme is take responsibility for yourself. Release fear and self doubt. Things are always going to change so why worry about the future which has not arrived? Let there be changes in Government if the universal time for it is at hand. Do not fear the 'phurphy' of Climate warming , the facts are becoming clear that some group is playing on our fears there. Just dispose of your rubbish carefully. Be prepared for the climate to change as it always has and will be. Extreme weather has always occurred over centuries past. Use water and electricity wisely and within your budget.
Capricorn energy is to "think" before you spend, or eat unwisely. If it's your work and career then think about the best place to live and work for your health not for any super mansion or ego to keep up with the Jones`s! Capricorn is opposite "Cancer" the sign of your own human body and organs especially stomach and breasts! So look after your own body and avoid denial of complaints , deal with whatever is necessary! If it is time to make decisions then do it! If you have a rotten marriage or family then do not play the 'goody-two shoes' game as it is time to clear away bad relationships and make a new happy home.
The last Lunar Leo Eclipse was 21st January 2018 and that is when many had realizations about love and partnerships. We are scheduled to finalize the old partnerships and now realize what is the goal we are aiming for! People may become dramatic about their circumstances...well you are advised to be calm and patient because you will know it must happen! The future is arriving rapidly and you have had time to review what is wrong with your own circumstances.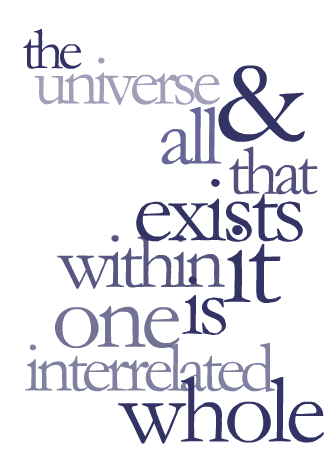 ARE YOU FEELING THAT SHIFT NOW?
Are you in your big 'Shift' zone?
There will be a big shift in our political worlds not only of Australia which is a Capricorn Astrological sign but also of nearly every other democratic country! You no doubt have seen the crisis in the UK over the Brexit deal, and now the crisis in the USA over the "Wall" barrier! Other nations under crisis are Greece/Macedonia, Venezuela, France etc.
The current star patterns reflect these events as we see Saturn merging together with Pluto in Capricorn. The time for reality has arrived and the old ways are turned upside down! With Saturn and Pluto now in Capricorn the real Estate property boom has finished and values are falling. They will continue to do so all thru 2019! The current stars reflect many alleged deceptive areas in the Banking and Superannuation industry and reality now sets in and much tougher lending principals apply.
Maximum violence is reached by the end of this month and into early February. Revolutionaries and freedom fighters are becoming aggressive as Mars in Aries joins with Uranus in its last Arian drum beats by Middle of February! Personally your nerves will be tested , be extra careful on road travel as speed demons cannot control themselves! There is a good chance that Mr Trump calls out the national guard to protect citizens! Yes that is how bad it can get! Vigilantly groups can go bananas at this time. Yes the universe has designed this 6 months ahead to force a crisis that everything has to change.
There will be a wealth of benefits coming from new inventions and new mining contracts! All under special environmental blessings too!. There is going to be special attention to cleaning up the mess of family welfare and especially on the care of children. Have you noticed that you cannot easily find a rental property in Tasmania? Have you noticed that Western Australia is changing its face materially and politically? Well they both come under Gemini star signs and so Jupiter the planet of increase and good fortune is currently blesses these States as well as Queensland which is in fact a Sagittarius sign!
STARS FOR FEBRUARY 2019


LIBRA

TAURUS


SCORPIO

GEMINI


SAGITTARIUS

CANCER


CAPRICORN

LEO


AQUARIUS

VIRGO


PISCES





Top

STARS FOR FEBRUARY 2019


FEBRUARY STAR PATTERNS!




To all star signs we wish you a very happy CHINESE NEW YEAR! THIS FEBRUARY 5TH IS THE YEAR OF THE PIG! It is also the NEW MOON IN AQUARIUS! You can be the inventor or reformer or BOTH! This year is guaranteed to surprise and shock you! The Australian Elections are going hold you enthralled by the outcome! As well may be "Brexit" and the American Revolution!

ARIES [March 21 - 20 April]

Since there are no eclipses this month for February, and also that Mercy is not retrograde, hopefully you will find plenty to enjoy about for February. The New Moon in the first week, in Aquarius, is in an air sign, compatible with your own Sun sign. It is also the "Chinese New Year of the Pig". This New Moon should give you the "gift of the gab", perhaps if you are a writer with a book to sell, the sale could happen during this transit. After February 10th Mercury is moving through Pisces and the soft part of your chart. There may be some issues that need resolving from your unconscious mind. Things and issues you may have buried. Your ruling planet Mars enters Taurus mid month, and transits through your financial area until the end of March. Budget wisely as the market freezes like the Vortex in USA!.

Top

TAURUS


21 April - 21 May




TAURUS ( 21 APRIL- 21 MAY )

Your ruling planet is Venus and you will be pleased to know that Venus will not have any retrograde periods, so that is good news for your romantic life, finances and creative endeavours. It must be an excellent month for you, particularly when Mars enters your sign on February 14th where it will remain until March 31st. When Mars transits your sign you happily experience forward momentum in every aspect of your life. In general, you will have an abundance of physical energy, can work long hours without tiring, and possess endurance necessary to get things done! There is a New Moon in Aquarius on the 5th which is also the "Chinese New Year of the Pig". That will help you land that promotion, get an increase in salary, or be tapped to head up the research team! Anyway, you should be recognised in some way by your boss or your peers.

Top

GEMINI


22 May - 22 June




GEMINI 22 MAY -22 JUNE

For most of the year, 2019, Jupiter is travelling through the sign of Sagittarius, your opposite sign, expanding your business and personal partnerships. If you are not involved with anybody at the beginning of the year, you probably will be by the end of 2019. However, if you are in a committed relationship, you and your partner may decide to move into together, or get engaged or married. It is definite that February should be less tense than January. With Venus entering Capricorn on the 4th this should facilitate any dealings you may have with banks or insurance companies. The New moon in Aquarius on the 5th brings new opportunities in foreign travel and alternative thinking! Perhaps your manuscript has been making the rounds, so this New Moon could bring in an offer. Between February 11th and March 5th Mercury moves through the sign of Pisces to give your career excellent communication skills.

Top

CANCER


23 June - 22 July




CANCER 23 JUNE - 22 JULY

If it is possible, pay close attention to this year's Solar and Lunar eclipses, and the New and Full Moon each month. As a Lunar ruled sign it would be ideal if you access to the daily motion of the Moon. 2019 is going to be an interesting year for you as the union of planets are in Capricorn, your opposite sign, and bring about profound changes indoor business and person partnerships. On February 4th Venus enters Capricorn and remains there until March 1st. This means if you are involved in a relationship, then you and your partner may talk about deepening that commitment. The date and location will be chosen with every care and attention. From February 5th the New Moon in Aquarius brings opportunities in the area of joint finances. From the 11th Mercury enters Pisces, your fellow water sign, and your insights about others may shock everybody.

Top

LEO


23 July- 22 August




LEO (July 23 – 22 August )

For most of 2019 expansive Jupiter is transiting Sagittarius and forming a beneficial angle to your Sun sign. This is a kind of "Midas Touch" in that luck, abundance and prosperity follow you around like a faithful terrier! You should find yourself in the right place, at the right time. If you have aspirations to write a novel or a book, by all means this year. This month you are asked to pay attention to practical results and not swing wildly in your emotions. Venus enters Capricorn on February 3rd and with other planets strikes your daily work area until March 2nd. Any time that Venus and Pluto travel together, powerful things happen! There should be no shortage of admirers, friends, or potential lovers. This New Moon in Aquarius on February 5th brings new partnership opportunities in business or your personal life. Get ready for deep commitments in partnerships and perhaps there is an embarkation on a business venture together. Being self employed can happen around this New Moon.

Top

VIRGO


23 August - 23 September




VIRGO (23 August – 22 September)

2019 should be an exciting year for you, Virgo! Particularly from March 6th onwards as Uranus transits your fellow earth sign of Taurus and forms a great angle to your Sun sign! This means that during the next seven years many facets of your life will change, sometimes without warning, but the changes will all be for the better. Your relationships, career, finances, family life and creativity will all be in flux. Embrace it all!! February should be nearly perfect for you. It is an excellent time for Virgo to use details to connect the dots in the personal or professional projects. The New Moon in Aquarius on February 5th brings new opportunities into your daily work and the best maintenance of your health. You might be promoted or hire new staff. Jupiter making a harmonious angle to this New Moon, means expansion.

Top

LIBRA


24 September - 23 October




LIBRA [23 September - 22 October]

Your sign, like Taurus, is ruled by Venus and your planet will not be retrograde this, so that means it makes it through all twelve signs, and visits three signs twice. You will have really great periods this year when Venus transits Aquarius and the romantic sector of your chart twice. Those dates are March, mid September to October 8th and December 20th to January 14th 2020. For most of the year expansive Jupiter transits the first sign of Sagittarius and forms a beneficial angle to your Sun sign. This enables events and relationship skills, in fact life in general, to unfold effortlessly. On February 4th Venus enters Capricorn and until March 1st your home life should unfold with great smoothness. Most of you may feel compelled to beautify your home and surroundings. With Mars entering the earth sign of Taurus, on February 14th until March 31st you tackle projects and relationships that demand patience and resolute determination.

Top

SCORPIO


24 October - 22 November




SCORPIO [23 October - 22 November]

The planet Pluto rules your sign and Mars is also a co-ruler. Since Pluto can be termed the "snail of the zodiac" there are not many changes from month to month. Pluto has been in Capricorn since 2008 forming a beneficial angle to your Sun sign and that will continue until January 2025. So 2019 will be a year for you to strengthen the structures in your life and achieve your goals and to reach out beyond your comfort zone. With the planets Saturn and Pluto, now in Capricorn, your communication skills are heightened and thus you are urged to use them to delve deeply into that which interests you. Venus enters Capricorn on February 4th and brings harmony into your daily life. This is good for any writing projects in which you are involved. The New Moon in Aquarius on February 5th brings new opportunities into your family life. If your home is on the market you should get an offer or if you are buying a home this New Moon is ideal for searching for the best one over the months ahead.

Top

SAGITTARIUS


23 November - 21 December




SAGITTARIUS (23 November – 21 December)

As your sign is ruled by the planet Jupiter it is all about expansion this year together with doses of good luck. Jupiter will be in your sign until the 2nd of December. It will continue to expand your life in some way, perhaps a new career path, an increase in income, a new love, a marriage, a birth or an international trip. You may feel as though there is a guardian spirit around you! The New Moon in Aquarius on February 5th should bring new communication projects, but it also gives you a desire for freedom and independence. Mercury enters Pisces on February 10th and so between then and March 5th your conscious focus is on home and family. Take note that your intuition and imagination are especially powerful during this transit. It is therefore wise to give full rein to any creative endeavour. The planet Mars enters Taurus on February 14th and from then until March 31st you are tackling projects that demand patience, resilience and resolve.

Top

CAPRICORN


22 December - 20 January




CAPRICORN [23 December - 19 January].

As Saturn rules your sign therefore it is one of the reasons you are one of the hardest workers in the zodiac! In late December 2017 Saturn entered Capricorn and will continue to transit through it until March 22nd 2020. Saturn governs discipline, responsibility, restrictions and structures in our lives. This year Saturn will retrograde from April to September and so you may be more serious than usual. All structures, whether it be relationships, career and finances, will be scrutinized. 2019 may bring about profound changes because Pluto and Saturn are travelling together. Pluto transforms, at the deepest level, and Saturn makes those changes long lasting. There is a lovely period in your life between February 3rd and March 1st when Venus transits your sign. Your self confidence is high. The New Moon in Aquarius on February 5th brings in new sources of income. On February 20th the Full Moon in Virgo is your fellow earth sign and highlights your communication ability also your attention to detail .

Top

AQUARIUS


21 January - 19 February




AQUARIUS [20 January - 19 February]

As your sign is ruled by Uranus you can always expect sudden unexpected things to happen in your life! It usually shakes up those areas of your life where you have become habitual and routine. It gets rid of the dead wood, so that the new can move in. Since 2011 it has moved through the fire sign, Aries, so you should have experienced some amazing events in your life. Uranus is now about to enter Taurus on March 6th in 2019, it will be there until seven years, until April 2026. In your natal chart the Taurean area of your life will undergo the most change. The best news for this month is that the New Moon is in your sign on February 5th! This Moon comes along just once a year and sets the tone for the next twelve months. This New Moon can help you gain your desires! You are the inventor and the Reformer! At times the 'Rebel' that has a role in others lives to shock or reform them. Your sign loves to see the month of February bring in unconventional and new futuristic ideas.

Top

PISCES


20 February - 20 March




PISCES [20 February - 20 March]

Neptune rules your sign and it is nice to note that Jupiter is the co-ruler. Now Neptune has been moving through your sign since February 2012 and will be there until March 2025. With a long transit through Pisces it heightens your imagination and intuition. Neptune is very happy in your sign and functions for you at optimum capacity. 2019 will therfore see your professional life growing and expanding, you may be travelling more or handling foreign clients. February should be a good month for you!! Between February 3rd and March 1st, Venus transits Capricorn and creates a lovely angle to your Sun sign. People should be drawn to your magnetism. The New Moon in Aquarius on February 5th may result in a chance to put your imagination and your unusual ideas to work. The Planet Mars enters Taurus on February 4th in another good angle with your Sun sign. It means you may be working longer hours and tackle projects that require patience. February 19 is the Full Moon and brings news about a partnership.

Top