Welcome to Edgar Winter Online
Monthly Newsletter.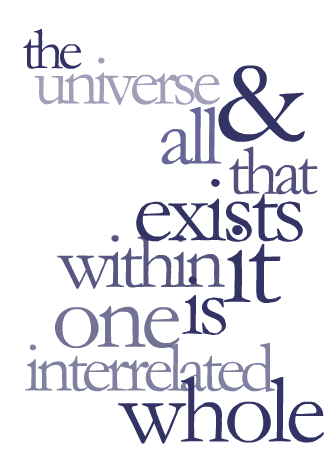 THE LATEST STAR PATTERNS ! ANOTHER MERCURY RETROGRADE!
Heads up! The THIRD of three Mercury retrogrades this year occurs from OCTOBER 31ST TO NOVEMBER 21ST !!. This is when Mercury "appears" to go backwards relative to Earth, and we experience silly errors and delays. It's a poor time to begin new projects or buy cars, trucks, bikes or computers, printers and cell phones. However, it's great for research, studying history and finishing old business. It's helpful for self-scrutiny -- what motivates you? What do you want? Because Mercury slows down beforehand, then takes time to catch up to the degree when it went retrograde -- the "shadow" times are the safest dates to follow! Just prepare yourself to take time to write down and carefully check your appointments, flight times and give extra time re traffic delays!
Because thE LAST JULY Eclipse IN CAPRICORN finishes THIS last 6 months off and commences a fresh perspective I would like to say that this sign of Cancer is a blessing for those looking for security in a nice home with a happy marriage, eating warm apple pies!
Now how about some interesting news on this Eclipse! Well the major energy Astro lines go through USA with Mexico so much more is yet to be achieved over their border issues in the next 6 months. Because there are 2 Eclipses in this LAST July (Capricorn on 17th July) with the Cancer one 3rd July! Yes and that right on the birthday chart of the USA!
SO HERE IS THAT REASON FOR THE ATTEMPT TO IMPEACH THE PRESIDENT DONALD TRUMP!
Australia being a Capricorn country, we do have issues of border controls such as boat people refugees! So Governments ( Capricorn) will be earnestly trying to find solutions to a worldwide dilemma on shifting populations moving from strife ridden countries to safer areas. (Cancer).
Now as for heading into any financial depression the planets are in a less prosperous and slightly restrictive mode but the turnaround is not far ahead. Under the entry of Jupiter into Capricorn by year's end, let us hope that all the problems around banking will be sorted finally. It should be prosperous for our Government in Australia, and many opportunities should arrive with the mining goes ahead. I think a common sense attitude will evolve and a lot of the silly, anything goes attitude will be swept away. Under current star patterns for the next 6 months countries will unite and governments will be forced to listen to the voices of their people and do their utmost to follow through.
I DO THINK WE ARE IN FOR A SURPRISE WITH CHINA AS WE ALL THINK IT IS INVINCIBLE BUT THE BIGGEST STARS IN OUR GALAXY NOW LINE UP TO CHANGE THIS COUNTRY AND CAN SHIFT THE POSITION OF CHINA IN ITS ECONOMIC POSITION.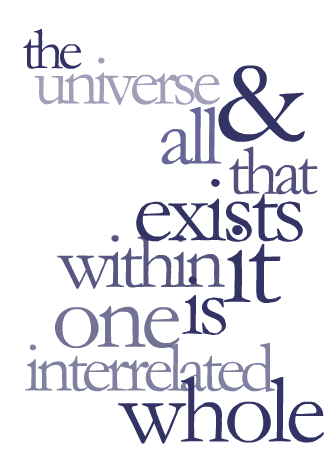 Themes of the Cancer/Capricorn Axis:
These 2 signs have an innate conservative quality about them and link us to the past.
The urge in Cancer is to close in and protect what is near and dear to us, whether that is a baby, the home and family, the nation and its flag, our beliefs, borders both personal and national and so on. It's intimate and personal and emotional and we can lash out if we feel threatened. Protection is paramount. There are also themes of nurture, self-care, care of others, deep intuitive feeling connection with life. We feel the energy of 'mother' and there can be a tenderness here.
The urge in Capricorn is to organise, build structures that are defended at all costs. This can take the form of government systems, economic systems, bureaucracies, business, professional life. We move out of the home and into the world to accomplish goals and worldly ambitions. Discipline and focus are needed here.
Capricorn is also the sign of the 'father', the figure who represents discipline, rules and formalities. This sign also demands that we face the reality of hard truths and the results of poor choices.
Both signs are instinctually protective and look to the past to maintain the status quo, either in a personal sense or a more worldly way.
As we build up to the critical Saturn/Pluto conjunction of January 2020, these eclipses and the ones in December and January emphasise these themes of protection of 'my patch', of family and career, of mother and father archetypes.
The issue of climate change and the blind destruction of our natural world…. Cancer, Mother Nature who sustains life, is up against the patriarchal forces desperate to maintain control over the systems that sustain it. .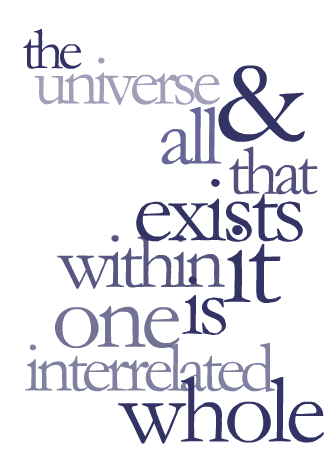 CLAIRVOYANT READINGS / MONTHLY NEWS -OCTOBER 2019!
Hello to my weekly circle of subscribers and friends.
I wish to report this November that I have now finished a month with rehabilitation care at home base. I am so much better and now have another month of getting back to normal I hope.
Gosh, I have been close to deaths door over the last 8-10 weeks since being cut down by an infection. It combined the perfect rotten storm of Arthritis, Poly-Articular Gout and a golden staph 'superbug' (picked up from previous hospital visits). Treatment in two different Hospitals involved six weeks of intravenous antibiotics, two blood transfusions, one infusion of iron and a thousand different tablets. There were 3 operations on my right knee which was excessively swollen. I now have another six weeks of taking antibiotic tablets four times a day.
The pain was so intense I would have happily suicided and never experiencing anything like it , I was at age 82, being brought into a whole new world of aged care and disabilities. I was forced to surrender all my body functions to others in the health system and was so grateful for their dedication and skills. My chart said I was going to be separated from home and family, and both Diane and I wondered how on earth that could happen. Perhaps she might have to go to Sydney to visit a friend? However I had overlooked the chart screaming out at me from the hospitalization area!!!!. I expect a slow recovery and I have a whole new world of wheelchairs and drugs to get used to for the first time in my life.
I really want to say a sincere and heartfelt "thank you" to all my friends and clients, who supported me with loving and thoughtful communications throughout all this. I received so many emails, both locally and from around the globe! Lovely pictures and thoughtful U-Tube communications, and even specially created poems to inspire me! It meant so much and I apologise neither I or Diane could keep up with responding. Just know that YOU MADE A DIFFERENCE! Now the message I bring to you in these star patterns from now to years end is to be aware of your health and if you spot something not quite right then take immediate action and see a dedicated specialist. Get your personal affairs in order. This year will be called "The Shift" as you may see a major change in your relationships, career, health and home. Wow I just love the latest news of what Boris and Donald are doing in their respective "Swamps" ! Chuckle.
About the World!
We are going to surprise you again with another star prophecy. One, not so surprising, is that there is no world depression. Climate change/warming also is a hot discussion but eventually the truth will out. Ancient records will reveal all. We will not see this Planet going extinct.
There is in both the UK and USA changes to release them out of their prisons of economic trading and go it alone. Australia is doing the same. Remember I was the first one to declare Australia coming out about a discussion on getting up market with Nuclear power! Now they are talking about it!
China is a Libran nation under the stars and for several years the Capricorn planets of re-construction are all over China and so there will be a complete upheaval. Last month showed that the Chinese economy is experiencing its slowest growth rate since 1927 – 1929.
Yes a BIG SHIFT is coming to China! This can be expected by early 2020!
Have a good month and what can I say....what could possibly go wrong?
LOL
Edgar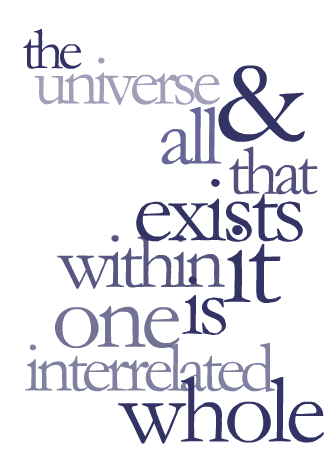 THE DRAMA OF THE PRESIDENT OF THE UNITED STATES AND BORIS JOHNSON, IN UK BREXIT, REACHES A FATED DEGREE.!!
If a Planet is found in the final degree of any sign, that is from 29 to 30 degrees of the sign, it is posited in an Anaretic Degree, commonly labelled a "Fate Degree." The matters influenced by a planet in this degree have reached a critical phase of development and must be dealt with. YES AND THIS IS COMING UP ON WEDNESDAY 23RD CTOBER!!
THE FINANCIAL MARKETS ARE IN APPARENT DISTRESS OVER WHICH LEADER FIGHTS FOR SUCCESS! THE NEW MOON IS SCORPIO 28TH
The affairs ruled by a planet in an Anaretic Degree must be handled at the appointed times-when the planet is activated by major predictive factors, such as transits and eclipses. The individual will feel a sense of urgency when the planet is activated. Any attempt to ignore or delay dealing with the affairs indicated results in serious failure and frustration where they are concerned. To understand the details involved in these affairs, consider the sign and house position of the planet, the house or houses it rules, the sign and house of which it is the exalted ruler, the aspects made to it, and the planet which disposits it. When this planet is set off by major transits-that is, by Saturn, Uranus, Neptune, or Pluto-major events are brought into focus that teach important karmic lessons and make a deep impression upon the individual.
If the Sun is posited in an Anaretic Degree, these individuals have to deal with a major unfulfilled drive for self-expression each time the Sun is set off by Saturn or any of the outer planets. Jupiter is instrumental this process, stimulating past memories and karmic conditions that must be dealt with if these people are to expand in self-expression. Jupiter and Saturn transits stir them to an awareness of the ego's demand for self-expression through the ambitions and through the practical circumstances of life which these planes activate. The outer planers-Uranus, Neptune, and Pluto-can subject these individuals to the effects of large-scale cultural changes that demand a creative effort on their part to bring about practical realization of what is required of them in the larger scheme of things.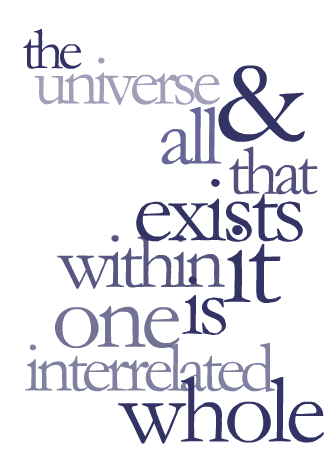 Get Inspired with your own personal reading!


Your Career

Relationships

Positive World Locations
Your special taped astrological reading and forecast . . .
This can be done for you by Edgar Winter to answer those special questions. Edgar prides himself on being ALWAYS AVAILABLE to his clients. This reading includes a confidential tape plus printed material, especially for you, covering all aspects of your situation and status in life. The taped reading is like having a personal visit.
Check out your personal safety areas and get a taped clairvoyant reading session from Edgar including past, present and future situations. Questions all answered as well. Including postage its good insurance at $250.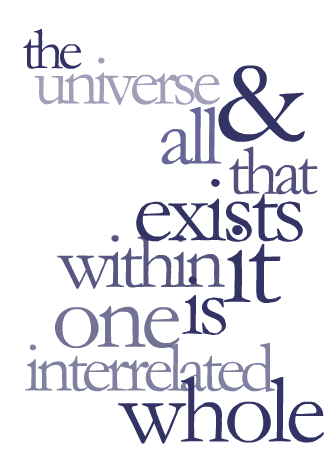 THE BASICS OF NOVEMBER
November involves a bit of foundation work, which means you should examine the ground you are standing on. Is there anything irking you at home? Now is the time to sort it out.
Had a good, hard look and found nothing to report? Then consider moving on to your next project. Mars will move into Scorpio November 20th, which can be very useful. You are great at sticking with a plan once you have made your mind up. So either sort out what needs fixing or start mapping out your next grand plan to get the best from November's celestial synergies.
November pushes you to make a quality control call. Say yes to a better format if you see one. Most importantly, say "Hell No!" to any compromise if it prevents you from having the freedom to move.
An important connection between Uranus and Mars forms November 23/24th. This "NOVEMBER" might prove challenging, but it can also be dynamically refreshing if you are prepared to persevere.
STARS FOR NOVEMBER 2019


LIBRA

TAURUS


SCORPIO

GEMINI


SAGITTARIUS

CANCER


CAPRICORN

LEO


AQUARIUS

VIRGO


PISCES





Top

STARS FOR NOVEMBER 2019


NOVEMBER STAR PATTERNS!




ARIES [March 21 - 20 April]

The best news this month is that Mercury turns direct in Scorpio on November 21st. That should make it pleasant, or perfect, for purchasing Christmas presents. It will also be a good time to sign contracts and launch any new projects. Venus will transit the good sign of Sagittarius and so you should be making good plans with your partner for a camping or similar trip. The Full Moon in Taurus, on the 13th, highlights your finances and brings any financial dealings to a close. Mars will be in the opposite sign of the Full Moon as it shines brightly in the night sky, this means you will be highly motivated to tackle difficult tasks or new projects. After the 26th Venus, entering Capricorn, says that you are in an ideal position to forge ahead with your professional matters.

Top

TAURUS


21 April - 21 May




TAURUS ( 21 APRIL- 21 MAY )

There is a lot going on this month as two planets turn direct and Venus moves thorough two signs. The shifting energies are so strong you may require rapid adjustment. Because much of the shifting energies move through the sign of Scorpio it is to be noted that this is opposite your sign of Taurus. It means that other people may come to your aid, or lend a hand. Much of the time there could be a re arrangement of some of your financial aspects. This is not the month to spend unwisely and if you are in a partnership you must keep a sharp eye on everyone's personal and business affairs. The energy in the stars is moving towards a once only five hundred year event, and since the planet Uranus has now gone into your sign, only once in eighty five years, we suggest that you take every care of your personal health

Top

GEMINI


22 May - 22 June




GEMINI 22 MAY -22 JUNE

The planets all have arrived at the most interesting cycle of their turn around. As Venus enters Sagittarius, and being in the partnership area of your chart, you and your partner may be working on a joint creative project. Usually with Venus in Sagittarius it means a good time preparing for holidays and occasions to enjoy yourself. You should still keep an eye out on your monetary security and investments, as Venus enters Capricorn on November 25th and remains there until late December. The Full Moon in Taurus mid month brings news that a long term situation should be quite beneficial to your career and even into your finances.

Top

CANCER


23 June - 22 July




CANCER 23 JUNE - 22 JULY

November may feel to you like a wild and crazy month. Venus is moving through Sagittarius and arrives in Capricorn on November 25th. It means that co-workers are supportive of your ideas and various projects. If you are self employed clients may be flocking to you and projects land in your lap! Be on the lookout in your business for a good partner taking the role of manager, agent, accountant or legal affairs. With Mars entering the sign of Scorpio, mid month, just be aware that people's passions run fast and furious, usually there is someone that will be on the darker side of their emotions, like jealousy.

Top

LEO


23 July- 22 August




LEO (July 23 – 22 August )

November for you is astrologically crowded and it has you looking back at your life with Mercury in retrograde. After the 19th you are slammed into fast forward! If you are in the retail business then this is the period when your numbers go up through the roof! If you are in the arts or publishing business you have wonderful inspiration now. There is the probability of a good chance of being in a relationship, after mid month, if you are not already involved. There is a Full Moon in Taurus on the November 13th and brings you some career news. Both Saturn and Pluto, moving together in Capricorn, form a great angle to this Full Moon, indicating that any offer you may take up makes a lasting difference in your life and puts you ahead of the competition.

Top

VIRGO


23 August - 23 September




VIRGO (23 August – 22 September)

Well Virgo readers, this is one busy month for you, and it starts right on cue, on the 1st of November when Venus enters Sagittarius, and this means considerable decorating or improving of your home or apartment together with a lot of warm and friendly entertainment situations with friends and loved ones! So warm and friendly is your home that you could find a stray dog or cat arrives on your doorstep! Or friends arrive with a rescue pet. When has a Virgo ever said "no way" to a furry four footed friend!!? The Full Moon in Taurus on November 12th is also a good opportunity for you! It has strong support from Saturn and possibly you hear news which may have long term effects. It may concern finances, a publishing project or something including education.

Top

LIBRA


24 September - 23 October




LIBRA [23 September - 22 October]

Another busy month for our Libran readers as two planets turn direct and three planets change signs, Right at the start of the month Venus enters Sagittarius forming a really good angle to your own Sun sign, Your own artistic skills really expand now, a great deal of this is via communication, and with an Aquarius Moon on the 3rd of the month you may well be planning a charming breakfast, decorated and presented as only our Libran souls can do! Seeking new opportunities for travel take up your time and may go ahead and make some exciting plans since Mercury turns direct on the 20th and finances suddenly fall into place.

Top

SCORPIO


24 October - 22 November




SCORPIO [23 October - 22 November]

November this year, is rather a confusing month in many ways. Firstly from the start of the month through to the 25th Venus transits Sagittarius, and this affects your financial area. Take heart if you have some unexpected expenses, since your own income increases in some way, pears a part time job, a freelance project, or even an insurance or superannuation benefit. On the 12th of the month the Full Moon in Taurus shines a light on your partnership and finances and with Saturn and Pluto forming a good angle to this Moon you can elect now to have benefits with long term effects, putting you in a much better situation. The New Moon in Sagittarius on November 26th brings in an unexpected source of income.

Top

SAGITTARIUS


23 November - 21 December




SAGITTARIUS (23 November – 21 December)

Now this is a month you are going to just love! With Venus in your sign for most of the month you are going to find a few new admirers and considerably more friends, suddenly appear in your life. Your own personal magnetism attracts others and you feel more self confident, optimistic and really in touch with your own feelings. And as if that is not enough, the New Moon is in your sign on November 26th, and since this comes along only once a year, it will set the tone for the next twelve months. Sit down and meditate on just what you would like to achieve in those next twelve months, or write down a list with goals and time lines for achievements. Opportunities surface regarding publishing, international travel, higher education, romance, finances and career.

Top

CAPRICORN


22 December - 20 January




CAPRICORN [23 December - 19 January].

On the 13th November the Full Moon is in Taurus and should bring news about a romantic relationship, a creative endeavour, finances or about one of your children's relationships. Despite a bit of mischief from Mercury this Full Moon receives friendly energies from Saturn, Pluto and retrograde Neptune. This means that news should be positive. The earth energy of this Moon, being in Taurus, is very comfortable for you. The planet Mars enters Scorpio on November 19th and this transit takes you all the way through into the New Year to January 4th 2020! That type of energy may make you feel as if you are on a speeding train heading towards an unknown destination but you can certainly enjoy the ride and the excitement.

Top

AQUARIUS


21 January - 19 February




AQUARIUS [20 January - 19 February]

Since the planet Mercury does not turn direct until November 20th you have a couple of weeks where things continue to be slow. From November 1st to the 25th Venus moves through Sagittarius which is an ideal transit for helping you on your holidays. This brings you into a festive mood as yourself confidence soars! People seek out your company because of your personal magnetism. You have a choice of parties or dinners to attend. From November 19th through to January 4th, 2020, Mars enters Scorpio, a sign it co-rules and this enables you to complete projects and clear your desk so that you enter the New Year with a clean slate.

Top

PISCES


20 February - 20 March




PISCES [20 February - 20 March]

From the beginning of November Venus enters Sagittarius and together with Jupiter, also in that sign, this means you should do very well at anything that you may put your hand to and maybe preparing to travel internationally. You feel confident about your skills and talents and others sense it, so come to you for insights and answers. At the end of November, through until December, Venus moves through the compatible earth sign of Capricorn and that helps your social calendar. The Full Moon in Taurus on November 13th should be beneficial to your feelings of needing security. Thanks to the beneficial angles from both Saturn and Pluto, and also from your ruling planet Neptune, news comes to you that has a long lasting impact! From November 19th to early 2020 Mars moves through Scorpio and during this period you will explore the hidden terrains of ghosts, past lives, communication with those passed, or physic phenomena.

Top